Cyberpunk 2077 is quite possibly the most highly anticipated game of this generation. After the success and acclaim of The Witcher 3, the expectations from fans skyrocketed when CD Projekt Red announced their open-world RPG. It is finally here, and there are plenty of bugs and technical problems. Multiple PC users have reported a Cyberpunk 2077 AMD CPU usage issue, and here are a few things you can try to fix that.
CD Projekt Red has been releasing patches to address various bugs and performance issues, but it might a while before everything is fixed. Despite the issues, the game is still playable and runs well on most high-end PCs anyway.
Fixing the Cyberpunk 2077 AMD CPU Usage Issue
AMD users all over forums and Reddit reported that their CPU utilization was lower than they expected, and it was causing performance issues. Ideally, you'd want your CPU to be utilized properly in such a demanding open-world game.
Reddit user UnhingedDoork provided a solution on the AMD subreddit, and you can follow the steps below.
Download and install HxD
First, you need to download and install the HexEditor
Cyberpunk 2077.exe locations
Now, locate your Cyberpunk2077.exe
This is available at the following locations
GOG Galaxy
Choose the game from the 'Owned games' tab.
Click 'Customize' button (to the right of "Play" button) > Manage installation > Show Folder
Go to 'bin' -> 'x64' -> 'Cyberpunk2077.exe'
Steam
Open Steam, and then your Library
Here, right-click on Cyberpunk 2077 and click Properties
Open the Local Files tab, and then Browse local files
This will take you to the installed folder
Open bin and then the x64 folder
You can find the Cyberpunk2077.exe here
Launch and use HxD
Now, backup this executable just in case. You are about to edit it using the HexEditor you downloaded earlier
Launch HxD
After that, simply drag Cuberpunk2077.exe to HxD, and some hex numbers should appear, as shown below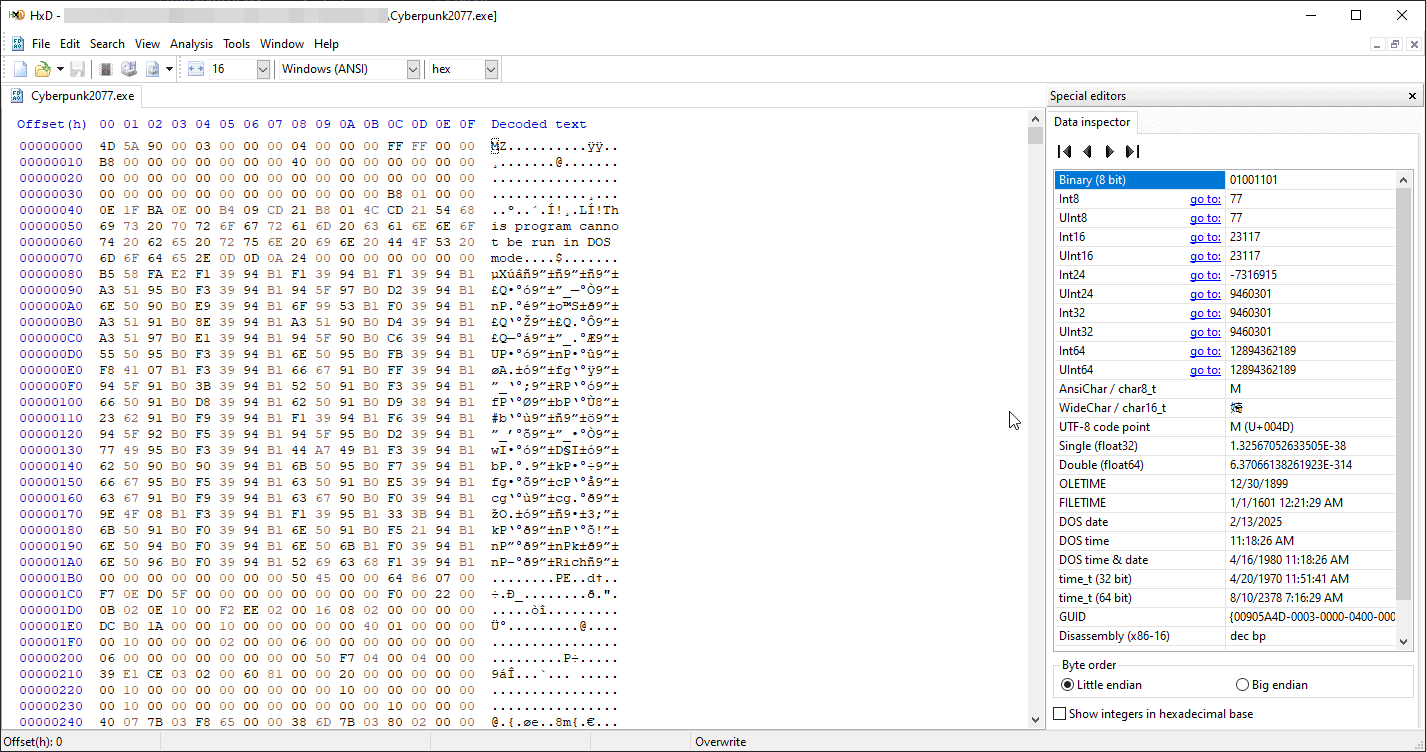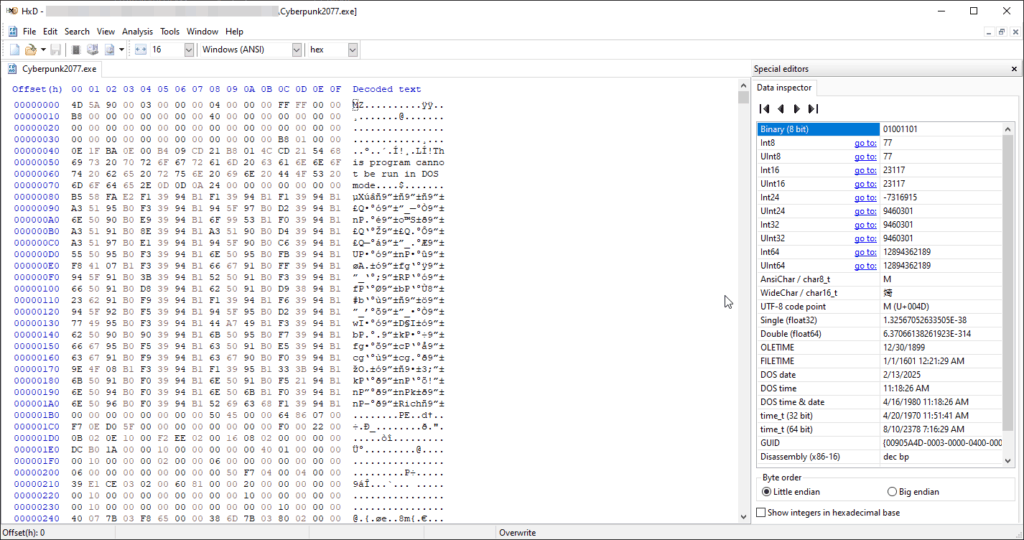 Press CTRL+F, and change the column to Hex-Values
In the search string window, put in "75 30 33 C9 B8 01 00 00 00 0F A2 8B C8 C1 F9 08" without quotes, and press OK. This will highlight the values in the editor.
After this, copy "EB 30 33 C9 B8 01 00 00 00 0F A2 8B C8 C1 F9 08" without quotes
Open HxD again and right-click the highlighted values and then select Paste Insert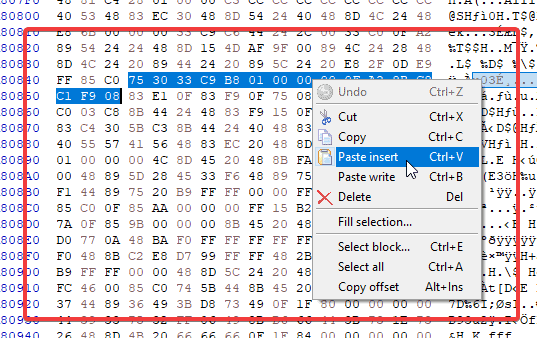 This is what it should look like after you click Press Insert

Now at the top bar and click the save icon logo, and exit out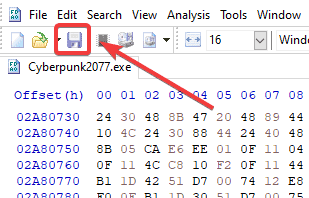 After you are done with this, launch the game again. You will notice an improvement in CPU usage, and ideally, an increase in framerate as well. Here is some test footage from a Neogaf user.
We hope this guide was helpful. If you any questions, feel free to ask them in the comments below.