Dead Space Remake is now available on PC through a bunch of clients, including Steam. With any major PC launch, there are bound to be some technical issues, and it isn't that different here, with users reporting crashing problems. Here are a few things I recommend to try that can fix the Dead Space Remake crash at launch issue.
Dead Space Remake Crash at Launch
Despite a solid port, some users have reported crashing issues that either happen at launch or during the initial boot. Try the following suggestions to address that, and get the game up and running.
Verify Game Files
First off, you need to check if your game files are in order. At times, during the download or installation process, game files can get corrupted, resulting in crashes and instability. To make sure that's not the case, you can initiate a scan through the game client Dead Space is on, and here's how.
Steam
Open Steam, and navigate to your library
Right-click on Dead Space Remake in your library
Click Properties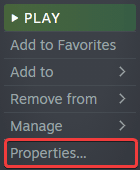 Select the LOCAL FILES tab
Click on Verify Integrity of local files…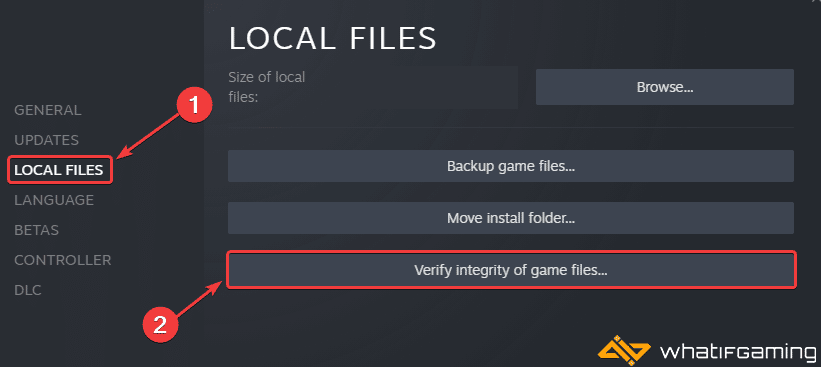 This will scan your game files, and redownload anything missing or broken.
EA App
You can also verify the game files in the EA
Launch the EA App
Click on My Collection at the left

Now, click on the three dots on Dead Space Remake under Installed
Select the Repair option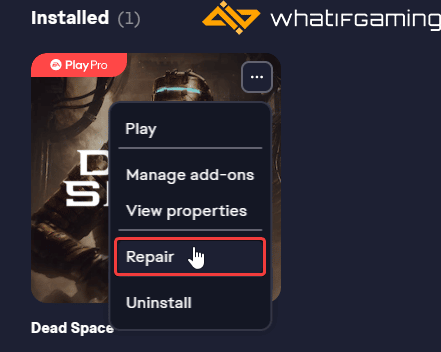 This will initiate a "repair scan", and download anything that might be out of order.

Epic Games Launcher
Open your Library in the Epic Games Launcher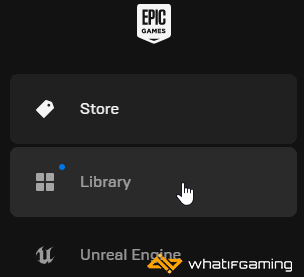 Now, click on the three dots next to Dead Space Remake
Here, select Manage
Click on the Verify button next to Verify Files
Like Steam, this will scan the game files and download any required files.
Update DirectX and Visual C++ Redistributables
Ensure that both DirectX and Visual C++ Redistributables are on the latest version.
Update your GPU Drivers
Make sure that you have the latest drivers for your GPU installed. You can get the latest ones from the links below.
Update your Windows
Like other modern PC releases, it's a good idea to update your Windows to the latest version to have all necessary prerequisites installed and updated.
In Windows Search, type "Update", and click on Check for Updates
This will take you to the Windows Update section, and you can make sure you are on the latest version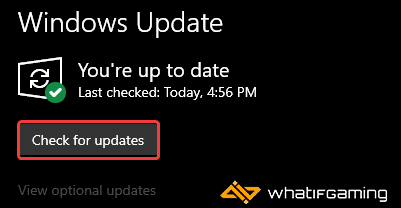 Run the Game as an Administrator
Giving a game admin privileges can sometimes improve stability in PC titles. This can easily be done by following the steps below.
Head over to where the game is installed
Right-click on Dead Space.exe and select Properties
Click the Compatibility tab
Check "Run this program as an administrator"
Switch to dedicated GPU (Laptop Users)
Ensure that your dedicated GPU is being utilized instead of the integrated one.
Switching to the Dedicated Nvidia GPU
First, open the Nvidia Control Panel
Then navigate to 3D Settings and then Manage 3D Settings
Open the tab Program Settings and choose Dead Space from the dropdown menu
Next, select the preferred graphics processor for this program from the second dropdown.
Your Nvidia GPU should show as High performance Nvidia processor
Save the changes
Switching to the Dedicated AMD GPU
First, open Radeon Settings
Then navigate to Preferences, followed by Additional Settings
Here, select Power and then Switchable Graphics Application Settings
Select Dead Space from the list of applications
If Dead Space isn't in the list, click the Add Application button and select the executable from the installation directory. This adds the game to the list, and you'll be able to select it afterward.
In the column Graphics Settings, assign the High Performance profile to the game.
Add an Exception to Your Anti-Virus
It's possible that your anti-virus software has flagged Dead Space as a threat. This doesn't happen often, but is one of the big reasons for crashes, especially at launch. It's a good idea to add it to the list of exclusions/exceptions.
We have listed some popular ones and their respective FAQ pages.
Additionally, we recommend checking out the system requirements just in case, so you're not very outdated. This is a current-gen release, and is reasonably demanding, so older systems, especially with lower VRAM, might struggle.
Please let us know in the comments below if you find another solution. We will add that to the list and credit you appropriately.
We hope this guide helped fix the Dead Space Remake crash at launch issue. Let us know if you have any questions in the comments below.