The Dark Pictures Anthology: The Devil in Me is a narrative-driven horror game from Supermassive Games and Bandai Namco Entertainment. We thought it was great, and you can read our thoughts in our review. Similar to previous entries, the PC release runs quite well but doesn't have a lot of settings to tweak. Thankfully, since this is an anthology series, solutions for previous entries also work on this one too. If you want to fix the Devil In Me ultrawide issue on PC, here is how you can do that.
Fixing the Devil in Me Ultrawide Issue
Like the previous entries in the series, the ultrawide support is barely there. Thankfully, you can use the same script previously used for Little Hope, Man of Medan, and House of Ashes in the Flawless Widescreen application to address that. Follow the steps below to do so.

Launch the setup file and install it
Now, download the Man of Medan multimonitor script from PCGamingWiki
Unpack the file using a compression software like Winrar or 7zip
Now, navigate to the following folders
\PluginCache\WSGF_Plugins\Modules\TheDarkPicturesAnthologyManofMedan\Dependencies\Scripts
Here, open the TheDarkPicturesAnthologyManofMedan.lua file using a text editor like Notepad or Notepad++
Now, change the following line from
Process_WindowName = "Man of Medan  "
to
Process_WindowName = "The Devil in Me  "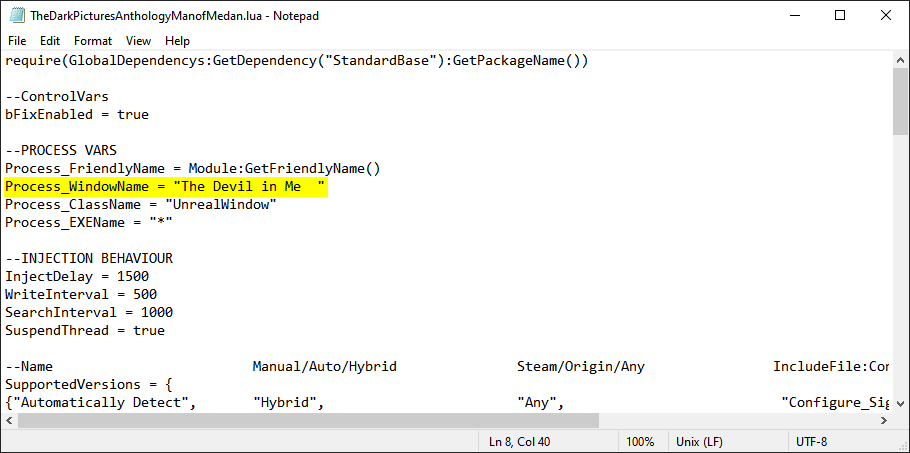 Now, save the file (Ctrl+S), and exit out
After that, copy the following folders
PluginCache
Plugins
Paste these where Flawless Widescreen is installed in your Program files (C Drive)
Your Flawless Widescreen folder should look like this now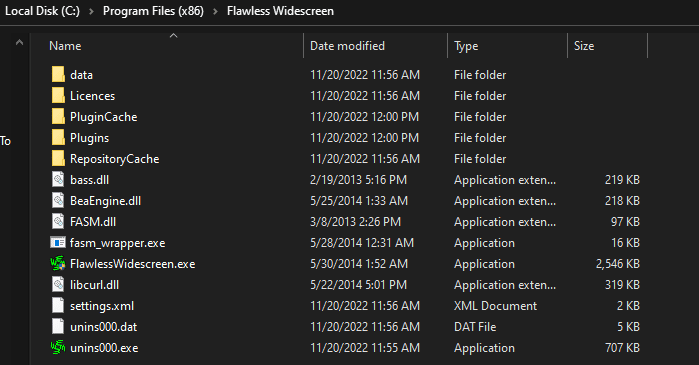 Now, launch Flawless Widescreen
After that launch The Devil In Me
Minimize the game, and in Flawless Widescreen, click on Installed Plugins > WSGF Plugins > The Dark Pictures Anthology Man of Medan
Here, make sure that "Fix Enabled" is checked

Now, go back to The Devil In Me, and it should be fixed
That's all you need to do to get the game running properly. All credits go to PCGamingWiki's killer-m. Additionally, you can try out the Supermassive Games Border Remover from PCGamingWiki's MulleDK19.
Check out our other ultrawide guides for recent releases like Scorn, Uncharted Legacy of Thieves Collection, and Return to Monkey Island.
We hope this guide was helpful and that you were able to fix The Devil In Me Ultrawide issues on your PC. Let us know if you have any questions in the comments below.