Elden Ring, the brand new adventure from the creators of Dark Souls, is finally here. After years of waiting, anticipation, and speculation, we finally have the game and can see for ourselves what FROMSOFTWARE has been up to for the past few years. The title is out now on PC via Steam, and on various consoles including PS4, PS5, Xbox One, Xbox Series S, and Xbox Series X. Like previous FROMSOFTWARE titles, the PC version isn't exactly a technical masterpiece, and there are some issues. If you are running into the Elden Ring crash at launch issue on PC, here are a few things you can try.
Elden Ring is one of the biggest launches on Steam, and it should come as no surprise. Fans have been dying to play this, and just like previous Souls titles released on PC, this will continue to become only bigger as the days progress. It's too early to get a handle on Steam reviews, but a vast majority of those are positive.
Fixing the Elden Ring crash at launch issue
As we mentioned earlier, the PC port isn't perfect, and you are bound to run into some issues. Usually, when a game crashes at launch or refuses to launch at all though, there is something missing, or some files might be corrupted. Here are our suggestions that you can try to fix this problem.
Verify Game Files (Steam)
The first thing you want to do is ensure that the files aren't corrupted or missing. Usually, during the download or installation process, some files get corrupted. This could be because of a bad internet connection, or some problem during the installation/unpacking process. Thankfully, Steam lets you verify these files pretty easily.
Open Steam, and navigate to your library
Right-click on Elden Ring in your library and click Properties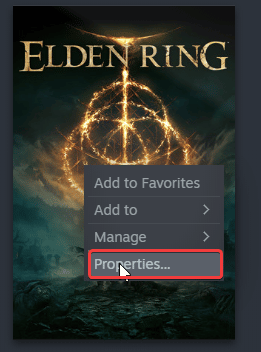 Now, in the LOCAL FILES tab, select Verify Integrity of local files…
This will start checking your files. After it is done, Steam will redownload, and install the missing files. Now, given the size of this game, it might take a bit for it to complete.
Run the game as an administrator
This has been helpful with previous FROM games, so it's worth giving a shot for Elden Ring as well.
Open Steam and then your library
Here, right-click on Elden Ring
Click Manage
Then select Browse local files
This will take you to the location Elden Ring is installed in
Right-click on eldenring.exe and select Properties
Click the Compatibility tab
Check "Run this program as an administrator"
Disable fullscreen optimizations
For some users, disabling fullscreen optimizations might do the trick. Follow the same steps as the method above, and check Disable fullscreen optimizations in the Compatibility tab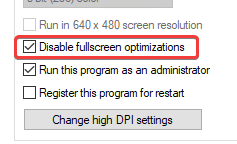 Update DirectX and Visual C++ Redistributables
Ensure that both DirectX and Visual C++ Redistributables are on the latest version.
Turn off Steam Overaly
As weird as this sounds, Dark Souls 3 had an issue with the Steam overlay as well. Try disabling this by the following the steps below, and see if Elden Ring works properly now.
Open Steam, and click on "Steam" at the top left corner of the client
Now, select Settings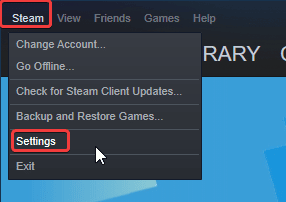 Here, in the In-Game tab, uncheck Enable the Steam Overlay while in-game option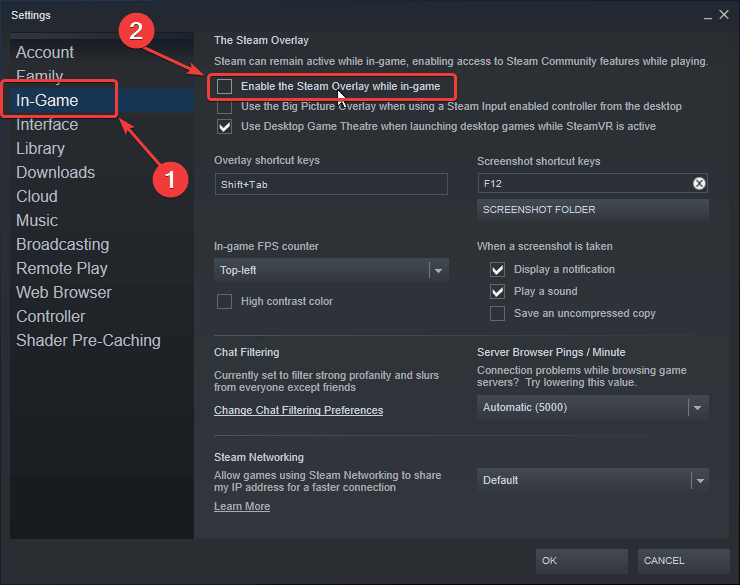 Add an exception to your anti-virus
It is possible that your anti-virus software might be interfering with the game's launch. It's best to add Elden Ring to the exceptions and exclusions list.
We have listed some popular ones and their respective FAQ pages.
Switch to dedicated GPU (Laptop Users)
This is a common practice for laptop users, but if the game is using your integrated GPU, it may run into issues, please switch to the dedicated one by following the steps below.
Switching to the dedicated Nvidia GPU
First, open the Nvidia Control Panel
Then navigate to 3D Settings and then Manage 3D Settings
Open the tab Program Settings and choose Elden Ring from the dropdown menu
Next, select the preferred graphics processor for this program from the second dropdown.
Your Nvidia GPU should show as High performance Nvidia processor
Save the changes
Switching to the dedicated AMD GPU
First, open Radeon Settings
Then navigate to Preferences followed by Additional Settings
Here, select Power and then Switchable Graphics Application Settings
Select Elden Ring from the list of applications
If Elden Ring isn't in the list, click the Add Application button and select the executable from the installation directory. This adds the game to the list and you'll be able to select it afterwards.
In the column Graphics Settings, assign the High Performance profile to the game.
Manually update your GPU Drivers
If you are on outdated GPU drivers, there is a very good chance that those might be causing a crash. Update to the latest ones from the links below. As of writing, the NVIDIA drivers for Elden Ring are out, and AMD ones should be approaching fast.
Update your Windows
Ensure that you are on the latest version of Windows. This has become pretty essential for many modern PC titles, and many users are still on fairly older versions.
In Windows Search type "Update", and click on Check for Updates
This will take you to the Windows Update section, and you can make sure you are on the latest version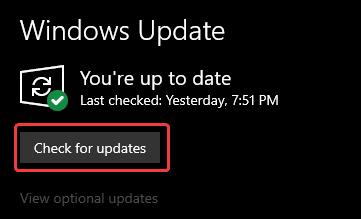 We hope this guide helped fix the Elden Ring crash at launch issue. Let us know if you have any questions in the comments below.