Endzone – A World Apart is finally out of early access, and is available on PC via Steam and GOG. It features city-building and strategy elements in a post-apocalyptic setting. Throughout the early access period, developers took feedback from players and added more content, and now, with the 1.0 release, this is a fairly sizeable game. It is only available on PC at the moment, and there hasn't been any word on a console release. There are some technical problems, and if you want to fix the Endzone mouse flicker issue, here is how you can do that.
Apart from a few problems, the game runs very well and looks gorgeous. There is a lot of detail in the world, and various buildings. Players can avail the discounted launch price till 25th March 2021.
Fixing Endzone Mouse flicker
This isn't directly performance-related, but mouse flicker can really hinder your experience, especially in a strategy game. It's annoying to see it feel so unresponsive and essentially lag on-screen. Something else to note is that this issue is far more common for users running the game at 4K than other resolutions.
The developers are aware of this on Steam and will fix it in a future update. For now, you can fix that, by following the steps below.
Make sure the game isn't running, and open Steam
Open your library, and right-click on Endzone
Click on Manage, and then Browse local files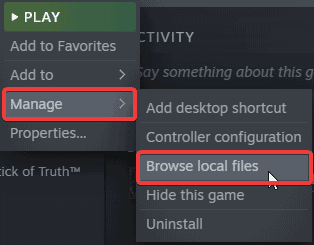 Now, right-click on the game's executable, and select Properties
After that, open the Compatibility tab, and click on the Change High DPI Settings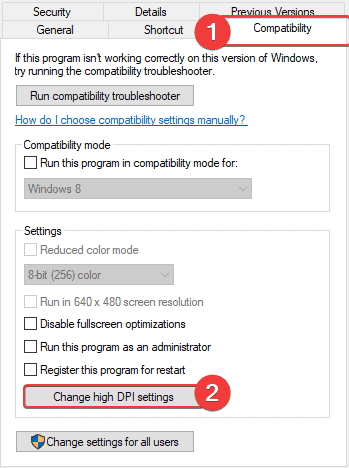 Here, under High DPI scaling override, check the "Override high DPI scaling behavior. Scaling performed by:" option and set the value to System
Now launch the game again and see if the issue is fixed. If it isn't and issue still persists, you can do one additional step.
Right-click on your desktop, and click on Display Settings
Here, under Scale and layout, select 125%, or 150%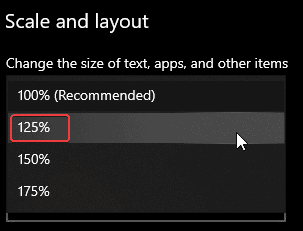 Restart your PC, and launch the game again
Multiple users have confirmed that this method works for them at the moment, especially on 4K displays. Hopefully, the developers release a fix for this soon, and players don't have to do all this to get rid of the mouse flicker.
Speaking of mice, if you are an avid PC user and love to play Valorant, make sure you read our guide for the best mice for the game.
We hope this guide was helpful. If you have any questions, feel free to ask them in the comments below.