Expeditions Rome is a turn-based strategy RPG from Logic Arts and THQ Nordic. The game is out now on PC via Steam and Epic Games Store. We reviewed it as well, and if you are interested in reading out thoughts, make sure to check that out. It's a great time to be a strategy fan, as multiple franchises are releasing incredibly designed titles for the PC. Expeditions Rome runs well for the most part and looks really nice too, but there are some minor issues here, and there. If you are running into the Expeditions Rome Unreal Engine Crash, here is how you can fix that.
The title has been received positively from Steam users as well, and currently has a "Very Positive" rating from its players. Thousands of users are currently in-game as well, and it seems to be another hit from the developers that have previously released other strategy games too.
Fixing the Expeditions Rome Unreal Engine Crash
Some users have reported that they are running into a crash related to Unreal Engine. This is fairly common in titles developed on this engine, and the fix is fairly simple as well.
Verify Game Files
Users have to simply verify their game files, which they can do through Steam. Sometimes during the download or installation process, some files may be lost or corrupted.
You can verify your game files by following the steps below.
Open Steam, and navigate to your library
Right-click on Expeditions Rome in your library and click Properties
Now, in the LOCAL FILES tab, select Verify Integrity of local files…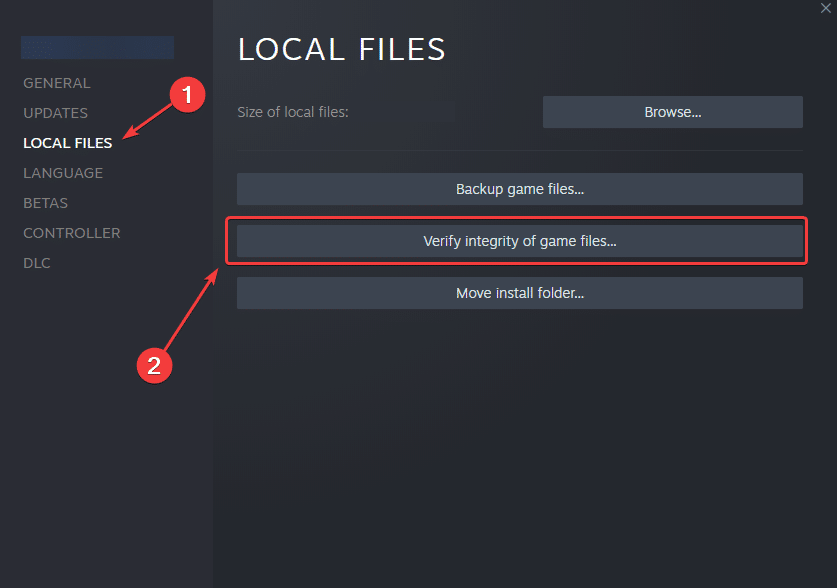 This will download a few corrupted files, and install those. This process shouldn't take too long but has worked for multiple Steam users.
Epic Games Launcher
If you purchased the game through Epic Games Launcher, you can verify the files by following the steps below.
Open your Library in the launcher
Now, click on the three dots next to Expeditions: Rome
Click on the Verify button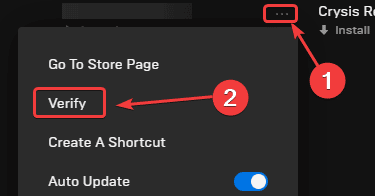 Additionally, we recommend the following methods as well.
Manually update your GPU Drivers
Please ensure that you are on the latest drivers to run the game properly, and get the most out of your GPU too.
Update DirectX and Visual C++ Redistributables
Ensure that both DirectX and Visual C++ Redistributables are on the latest version.
We hope this guide helped fix the Expeditions Rome Unreal Engine Crash issue. Let us know if you have any questions in the comments below.