Farming Simulator 22 is the latest entry in the farming simulation series from Giants Software. The developers are known for their iconic series, and the last entry came out back in 2018. The new title has been a massive hit on Steam and had a peak player count of over 105K players. It's an impressive title, with a lot of new content pushing the series forward. However, it does have some technical issues, which are common for most PC titles at launch. If you are running into the Farming Simulator 22 crash at launch issue, here are a few things you can try to fix it.
At the moment, the game has Very Positive reviews from Steam users. It also has positive reviews from critics as well and is a solid entry in the series. Simulation titles are very big on Steam and give players a relaxed experience.
Fixing the Farming Simulator 22 crash at launch issue
Some users on the Steam forums have reported that they are running into a crash while trying to launch the game, or during gameplay. These are pretty normal for newer releases, especially on PC. Mostly it's just some files out of order, missing prerequisite, or in some cases a graphical driver causing issues. Try the following suggestions to fix the problem.
Downgrade to NVIDIA Driver 472.12
First, if you are an NVIDIA user, and are running into a crash during loading, try reverting back to an older driver version. To download version 472.12 (stable), you can head over to the following link.
Verify Game Files (Steam)
It is possible that some files got corrupted while you were downloading, or installing the game. This can lead to crashes and an unstable experience. Thankfully, Steam lets you verify your game files easily. To do this, follow the steps below.
Open Steam, and navigate to your library
Right-click on Farming Simulator 22 in your library, and click Properties
Now, in the LOCAL FILES tab, select Verify Integrity of local files…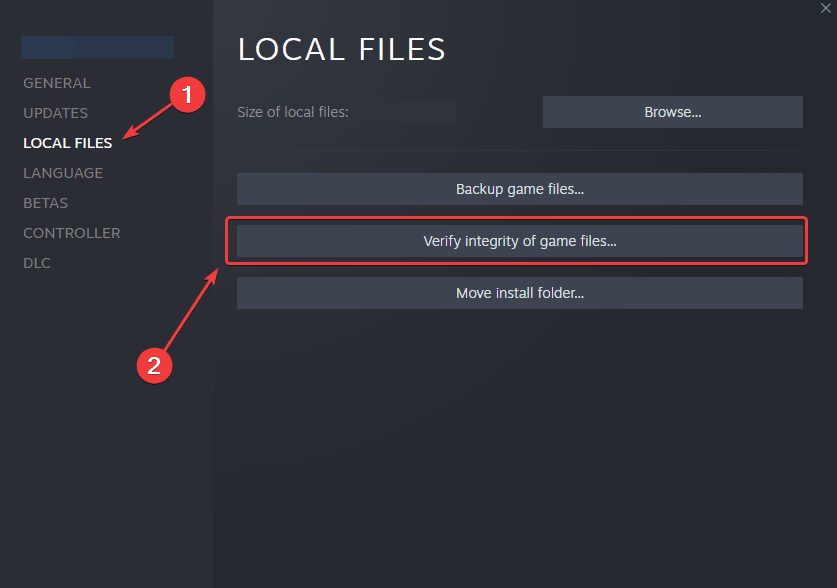 This will download any missing files, and allow you to launch the game again without any issues.
Launch the game in DirectX 11 Mode (Windows 7 and Windows 8.1 users)
If you are trying to play the game on an older OS like Windows 7, or 8.1, you won't be able to launch the game directly. Instead, you have to configure it to run in DirectX 11 Mode. This is fairly simple, and you can do so by following the steps below.
Head over to the following location
Documents\My Games\FarmingSimulator2022
Here, open the game.xml using a text editor like Notepad or Notepad++
Now, change the following code
<renderer>D3D_12</renderer>
to
<renderer>D3D_11</renderer>
Save the file (Ctrl + S) and exit out
This will launch the game in DirectX 11 mode, instead of the default DirectX 12 mode. Now,
Update DirectX and Visual C++ Redistributables
Ensure that both DirectX and Visual C++ Redistributables are on the latest version.
Update your Windows
Make sure you are on the latest version of Windows to support newer titles.
In Windows Search type "Update", and click on Check for Updates
This will take you to the Windows Update section, and you can make sure you are on the latest version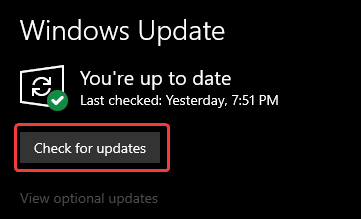 Hopefully, the developers will patch any problems that are on their end, so players can get a better experience. Apart from this minor crashing issue, the game runs very well, with a minimum amount of technical problems.
We hope this guide helped fix the Farming Simulator 22 crash at launch issue. Let us know if you have any questions in the comments below.