Football Manager is an annual sports management series from SEGA and Sports Interactive. The latest entry in the series, Football Manager 2021, as expected, is one of the biggest games of the year. It's currently out on PC through Steam, but an Xbox version has been announced as well. For PC players running into the Football Manager 2021 Stuck on loading screen error, here's how you can fix that.
SEGA is responsible for publishing multiple strategy series on PC over the years, and this dedication to the PC space is commendable. There is also a mobile version of the game that players can get on their Android phones.
Fixing the Football Manager 2021 Stuck on loading screen problem
Multiple users have reported that they can't get past an infinite loading screen while trying to play the game. This problem is a known issue by the developers, and multiple solutions are available. You can try these, and start playing normally.
Remove Workshop Files
The first thing you can try is removing any Steam Workshop files you might have subscribed to. To do this, follow the steps below.
Open Football Manager 2021 in your Steam Library, and click on Workshop

Now, click on the Browse dropdown menu, and select Subscribed items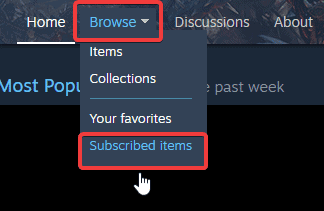 This will give you a list of everything you have subscribed to
For now, simply click on the Unsubscribe button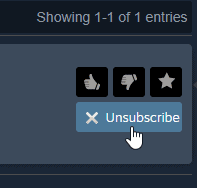 Delete Cache and Preferences
Open the file explorer and head make sure the 'Hidden Items' is ticked in the View tab of the header

Now, head over to the following location
C:\Users\[Your Windows Username]\AppData\Local\Sports Interactive\Football Manager 2021
Delete the Preferences and/or Cache folder
Following these steps should ideally fix the problem for you, but if it still doesn't, there is one more thing you can try.
Backup Football Manager 2021 content and restart
Create a backup folder on your desktop and rename it
Head over to the following location
C:\Users\[YOUR WINDOWS USERNAME]\Documents\Sports Interactive\Football Manager 2021
Cut everything in this folder and move it to the backup folder on the desktop
Now, relaunch the game and see if it starts working again
If it does, simply copy the content back to the Documents folder
After following the methods mentioned above, Football Manager 2021 should start working normally again.
We hope this guide fixes your problems! If you have any questions, feel free to ask those in the comments below.