Forspoken is now available on PC through Steam and the Epic Games Store. This is Luminous Production's latest action RPG and is published by Square Enix. The PC version is pretty demanding but runs well if you have a decent system. Some users have reported a few technical problems, though, and if you're running into any Forspoken controller issues, here is how you can fix those.
Fixing Forspoken Controller Issue
Some users have reported that they can't seem to get their controllers to work properly while playing Forspoken. This is likely due to a conflict caused by the game's native controller profiles with Steam Input. Thankfully, you can address that by disabling it. To do this, follow the steps below.
Disable Steam Input
Make sure the game isn't running
Open Steam and then open your Library
Here, right-click on the Forspoken
Select Properties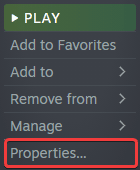 Now, select CONTROLLER at the left
Click the dropdown icon next to OVERRIDE FOR FORSPOKEN
Set it to "Disable Steam Input"
Launch the game again, and see if that fixes the problem for you, especially if you're using an Xbox controller.
PlayStation Users PSA: Use a Wired Connection
If you're using a Dual Shock 4 or DualSense controller, you need to use a wired connection to get things running properly. If you want to use Forspoken's adaptive triggers and haptic feedback features on the DualSense, please ensure you're using a wired connection.
Check Detected Controllers (Steam)
If nothing is working, you might want to double-check if your controllers are even being detected. To do this in Steam, follow the steps below.
Click on Steam at the top left corner of the client, and select Settings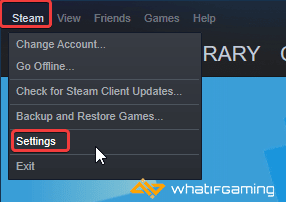 Now, click on Controller in the list at the left
Here, click on General Controller Settings
Any controllers you have plugged in will show up under Detected Controllers
If you're also running into any crashing issues, I recommend checking out my guide for that.
We hope this guide helped fix the Forspoken controller issue. Let us know if you have any questions in the comments below.