Forspoken is a pretty demanding game, and the PC port isn't exactly that great, either. This combination is never helpful, and it can take a lot to run the title maxed out with a decent framerate. We're not here to argue whether the visual fidelity justifies the performance but how you can improve it. Here are a few things you can do to fix the Forspoken Low FPS issues on PC.
Fixing the Forspoken Low FPS
It's important first to check out the system requirements and get an idea of what you can expect from your system. If you're on a low VRAM GPU (8 GB or less), there's a good chance you won't get much out of it or not even be able to play the game at all. Either way, here are a few things to look out for.
I'm testing the game at 1080p on my RTX 3060 with 12 GB of VRAM, a Ryzen 5 3600X, and 16 GB of DDR4 RAM. I'll only share average FPS with traversal, so you have a better idea of what to expect during moment-to-moment gameplay rather than being stationary because there is a big difference.
Lower These Graphics Settings
Despite the lackluster performance, Forspoken does have a lot of settings you can adjust and potentially gain some decent FPS. Some settings, you want to keep at High or Standard because lowering those can make the game look pretty bad. The following can substantially improve the framerate without a major loss in visual quality.
| | |
| --- | --- |
| Setting | Value |
| Fog Quality | Low |
| Cloud Quality | Low |
| Shadow Quality | Low |
| Ray Traced Shadows | Off |
| Ambient Occlusion | Standard |
| Ray Traced Ambient Occlusion | Off |
| Depth of Field | Off |
Just by lowering these settings from the highest values saw an increase in average 38 FPS to 61 FPS. Usually, depth of field does nothing in most PC titles, but turning it off here, can improve your performance quite a bit, which is a bit shocking.
Comparison Screenshots
Here is a comparison to show Forspoken running at the highest presets at 1080p, compared with the lower settings.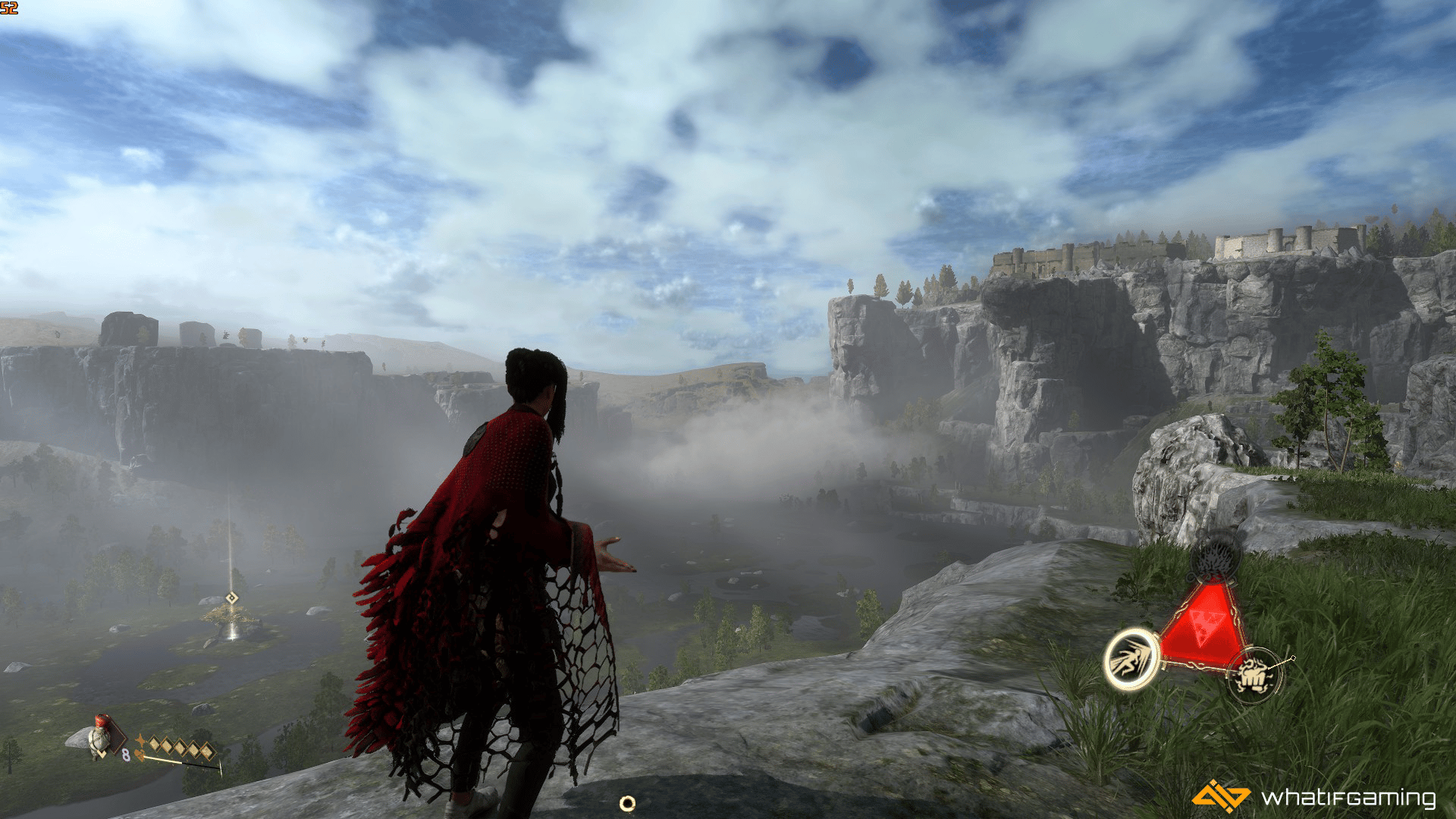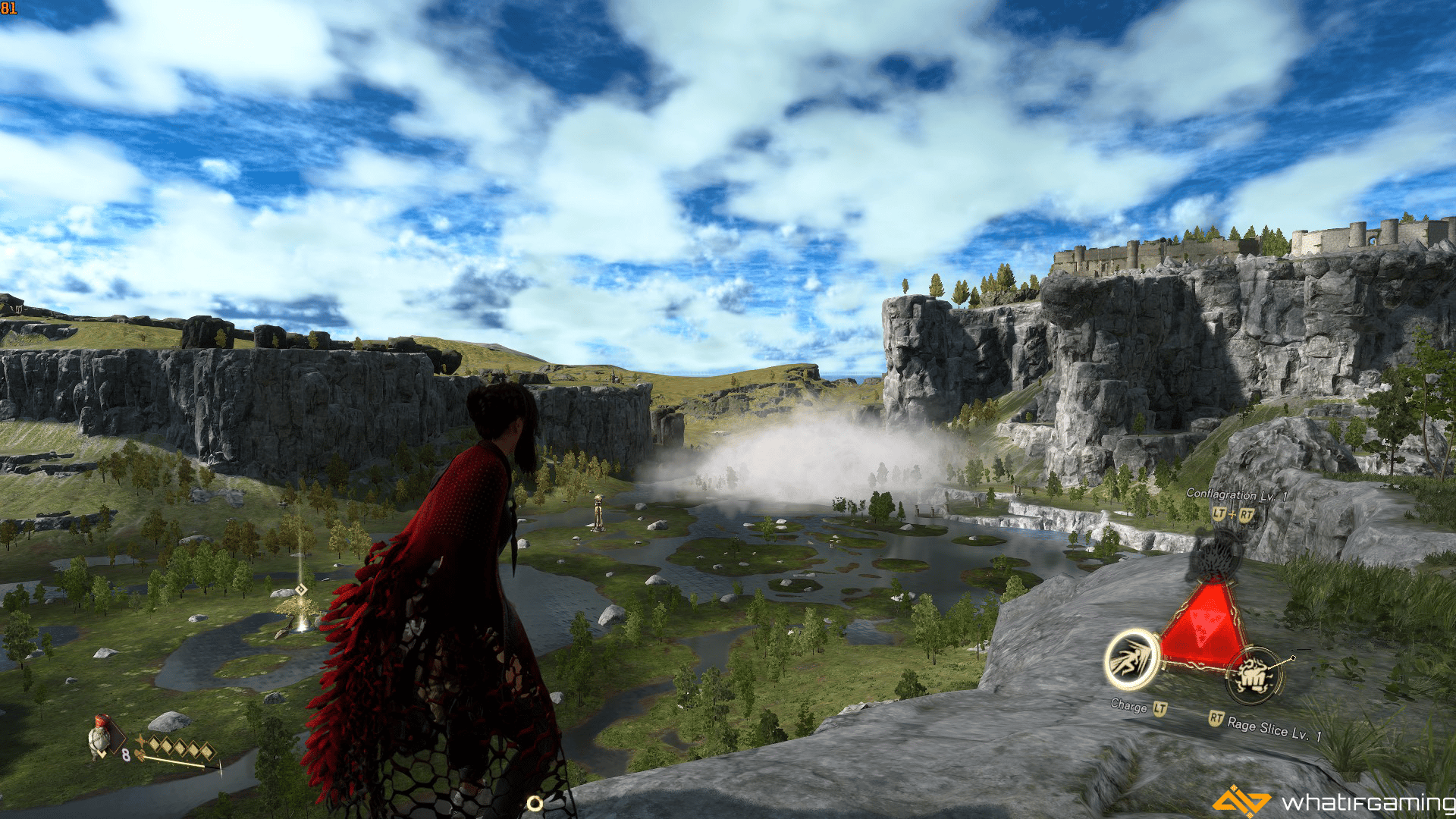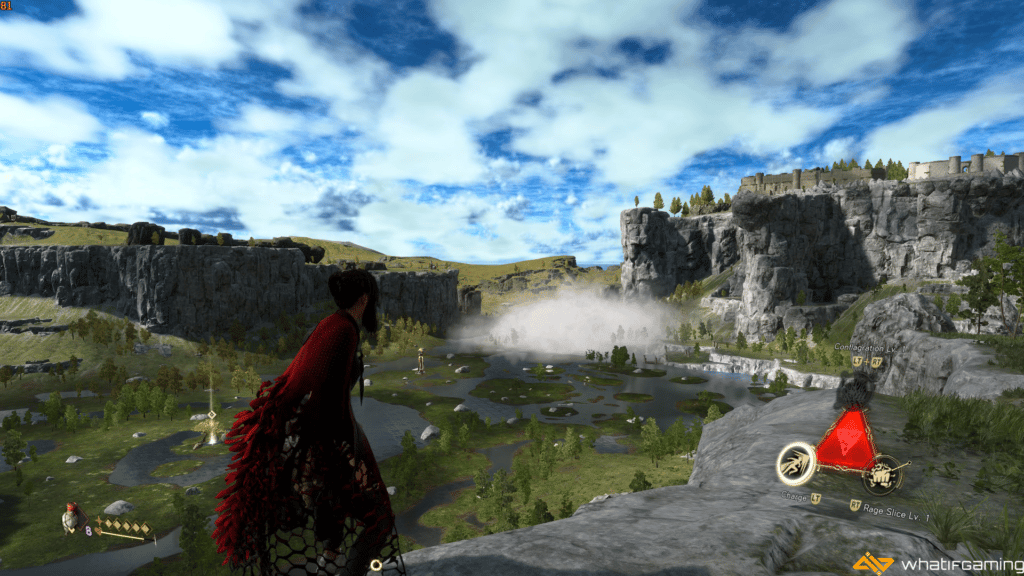 The biggest visual change is the obvious lack of dense fog that covers a lot of the open world, and turning it down to low really degrades the quality of the skybox, but it's one of the more demanding settings, so depending on preference, you might want to sacrifice other things for it.
Turn on DLSS or FSR 2.0
If you're an NVIDIA user, turn on DLSS and set it to Quality. If you have an AMD or an NVIDIA card that doesn't have DLSS, turn on FSR 2.0 and set it to Quality.
With the settings above, and DLSS set to Quality, my average FPS increased from 61 FPS to 74 FPS. This is the easiest way to fix the Forspoken low fps problem. In my experience, the implementation of both technologies is quite solid.
With these, you can even opt for higher resolutions and maybe mess around with "Performance", and "Balanced" options.
Update your GPU Drivers
Make sure that you have the latest drivers for your GPU installed. You can get the latest ones from the links below.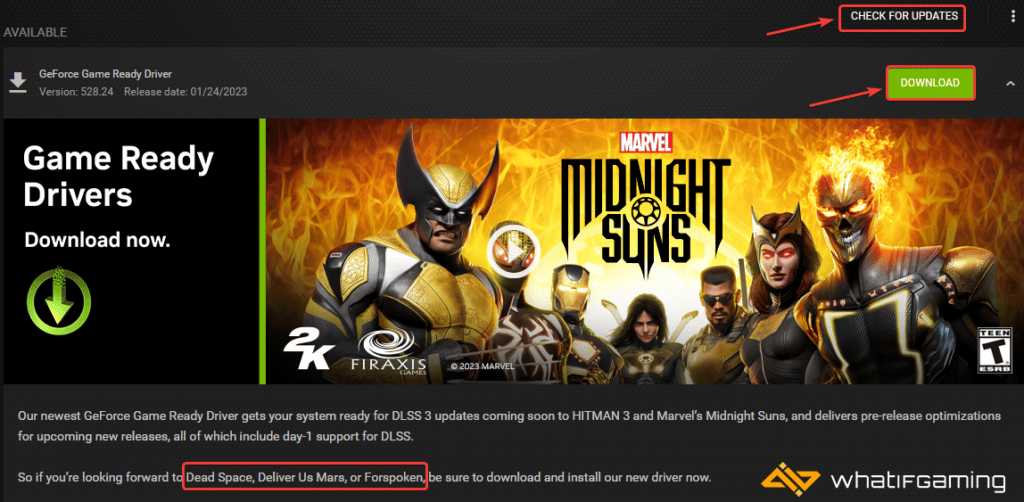 Switch to dedicated GPU (Laptop Users)
Ensure that your dedicated GPU is being utilized instead of the integrated one.
Switching to the Dedicated Nvidia GPU
First, open the Nvidia Control Panel
Then navigate to 3D Settings and then Manage 3D Settings
Open the tab Program Settings and choose Forspoken from the dropdown menu
Next, select the preferred graphics processor for this program from the second dropdown.
Your Nvidia GPU should show as a High-performance Nvidia processor
Save the changes
Switching to the Dedicated AMD GPU
First, open Radeon Settings
Then navigate to Preferences, followed by Additional Settings
Here, select Power and then Switchable Graphics Application Settings
Select Forspoken from the list of applications
If Forspoken isn't on the list, click the Add Application button and select the executable from the installation directory. This adds the game to the list, and you'll be able to select it afterward.
In Graphics Settings, assign the High-Performance profile to the game
Forspoken's PC port is, honestly, a mess, and the game, in my opinion, simply doesn't look good enough to justify the performance cost. Yes, you can make it pretty playable and improve your framerate with the settings shared above, but it still doesn't feel enough.
We hope this guide helped fix the Forspoken low FPS issue. Let us know if you have any questions in the comments below.