Genshin Impact is a gacha title from miHoYo, the Chinese game development studio. It was one of the biggest titles of 2020 and has carried that momentum into 2021 with new content, and updates. The game has managed to make millions on a daily basis, despite being a free-to-play game, earning it a spot in the big ones like Fortnite and Call of Duty. Now, every update does bring new content, but some players start running into technical issues as well. If you running into the Genshin Impact Checking for Updates error on PC, here is how you can fix that.
For the most part though, if you have a decent enough PC, the game runs without any issues. There are graphical options to tweak, and even modern phones can play that game easily. Next-gen support has also been added to the PlayStation version, and the game runs at a solid 60 FPS framerate.
Genshin Impact Checking for Updates Error
For some users, the "Checking for Updates" error usually occurs when a new content update is out. It is also common when some new patch has been deployed to fix bugs or errors.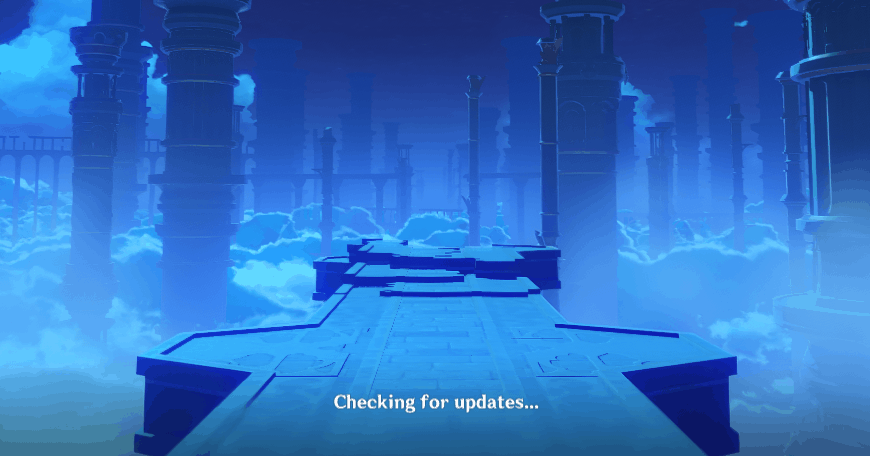 For many users, simply restarting the launcher can fix the issue, but if you are still running into it, you can follow the steps below to fix it.
Right-click the Genshin Impact launcher and click on Open file location

This will take you to the game's folder, and here you want to open the "Genshin Impact Game" folder
Now, open the "GenshinImpact_Data" folder, and delete the folder called "Persistent"
After you have deleted the folder, relaunch the game. It should starting working as intended, and if there are any pending updates, it will resume those, otherwise start the game normally.
We hope this guide was helpful. If you have any questions, feel free to ask them in the comments below.