2020 has been an excellent year for video games, and there have been so many heavy hitters that are doing well, even now in 2021. These titles include Among Us, Phasmophobia, and Fall Guys. However, despite all of these being fairly big when it comes to player count and influence, nothing comes close to Genshin Impact. Given how this is essentially a live-service, there are new updates, and features constantly being added to the game, and because of those, some technical issues can arise. Now, if you are running into the issue where the Genshin Impact Get Game button has been greyed out, here is how you can fix it.
Despite small issues here and there, Genshin Impact runs smoothly on multiple platforms including consoles like PS4 and PS5, and both Android and iOS mobile devices. There are improvements to general performance added in each update as well.
Fixing the Genshin Impact Get Game button greyed out issue
Now, before we go any further with this, it is important to address that both Asian, and North American servers have been facing issues related to both damages to cables, and general blocking from ISPs. These issues are being investigated by the developers, and hopefully, with more updates, we will see a workaround.
For some users, the Get Game button has been greyed out in the launcher, and they can't download the game files to continue playing, or even install it for the first time. This is what the error looks like.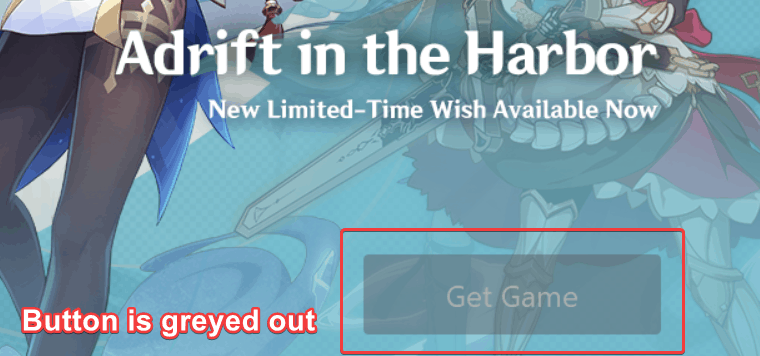 However, there are a few things you can try to fix it.
Download the DNS Resolver Application
Follow the steps below
Download and install the DNS Resolver application
Open the application, and click on the Settings icon
Here, select 1.1.1.1 with WARP and 1.1.1.1
See which of the settings work for you
Launch the game directly using the executable
Head over to the following location (where Genshin Impact is installed)
Program Files\Genshin Impact\Genshin Impact Game\
Try running the game directly using the GenshinImpact.exe
Additionally, you can right-click on GenshinImpact.exe and select Properties
Here, select the Compatibility tab, and then check "Run this program as an administrator"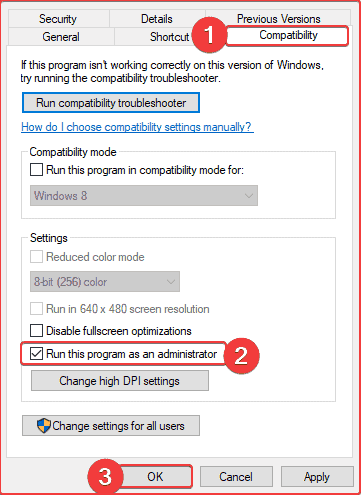 Manually download the game
If the other methods didn't work for you, your last resort is to manually download the game itself. You can follow the method in our detailed guide, which also has screenshots for your ease.
We hope this guide was helpful. If you have any questions, feel free to ask them in the comments below.