Genshin Impact is currently one of the biggest games in the world, but it is not without its problems. With each new update, there are technical issues that players run into, and it can be a bit frustrating to perform a simple update. The developers continue to provide more content to the players, but the actual launcher of the game certainly isn't in the best shape. Now that the game has been updated to 1.3.2, there are some new issues to workaround. If you are running into the Genshin Impact host process parameter error, here is how you can fix that.
Despite the issues, when you actually get into the game, it is smooth sailing from there. The game runs great on a variety of platforms including PC, PS4, PS5, and mobile devices. Players can run the game at 60FPS on PS5, and it's a real game-changer for console players.
Fixing the Genshin Impact Host process parameter error
Some users have reported that they are getting an error in the launcher, which says "Host process parameter", and gives players the option to "Confirm". Nothing happens after they do that, and the game becomes unplayable. This is similar to the "Failed to unzip" error, and you can try the following solution for both issues.
First, make sure Genshin Impact has been completely closed. To do this, open Task Manager, and make sure there isn't an instance of it running there.
Now, head over to the following link, and download the latest launcher
Run the installer, and install the launcher to the place where you had it originally installed (Click Advanced Options in the installer to change the Game file Installation path)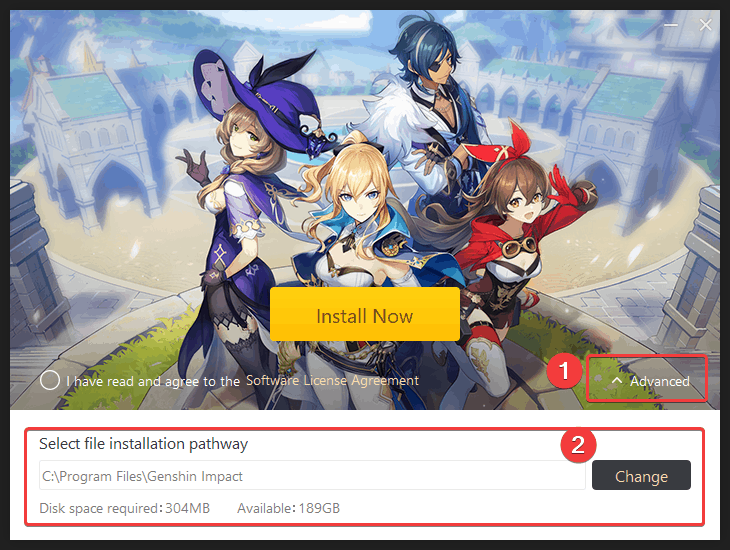 After you have followed the steps correctly, you won't run into the error again. This is one of the easier errors to handle, which doesn't require redownloading the game, or manually patching it.
We hope this guide was helpful. If you have any questions, feel free to ask them in the comments below.