Genshin Impact is one of the biggest games on the market, and with each update, it's becoming even bigger. Its dedicated fanbase and continuous flow of content continue to keep the experience fresh, and there's a lot to dig into if you're just getting into it. We have been extensively covering the title, and have dedicated sections for various aspects including technical issues, customization, and more. Despite the constant stream of updates though, Genshin Impact still suffers from many problems that players have reported over the months. If you are running into the Genshin Impact Launcher Failed to Check for Updates issue, here is how you can fix that.
If you are someone that wants to update the game to 2.5, make sure to check out our guide. We also know that many users regularly run into the Game Verification Error, which is why we have an extensive guide up for that as well. If you want to install the game from scratch though, you can refer to our guide here.
Genshin Impact Failed to Check for Updates issue
This is another issue that multiple players have been running into for the past week or so. If you are getting the "Launcher Failed To Check for Updates", here is how you can fix that.
Open the Genshin Impact launcher
Click the Settings Gear in the top-right corner
Now, select Game resources
Here, the location of your game will be listed under the Current Game Installation Pathway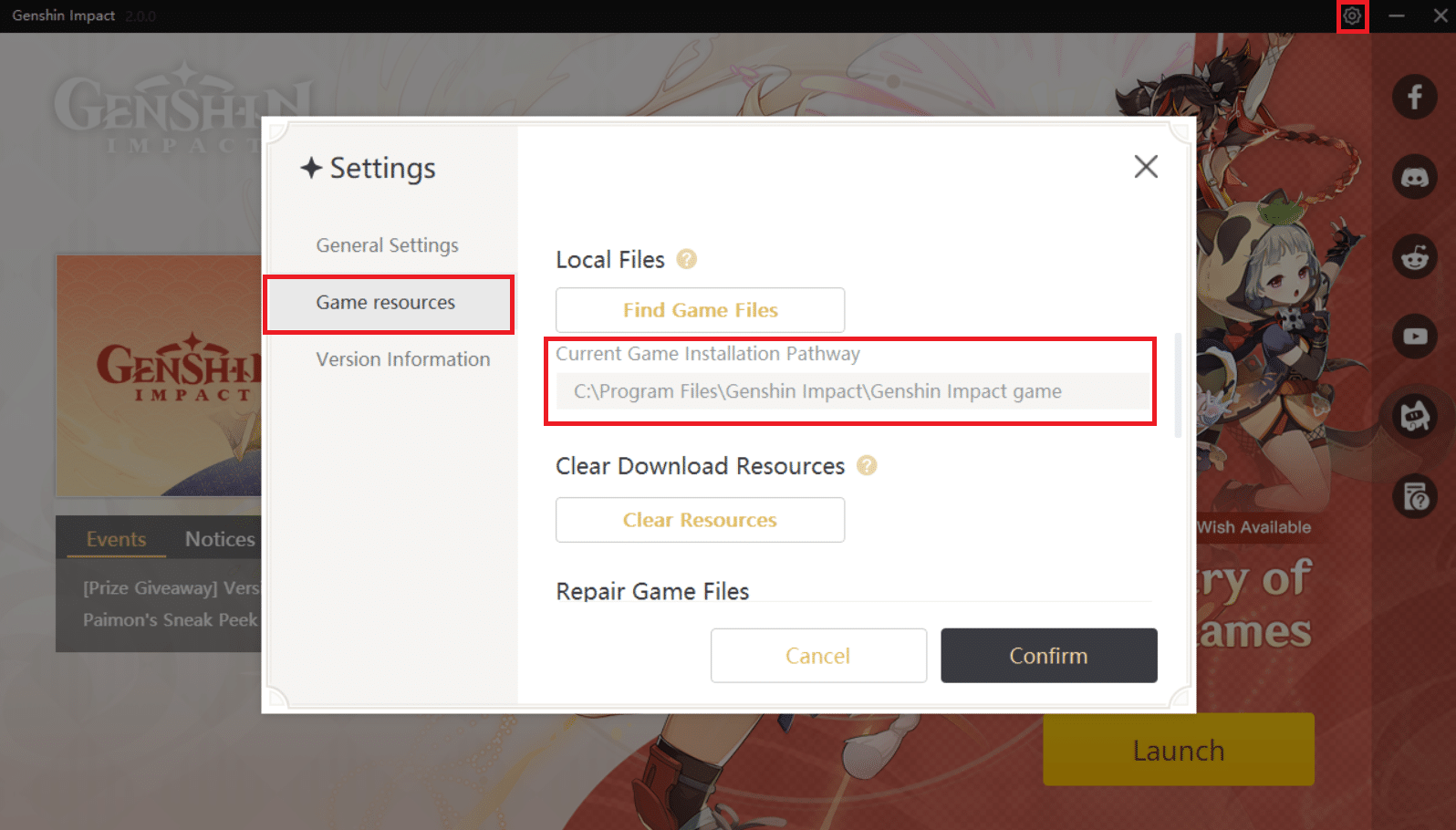 Now, open Windows Explorer, and enter the destination in the settings
This will take you to where the game is on your PC
Here, right-click on the GenshinImpact

executable, and select Properties

Now, in the Compatability section, select "Run this program as an administrator"
That is all you need to do to fix this. The next time you launch the game using the launcher, it shouldn't give you that error.
We hope that the developers are working on a fix either way and that players don't need to run into small issues like this.
We hope this guide was helpful, and you were able to fix the Genshin Impact Launcher Failed to Check for Updates issue. If you have any questions, feel free to ask them in the comments below.