The Great Ace Attorney Chronicles has finally made its way to the west. CAPCOM's title was originally available in Japan, and after the success of Ace Attorney Trilogy on various platforms, we finally have another collection with proper localization. Similar to CAPCOM's other recent releases, the title has made its way to PC as well, via Steam. The port is solid for the most part, but there are a few problems. If you are running into the Great Ace Attorney Chronicles Blurry visuals, UI, or text, here is how you can mitigate that.
The previous trilogy has an Overwhelmingly Positive user score on Steam. We will have to see how this stacks up against that, especially with such high praise from critics.
Fixing the Great Ace Attorney Chronicles Blurry UI issue
The game looks and runs fine on the normal 1080p resolution, but the moment you go up, there are a few issues. Users have complained about the UI, text, and other elements being a bit blurry, or out of place. This wasn't an issue in the previous collection. The fix is rather simple, and you can do so by following the steps below.
Open Steam, and then your library
Right-click on the Great Ace Attorney Chronicles in your library
Here, select Manage, and then Browse local files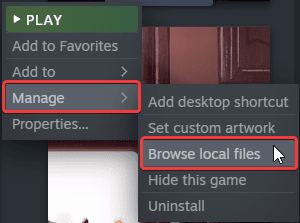 This will take you to the game's installation folder
Here, right-click on the Great Ace Attorney Chronicles executable
Select Properties
Open the Compatibility tab and select Change high DPI settings
Now, here, make sure the Override High DPI scaling checkbox is ticked
Click Ok, and that's it.
Run the game again, and you will notice an improvement in the games' visuals, UI, and especially text. This guide is specifically for players that are gaming at higher resolutions, especially 4K.
We have previously covered blurry visuals in multiple games like Persona 5 Strikers, Guilty Gear Strive, and more.
We hope this guide was helpful and fixed your Great Ace Attorney Chronicles Blurry visuals problem. If you have any questions, feel free to ask those in the comments below.