Halo Infinite is coming out next month, but Microsoft has released the multiplayer component already. This title was one of the most anticipated games of the year, and after the shaky launch of both Call of Duty Vanguard, and Battlefield 2042, it seems Halo is finally back. The launch isn't without its problems though, but there isn't anything major. Actually, Halo Infinite's PC port is amazing, and there are tons of options for players to customize. If you are running into the Halo Infinite Multiplayer Crash at launch issue, here are a few things you can try to fix it.
The title is out on PC via the Xbox App (Windows Store) and through Steam. It is free-to-play, with in-game purchases including a battle pass. We are excited to see what sort of content the developers will continue to add to the title, and what feedback players have to provide.
Fixing the Halo Infinite Multiplayer Crash at launch issue
If you can't seem to get into the game, and are running into a crash, you aren't alone. Multiple users have reported that they can't launch the game at all, which is pretty common for newer PC titles. Usually, there is something missing on the player's end, and our suggestions below can guide you through it.
Verify Game Files (Steam)
If you are on Steam, try verifying the game files. Sometimes files get corrupted during the download or installation process. You can verify the files in Steam by following the steps below.
Open Steam, and navigate to your library
Right-click on Halo Infinite Multiplayer in your library, and click Properties
Now, in the LOCAL FILES tab, select Verify Integrity of local files…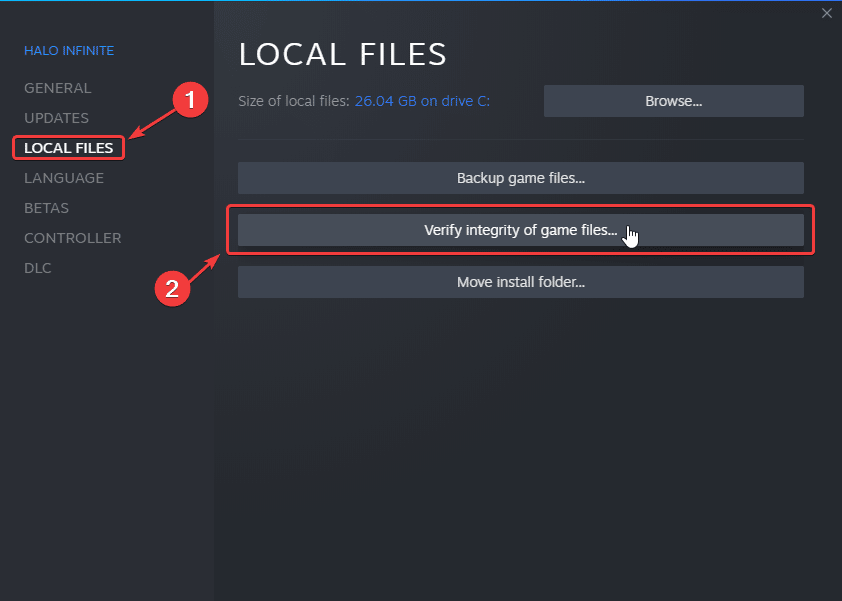 This will scan your files, and download anything missing or corrupted. For most users, this will be enough, and they will be able to launch the game afterward.
Manually update your GPU Drivers
Ensure that you are on the latest drivers of your GPU which add support for Halo Infinite Multiplayer. You can get the latest ones from the links below.
Run the game as an admin
Try running the game as an administrator. This might launch the game and bypass any admin restrictions from Windows.
Open Steam and then your library
Here, right-click on Halo Infinite Multiplayer
Click Manage
Then select Browse local files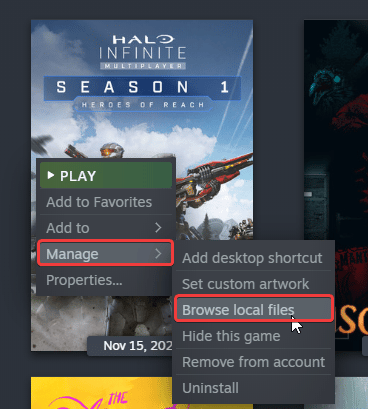 Right-click on FM.exe and select Properties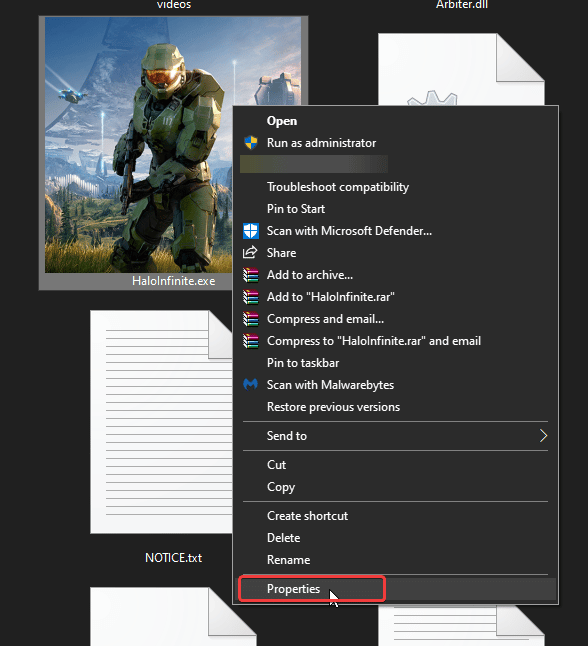 Click the Compatibility tab
Check "Run this program as an administrator"
Update DirectX and Visual C++ Redistributables
Ensure that both DirectX and Visual C++ Redistributables are on the latest version.
Update your Windows
It's always recommended to be on the latest version of Windows when a new title launches. To do this, follow the steps below.
In Windows Search type "Update", and click on Check for Updates
This will take you to the Windows Update section, and you can make sure you are on the latest version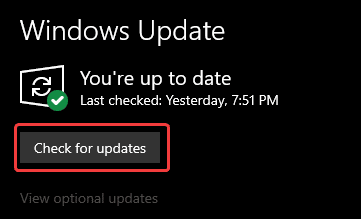 We hope this guide helped fix the Halo Infinite Multiplayer crash at launch issue. Let us know if you have any questions in the comments below.