It Takes Two is the latest game by Josef Fares, from Hazelight Studios. Just like his previous titles, It Takes Two features seamless co-op, and a friend pass system. If you bought the game, you can invite a friend online to play it with you in its entirety. Keep in mind, this is a co-op game, and you can't play it yourself, so make sure you have someone to tag along with. The game is polished for the most part and doesn't have any major bugs either, though some players are facing minor technical issues. If you are constantly running into the It Takes Two crash during gameplay, here are a few things you can try to fix that.
The title has been received positively from both users and critics. It is currently sitting at a Metacritic score of 90, and a Very Positive rating from users on Steam. If you're looking for a solid co-op experience with some excellent art direction, this is the game for you.
Fixing the It Takes Two crash issues
Like we previously mentioned, technical issues aren't that common in this game. It runs fairly well, and for the most part, you will have a smooth experience. Some users have reported crashing issues however, and to fix those, you can try the following.
Verify game files
This is the most common solution, which has worked for most players.
Open Steam, and then navigate to your library
Here, right-click on It Takes Two, and select Properties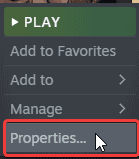 Now, click on the LOCAL FILES tab
Here, click on Verify integrity of game files
This will scan all the game files, and detect any missing or corrupted files. If there is something missing, or corrupted, it will redownload that part. For most users, this was an 11 GB update, that they had to download again.
After the download is complete, simply relaunch the game.
Turn off your VPN software
Another thing you can do is turn off your VPN software. This is because It Takes Two requires a constant internet connection. This could cause problems, and players might not be able to play if the connection is being interrupted by the VPN software.
Update your GPU Drivers
Make sure you that are on the latest versions of your GPU. We have provided the links below for you to detect and download.
It is also recommended that you are on the latest version of Windows as well. PC gamers had quite the week with Yakuza 6 available as well. For anyone running into any stuttering problems, make sure to check our guide on it.
We hope this guide was helpful. If you have any questions, feel free to ask them in the comments below.