Kaiju Wars is a stylish 2D turn-based strategy game from Foolish Mortal Games, and Michael Long. The title features tons of giant monsters that are trying to take over Floatio city, and it's your job to throw everything in your arsenal at them. Kaiju Wars is a bit similar to Into the Breach, but adds more features, and a wider map. There are some technical issues though, but that is to be expected as the game just came out. If you are running into the Kaiju Wars crash during the loading problem, here is how you can fix that.
Fixing the Kaiju Wars crash during loading issue
Some users on Steam forums have reported that they are running into a crash during the game's loading screen. The developers are aware of this issue and have recommended the following solution.
Switch to OpenGL
If you are on an older GPU, there is a chance that it might not work well with DirectX. To fix this, you can switch to the OpenGL API.
Open Steam, and navigate to your library
Here, click on the Play button when you open Kaiju Wars tab.
Now, you will be prompted with two options. These are DirectX and OpenGL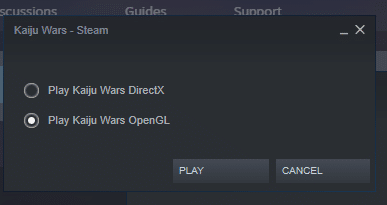 Select OpenGL, and it will run the game in that API
Update DirectX and Visual C++ Redistributables
Ensure that both DirectX and Visual C++ Redistributables are on the latest version.
Verify Game files
If the solutions above didn't work, you can also try validating your game files. At times, during the download, or installation process, certain files get corrupted. To fix that, you can easily scan your local files in Steam.
Open Steam, and navigate to your library
Right-click on Kaiju Wars in your library and click Properties

Now, in the LOCAL FILES tab, select Verify Integrity of local files…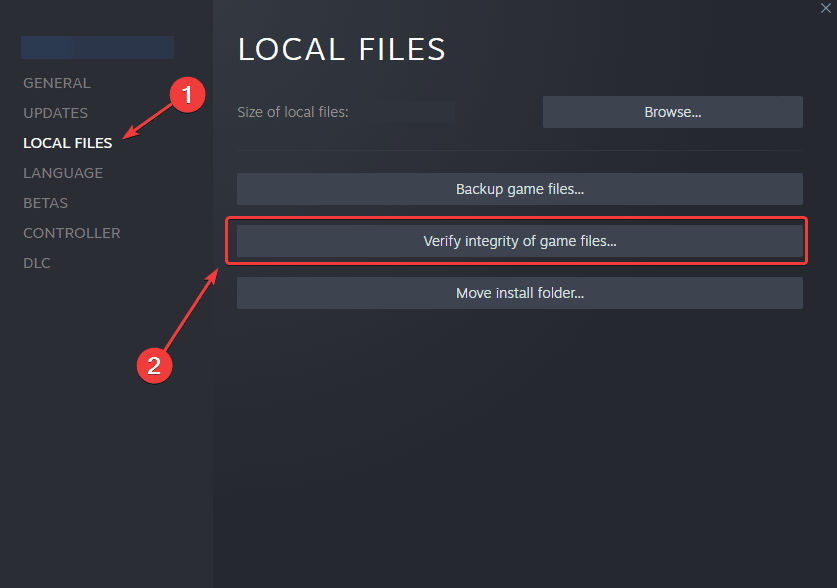 So far, the reviews for the title are positive, and the developers are pretty active in the forums. If none of the suggestions above helped, you can contact them here.
We hope this guide helped fix the Kaiju Wars crash during loading issue. Let us know if you have any questions in the comments below.