The Medium is a phycological horror game from Bloober Team and is now available on multiple platforms. This is one of the first next-gen titles of 2021, and one of the most demanding titles of the year, so far. Players with high-end systems are having a hard time getting smooth performance, and there are some technical problems as well. Multiple users have reported The Medium no sound bug on forums, and here is how you can fix that.
The developers are closely monitoring the forums, and participating in community discussions. Hopefully, with upcoming patches, we will see some improvement, both in performance and bugs. For now, NVIDIA users can make use of DLSS and get a decent boost in performance as well.
Fixing The Medium No Sound Bug
Some users have reported a drop in audio while playing the game. This either happens during gameplay or even when the game is launched. This is especially annoying when even restarting the game doesn't fix it. The solution is pretty straightforward and was posted by a steam forums user. To fix this, follow the steps below.
First, launch the game, and load your saved file
Now, if you are running into the sound bug, go back to the Main Menu
Open Settings, and then the Audio tab
Switch the value of Audio Profile, from the current one you are using to anything else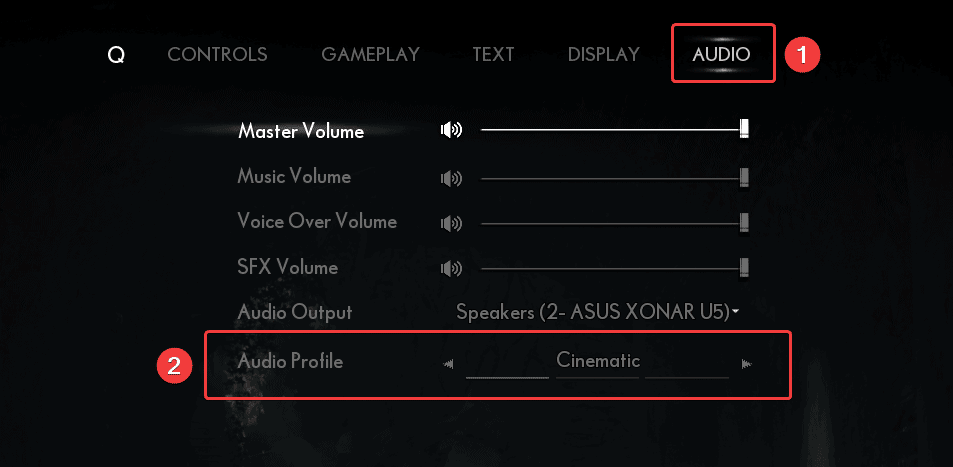 Apply the settings, and head back to the Main Menu
Now, you can resume your save file again, and the sound bug should've gone away
Every time the sound bug appears again, simply follow the steps again and change the value of Audio Profile. We hope this bug is patched soon, as constantly having to change the value and pausing the game can really kill the immersion. The Medium is currently available on Xbox Series S|X and PC via Epic Games Store, Steam, and GOG. Xbox Game Pass users can play the title with their subscription on both PC and console as well.
We hope this guide was helpful. If you have any questions, feel free to ask them in the comments below.