Bloober Team has finally released their latest psychological horror title, The Medium. The game features next-gen visuals, ray-tracing, and a unique dual-reality gameplay system. The title is currently available on PC, Xbox Series S, and Series X. It is also part of Xbox Game Pass, and subscribers can get access to it now. The game has, however, launched with some technical problems. If you are running into an issue where The Medium RTX option is greyed out, here is how you can fix it.
Apart from RTX issues, players are running into performance issues, and the HDR on the PC isn't working as intended. The developers are aware of this and are working to fix whatever the players are facing. There is also a lack of ultrawide support, which is pretty disappointing.
Fixing The Medium RTX Option greyed out issue
The Medium features ray-tracing through NVIDIA's TRX. This is a fairly demanding feature and can impact your performance greatly. However, combined with DLSS, it can give pretty amazing results, both in visuals and performance. Some players can't seem to access the setting, however, as it has been greyed out. This is because the game doesn't launch in the DirectX 12 mode when you run it from the Desktop Shortcut. To launch the game in DirectX 12 mode, you can follow the steps below.
Steam
Instead of launching the game directly using the shortcut, open Steam
Here, open your Steam library, and find The Medium
Press the PLAY button shown here, and it will give you the option to run in either mode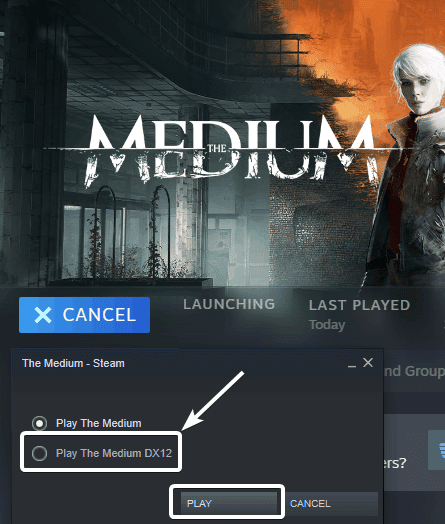 Check the DX12 mode, and start the game
GOG
For the GOG version, open GOG Galaxy
Select The Medium, and then the Customization button
After this, select Manage Installation and then lastly, the Configure option, as shown below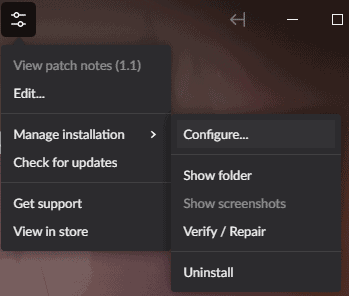 Here, you want to enable the Launch Parameters
Click on Duplicate
Now, don't change "File 2", but instead add arguments you want to run your game with, which in the case is the -dx12
Change the label to anything, like The Medium – DX12
The steps above will ensure that the game runs in DX12 mode, and you will be able to see the RTX option now, under the anti-aliasing settings.
Additionally, you can add a launch parameter to the executable itself as well. For that, follow the steps below.
Head over to where the game is installed
Right-click on the executable, and click Properties
From here, you want to open the Shortcut tab, and in the Target, add -dx12 at the end, as shown below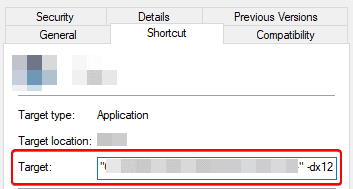 We hope this guide was helpful. If you have any questions, feel free to ask them in the comments below.