NieR Replicant ver.1.22474487139… is a remaster of the original title that came out in Japan, back in 2010. This version features upgraded visuals and additional content that wasn't available in the original. Players can purchase the game on a variety of platforms including PC. Sadly, just like Nier Automata, the port is nothing to write home about. The graphical options are barebones, and it's disappointing to see the state of the game on PC. If you want to fix the Nier Replicant FPS issue where the animations are sped up, here is how you can do that.
Nier Automata still hasn't received substantial updates on the PC version, 4 years after release. It's sad to see Square Enix struggle with these ports, especially when other Japanese developers have been releasing excellent ports in the past few years.
Fixing the Nier Replicant FPS issue involving animation speed
For some reason, every time the game's framerate goes above 60 FPS, you will notice how certain animations will speed up too. This is because the game's framerate is tied to the animations. It's absolutely bizarre that a PC port in 2021 is suffering from an oversight such as this. Keep in mind that the game automatically applies a v-sync relative to your monitor's refresh rate. This means that users with a monitor with a higher refresh rate than 60, might run into issues.
Sadly, the only way to fix that is by limiting the framerate on the PC to 60 FPS. Now, you can do this using the NVIDIA and AMD control panel, and that should work fine, for the most part, however, we recommend using RivaTuner anyway since it gives the best results when it comes to frame times.
Set framerate limit using Rivatuner
First, you want to head over to the following Guru3D link, scroll down and download the latest version of RivaTuner
Install Rivatuner Statistics Server
After it's been installed simply launch Rivatuner Statistics Server
It will show up in the taskbar, as shown below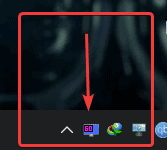 Head over to where the game is installed
If you are unaware of the Nier Replicant's executable location, open Steam
Right-click on Nier Replicant in your library, and then Manage, and finally Browse local files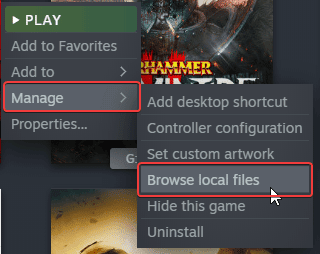 This will take you to the location
Open RivaTuner from the taskbar
Click on the Add button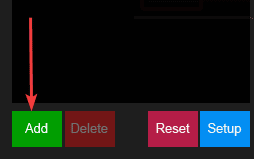 Select the NieR Replicant ver.1.22474487139.exe, and it will show up in the list
Now, on the right, set the value of Framerate limit to 60
Minimize Rivatuner, and then turn on "Show On-Screen Display" to show in-game FPS while you are playing Nier Replicant
After following the steps above, the game will be locked at 60 FPS. You will need to keep RivaTuner on though, but it's lightweight and runs in the background anyway. RivaTuner can also help in fixing Yakuza 6's stuttering issues, and we wrote a guide for that as well.
We hope this guide was helpful, and you were able to fix the Nier Replicant FPS issue. If you have any questions, feel free to ask them in the comments below.