Outriders is the latest third-person shooter from People Can Fly, and Square Enix. Unlike Marvel's Avengers, Outsiders is doing far better in the online co-op genre. It crossed the 100k concurrent player count on the day of launch and managed to retain its position as one of the best-selling games on Steam for days. This highly successful launch lead to a lot of server issues, and players couldn't get into the game, at all. Apart from that, there are some technical problems as well. If you are on the PC version and want to fix the Outriders blurry visuals, here is how you can do that.
The user reviews are currently at Mixed on Steam, and that is due to the technical issues we mentioned above. Players are definitely enjoying the game itself, but server issues aren't helpful and need fixing. The developers are hard at work to fix these, and we hope that it runs smoothly soon.
Fixing the Outriders Blurry Visuals
Multiple users on Steam forums and Reddit have complained that the game has blurry visuals. There are a few workarounds for this, and we'll be going over each for you to try out.
Disable in-game framerate limit
The first thing you can do is remove the framerate cap. To do this, follow the steps below.
Open the Settings, and then click on Display
Here, set the value of Enable FPS Limit to Off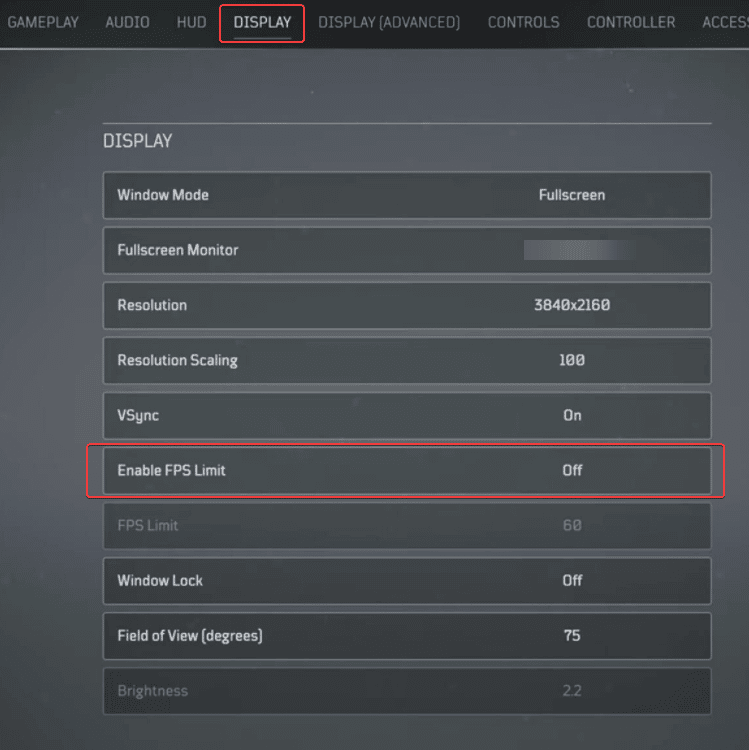 Disable Vsync
For some reason, turning off Vsync can potentially fix the visuals as well. There seems to be some dynamic rendering attached to both the frame limiter, and vsync setting. Follow the same steps as above, and set the value of Vsync to Off.
Delete the Madness folder and verify files
If the first method didn't work for you, try the following. This is for players that had previously installed the demo as well.
Open Windows Run by either searching for it in the Windows Search bar or simply pressing Windows + R keys together
After that, enter the following address in Windows Run. As shown below.
%LOCALAPPDATA%
Here, delete the folder called Madness. This will delete all the configuration files that came with the demo as well.
Now, open Steam, and navigate to your library
Here, right-click on Outriders, and select Properties

Now, in the LOCAL FILES tab, click on Verify integrity of game files. This will download any missing or corrupted files that didn't properly pass over after the demo itself.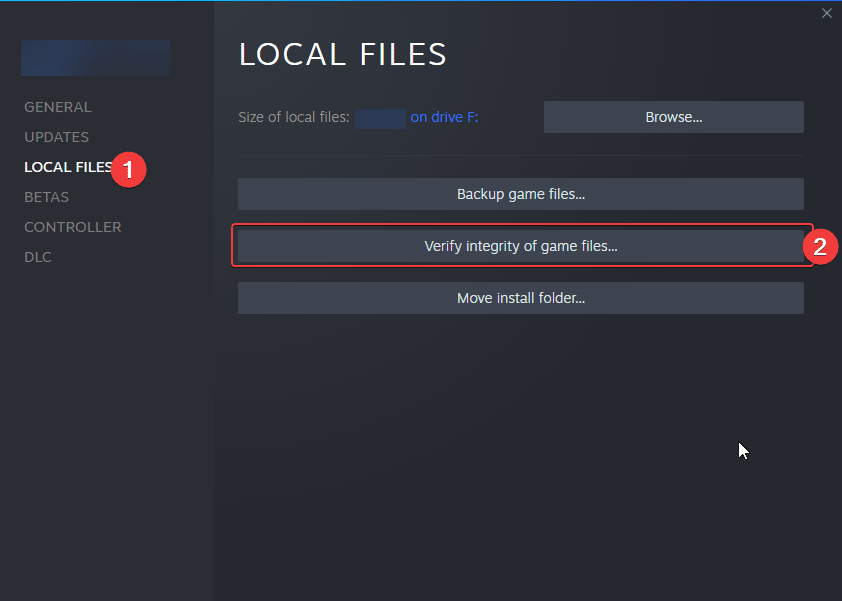 After you are done with this, relaunch the game.
Update your GPU Drivers
Make sure you that are on the latest versions of your GPU. We have provided the links below for you to detect and download.
Additionally, we recommend disabling the mouse smoothing in this game to get a far more responsive experience.
We hope this guide fixed your Outriders blurry visuals! If you have any questions, feel free to ask them in the comments below.