Persona 4 Arena Ultimax is a fighting game from ATLUS and Arc System Works that originally came out on the PS3 and Xbox 360 back in 2012. The title is one of the many spin-offs of Persona 4 and features the excellent gameplay you'd expect from Arc System Works. Now, the title has been re-released on multiple platforms including PC. The port isn't the best though, as multiple users have posted issues online, and the game is in need of a few patches. If you are running into Persona 4 Arena Ultimax Controller issues where it doesn't detect your Dualsense controller, here is how you can fix that.
Currently, the game has Very Positive reviews on Steam despite some technical issues. It's also being played by thousands of players, further showing the interest in ATLUS titles on Steam. Persona 4 Golden was a massive success on Steam, as well as Persona 5 Strikers.
Fixing the Persona 4 Arena Ultimax Controller issues
A few users on Steam forums have complained about the game not picking up Dualsense (PS5) controllers. This has been a trend in many recent releases that lack proper support from developers. Thankfully, this is where Steam input comes in, and you can fix this issue by following the steps below.
Open Steam, and then your library
Here, right-click on Persona 4 Arena Ultimax
Select Properties

Here, click on the CONTROLLER section
Under override, select Enable Steam Input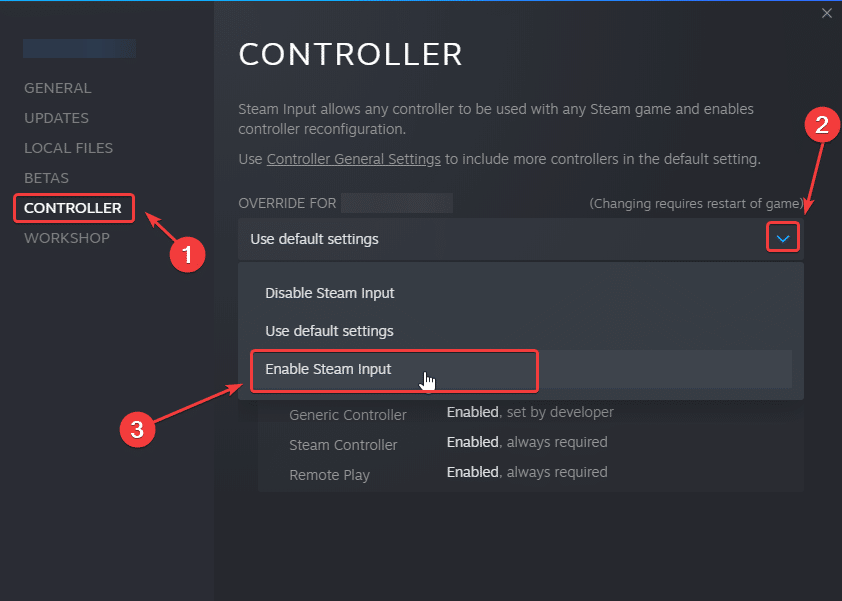 After you are done with these steps, relaunch the game. This should fix the issue you're having, and your controller should be detected as it normally would. Steam Input is pretty useful and can fix various controller issues. There are some occasional issues, but user profiles come in handy in those rare instances.
An additional step you can do is to ensure that Steam is picking up your Dualsense as well. To check this, open Controller Settings from Steam > Settings > General Controller Settings. Your connected controller will show up in the list below, so make sure the Configuration Support for it is checked.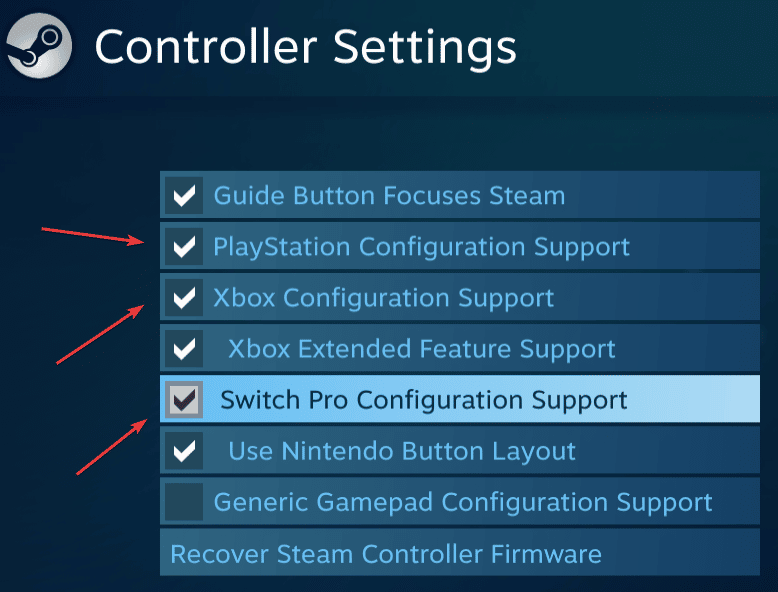 Hopefully, a future patch will address this issue, so Steam users don't have to go through this.
We hope this guide was helpful, and you were able to fix the Persona 4 Arena Ultimax Controller issues on PC. If you have any questions, feel free to ask them in the comments below.