Phasmophobia is a cooperative horror game from the indie developer, Kinectic Games. Despite multiple big hitters in 2020, Phasmophobia stuck out as an unconventional multiplayer game that managed to combine fairly unique gameplay elements with tons of scares. Since it is an early access title at the moment, there are some bugs and problems. If you are facing the Phasmophobia Ouija board voice recognition problem, here is how you can fix it.
According to Steam Charts, the game has an all-time peak player count of 112K, which is massive for an indie game, especially one in the horror genre.
Fixing the Phasmophobia Ouija Board Voice Recognition Issue
The Ouija board in the game is one of the more unique mechanics that allow players to use their voice to communicate with a Ghost at the cost of sanity. Players can ask various questions, and the game uses voice recognition to input those.
Some users have reported that they simply can't get the game to recognize what they're saying. Here are a few things you can try to fix this.
Alt+Tab out of Phasmophobia
This fix has worked for a majority of users, and you should try it first.
Simply press the Alt and Tab keys together to switch to the desktop
Now, instead of pressing Alt and Tab again to re-open the game, click the Phasmophobia icon in the Windows Taskbar instead
After this, hold B, to talk once, and the problem should be fixed
Verify Phasmophobia files through Steam
Open your Steam library and locate Phasmophobia
Here, right-click on it, and select Properties

Now, click the LOCAL FILES tab
After this, click the VERIFTY INTEGRITY OF GAME FILES
This will initiate a verification process of your game files, and update/fix any corrupted files.
Set the correct Microphone to default
Sometimes Windows can change the default microphone to a different sound device. To revert it back to the one you are using, follow the steps below.
Open Sound Settings by searching for Sound in the Windows Search bar
Here, click on the Sound Control Panel in the right under Related Settings
Open the Recording tab, and right-click on the Mic you want to use
Tick "Set as Default Communication Device"
This is demonstrated in the gif below.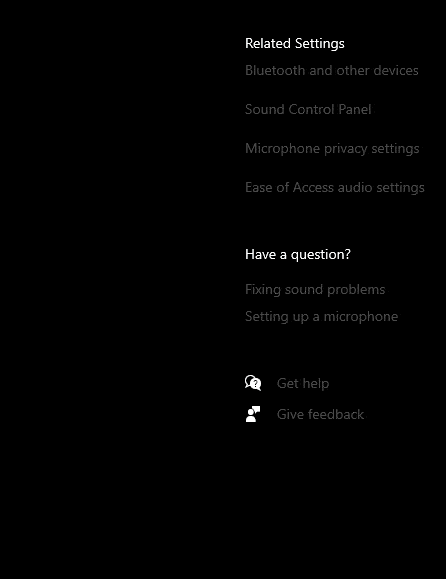 Apart from this, you can try out the following tips as well.
Make sure your sound drivers are updated for your respective motherboard
If an anti-virus is interfering with Phasmophobia, please add the game to the exception folder
Nahimic+ can interfere with the game's sound, and it is recommended to uninstall that
We hope this guide was helpful. If you have any questions, feel free to ask them in the comments below.