Psychonauts 2 is a sequel to the highly acclaimed platformer that came out back in 2005. The sequel was in development for the past 6 years or so and is now finally available on PC, and consoles. The game is developed on Unreal Engine 4 and runs very well for the most part. There are some technical issues, but those are to be expected at launch. If you are running into the Psychonauts 2 LowLevelFatalError, here is how you can fix that.
The game got extremely positive reviews from various sites and is currently sitting at a Metacritic score of 87%. A lot of them have called it Double Fine's best work yet, and it's already in GOTY conversations. The game is also available on Xbox Game Pass, and available on multiple PC platforms including Steam and GOG.
Fixing Psychonauts 2 LowLevelFatalError
A few users have been running into the LowLevelFatalError while trying to play the game. This is common in Unreal Engine 4 titles, and there are a few things you can try to fix it.
Launch the game in DirectX 11 Mode (Steam)
This has been suggested by the developers on Steam, and to do this, follow the steps below.
Open Steam, and navigate to your library
Right-click on Psychonauts 2, and select Properties
Now, in the GENERAL tab, enter the following command under LAUNCH OPTIONS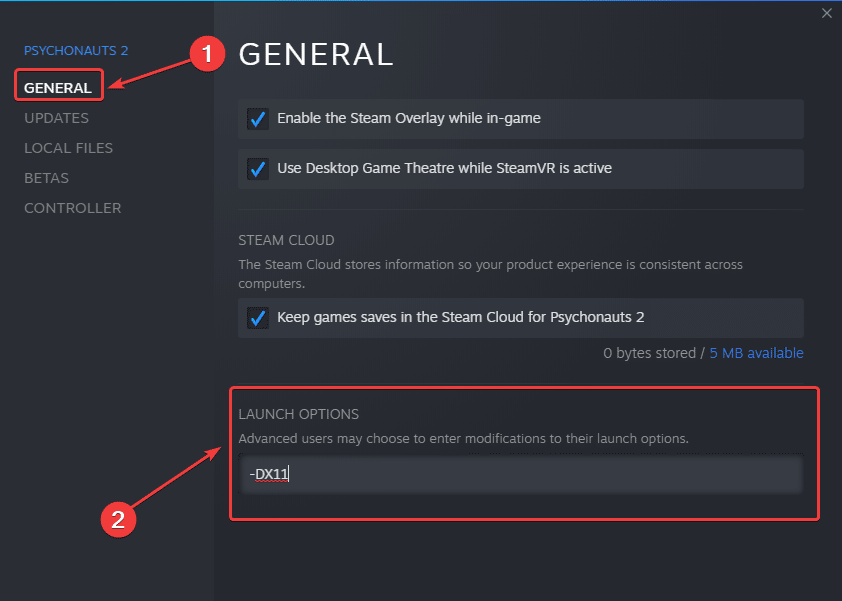 Launch the game again, and see if that made any difference
Verify game files
There is also a chance that some files may have been corrupted during or installation. To fix that, follow the steps from the previous methods, and open the LOCAL FILES tab instead. Here, click on Verify integrity of game files.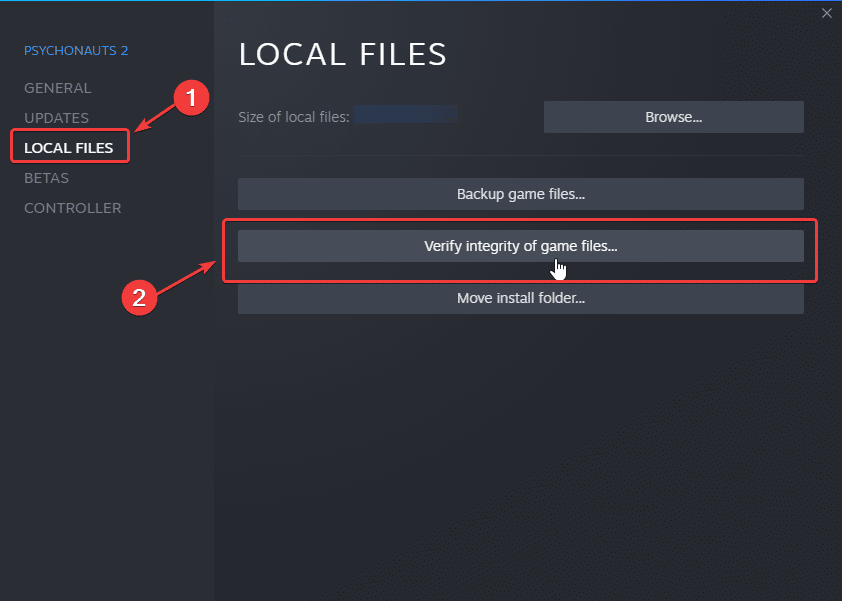 Update your GPU Drivers
If the methods above didn't work for you, you can always try updating your GPU drivers.
You can get the latest ones from the links below.
Make sure to restart your PC, after you have updated your GPU drivers.
We hope this guide helped fix your Psychonauts 2 LowLevelFatalError issue. Let us know if you have any questions in the comments below.