The Quarry is a narrative horror title from Supermassive Games, and 2K Games. The title is out now on a variety of platforms including PC through Steam and Epic Games Store. Like previous Supermassive Games, despite the decent performance, ultrawide support isn't perfect. If you want to fix The Quarry Ultrawide Issue with black bars, here is how you can fix that.
We have plenty of trophy guides up for The Quarry as well, so make sure to check those out as well.
Fixing The Quarry Ultrawide Issue
The Quarry has black bars when players run the title at an ultrawide resolution. This is incredibly distracting at that resolution and can get in the way of immersion. To fix this problem, we have Rose from the widescreen community to thank again. If you have followed our previous ultrawide guides, you will have seen that name pop up before. They have released a patch that fixes this, and here is how you can install it.
Head over to the following Github link
Scroll down a bit, and download the latest zip of the patch under Assets by clicking. As of writing, it is version 1.2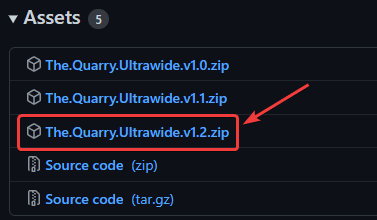 This will download the zip file which you need to extract using Winrar or 7zip
After this, launch the game
Now, run The Quarry Ultrawide v1.2.exe which you just extracted (Run as administrator if facing any access issues)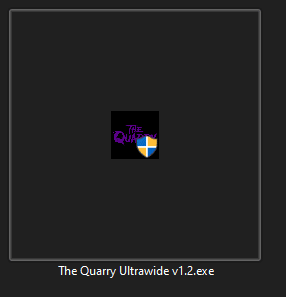 Press F9 to enable the patch
That is all you need to do, and the game will run properly in ultrawide resolution without black bars. Make sure to keep visiting the Github link for more updates. If you want to disable the patch, just press F9 again to disable it.
Check out the patch in action in the screenshot provided by the author below.


All credits for the fix to go Rose, and you can consider supporting them at Patreon or BuyMeCoffee.
Check out our other ultrawide guides for recent releases like Tunic, Dying Light 2, and God of War.
We hope this guide was helpful, and that you were able to fix The Quarry Ultrawide issue on PC. Let us know if you have any questions in the comments below.