Ratchet and Clank: Rift Apart is out now on PC and runs very well on a variety of systems. There are minor technical issues here and there, but nothing a few patches can't fix. Like with any modern PC release, some users can face problems with their inputs. If you are running into the Ratchet and Clank Rift Apart controller issues on your PC, here is how you can fix those.
Fixing the Ratchet and Clank Rift Apart Controller Issues on PC
Ratchet and Clank Rift Apart officially supports a wide variety of controllers, including both Xbox and PlayStation controllers. I have personally tested an Xbox Series controller, as well as the DualShock 4 to make sure everything is in order. However, since the game has native profiles, you can run into problems with Steam Input, which you need to disable for this.
Disable Steam Input
Open Steam and navigate to your library
Right-click on Ratchet and Clank: Rift Apart in your library
Click Properties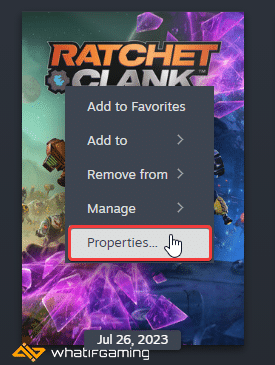 Now, select CONTROLLER at the left
Click the dropdown icon next to Override for Ratchet and Clank: Rift Apart
Set it to "Disable Steam Input"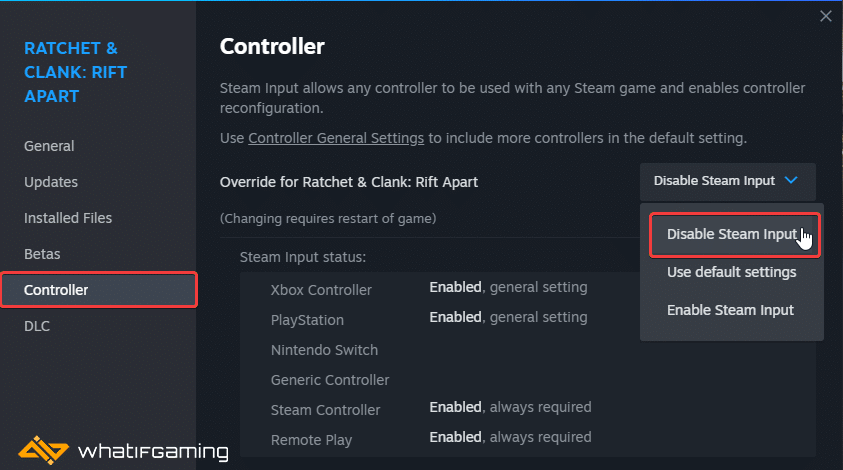 Here is the list of the officially supported controllers according to Insomniac and Nixxes.
DualSense (PlayStation 5)
DualSense Edge (PlayStation 5)
DualShock 4 (PlayStation 4)
Xbox One
Xbox 360
XInput compatible controllers
Steam Deck
PSA for DualShock 4 and Dualsense Users
If you are using a PlayStation controller, and want the game's native profiles to load, make sure to use a wired connection. This is also necessary if you want to make use of Dualsense's adaptive triggers and haptic feedback.
Check Detected Controllers (Steam)
Make sure your controllers are actually showing up in Steam too.
Click on Steam at the top left corner of the client, and select Settings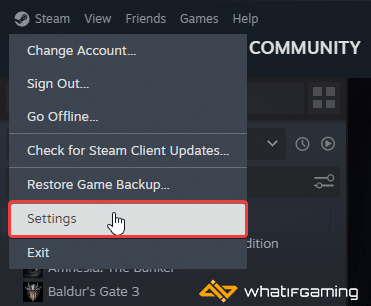 Now, click on Controller in the list at the left
Your connected controllers will show up under "Controller" as shown below.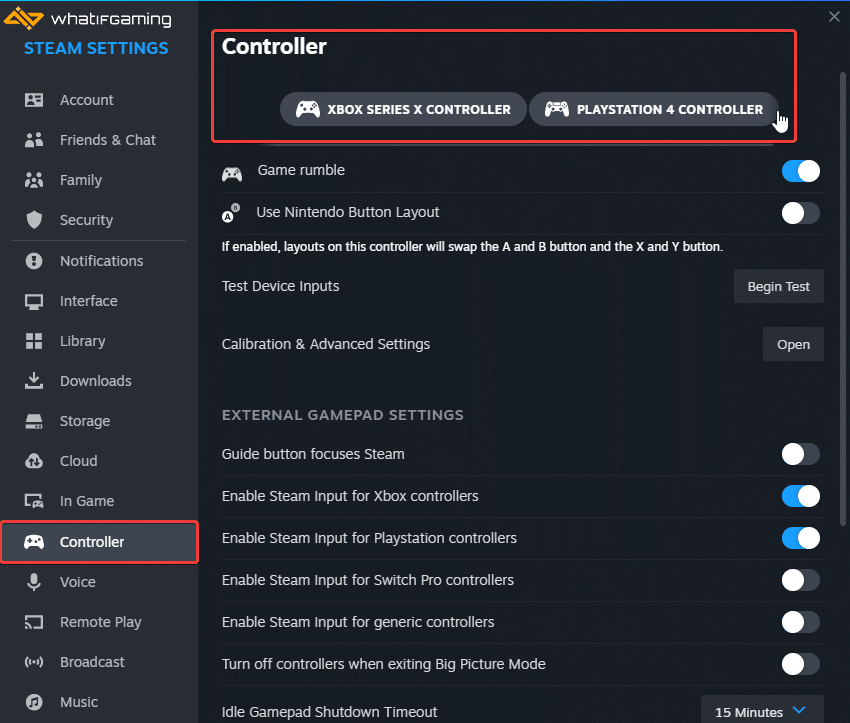 Only Plug-In One Controller at a Time
Make sure to connect only a single controller at a time to avoid any potential conflicts with other controllers or inputs like steering wheels or HOTAS sticks.
Additionally, if you are running into any crashing issues, make sure to check out my handy guide to address those.
We hope this guide helped fix the Ratchet and Clank Rift Apart controller issues on the PC. Let us know if you have any questions in the comments below.