Road 96 is an adventure game with procedurally generated road trips developed and published by Digixart. The game takes you through very different trip everytime, featuring different characters, locations, and situations. It's one of the most unique indie titles of the year, and is reviewing very well too. Some users have been running into technical issues though, on PC. If you are running into the Road 96 crash at launch issue, here are a few things you can try to fix that.
The game has Very Positive reviews from users on Steam, and many are praising the depth of the encounters. It's always interesting to see how developers can use procedural generation for unique gameplay aspects.
Fixing the Road 96 crash at launch issue
Road 96 is working fine for most users, and performance is solid too, because of reasonabale requirements. However, for some users, the game crashes at launch, or after the initial logos.
Reinstall the game (Beta testers)
If you were a beta tester for the game at any point, it's a good idea to reinstall the game fully. Simply uninstall the game from Steam, and reinstall it. This will ensure that all the files are updated, and you aren't accesssing the beta branch anymore.
Verify game files
To ensure all the game files aren't corrupted or missing, you can verify your files as well. To do this, follow the steps below.
Right-click on Road 96 in your library, and click Properties
Now, in the LOCAL FILES tab, select Verify Integrity of local files…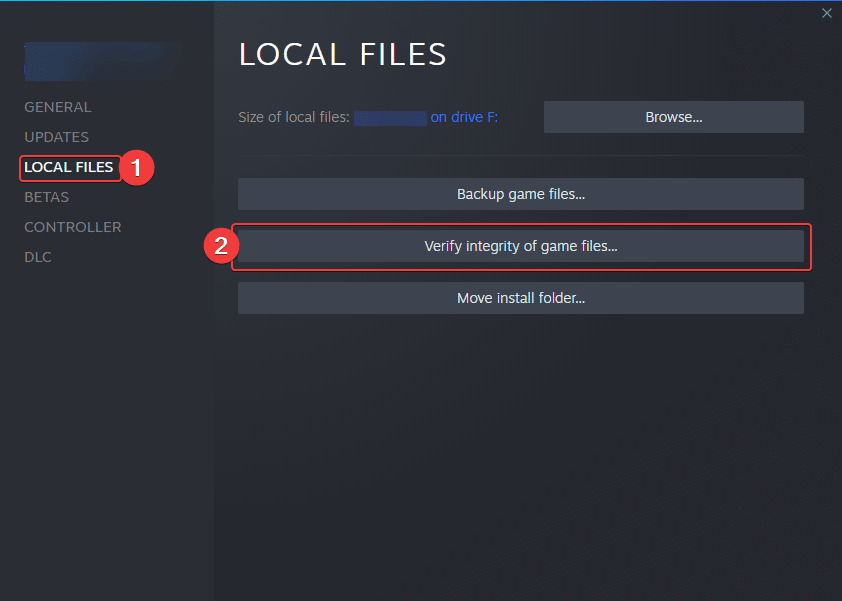 Disable Cloud Steam for this title
Another thing that seems to have worked for a few users is disabling cloud steam. Do this by following the steps below.
Right-click on Road 96 in Steam library
Select Properties
In the GENERAL tab, uncheck Keep Game Saves in the Steam Cloud, under Steam Cloud
Launch the game again, and see if that helps
Manually update your GPU Drivers
If the methods above didn't work for you, you can always try updating your GPU drivers.
You can get the latest ones from the links below.
We hope this guide helped fix your Road 96 crash at launch issue. Let us know if you have any questions in the comments below.