Samurai Warriors 5 is the latest entry in the Musou series from KOEI TECMO Games. It is available on multiple platforms including PC via Steam. As we have come to expect from KOEI TECMO, the quality of ports can vary from anything to extremely basic, or decent like Nioh 2. Samurai Warriors 5 gets the job done for the most part, but it isn't perfect. Players running into the Samurai Warriors 5 fullscreen issue on multi-monitor setups can try the following fix.
Steam users seem to be happy with the title, as it has Very Positive reviews. It also has a demo that players interested in the game can try out. It also has positive reviews from critics, with a Metacritic score of 76%.
Fixing the Samurai Warriors 5 Fullscreen Issue
If you have a multi-monitor setup, you may be running into issues with how the game shows up. If you have the fullscreen option enabled, Samurai Warriors will show up on the second screen. This is a problem because most users want the game to show up on the first screen. To fix this, Steam users have found a solution.
First, disable your second monitor
Launch Samurai Warriors 5 and select the Fullscreen Option
It will automatically show up on your first screen
Now, shut down the game, and turn your second monitor back again
Now that both monitors are on, launch the game again
It will now show up on the first screen, as intended. This is a simple fix, for an annoying issue. We hope that the developers patch it in any way, where it defaults the game to the first screen if a user has a multi-monitor setup.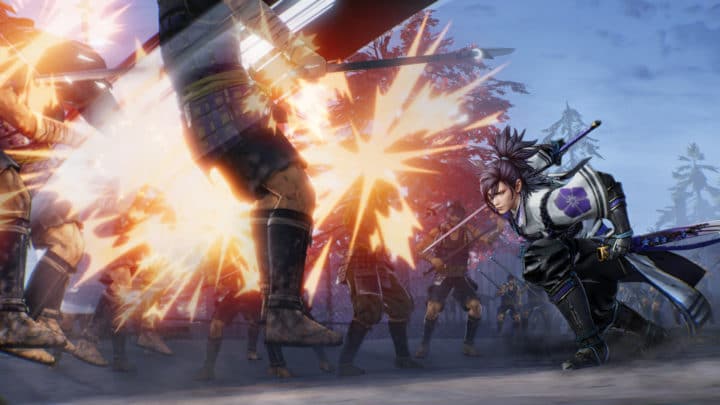 Multi-monitor and ultrawide setups have become very common, and we hope more developers support these properly. If you have an ultrawide setup, make sure to check out our guides for games like Scarlet Nexus, Monster Hunter Stories 2, and more.
We hope this guide was helpful and fixed your Samurai Warriors 5 fullscreen problem. If you have any questions, feel free to ask those in the comments below.