Scarlet Nexus is an action RPG developed and published by Bandai Namco Entertainment. It is a brand new IP from the publisher, that is also getting an anime series as well. The title is out now on multiple platforms including PC via Steam. The reception has been positive from critics so far, but there are some technical issues on PC. If you are running into the Scarlet Nexus Failed to load system data error, here is how you can fix that.
Even though the game got great reviews from critics, it's currently has a Mixed rating on Steam. This is mostly due to some issues with keyboard and mouse mapping as far as we can tell. It also doesn't have ultrawide, or multi-monitor support, something we hope the widescreen gaming community will be able to find a solution for.
Fixing the Scarlet Nexus Failed to load system data error
Some users on Steam are running into this error, and the developers have taken notice of it as well.
Here is the translation
"[Notice regarding Steam version] We have confirmed the phenomenon that the game cannot be started when non-alphanumeric characters are used in the Windows user name. We apologize for any inconvenience caused to the target customers as we are currently investigating, but we will inform you as soon as the details become available."
Basically, if your Windows username has any non-English characters, the game will keep giving this error. For now, you can create an extra Windows User, and run the game through that. To do this, follow the steps below.
Search for Accounts in Windows Search, and click on "Manage your account"

Now, click on Family and Other Users in the left
Here, under Other Users, click on "Add someone to this PC"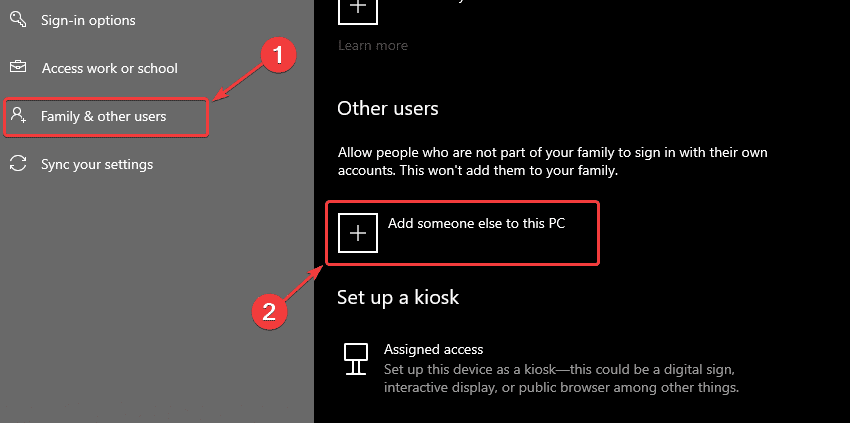 Follow along with the user creation process, and make sure to name it with English characters. Now, play the game using this second account, and it should run fine. Make sure to check out other guides as well, for more recent releases.
We hope this guide was helpful. If you have any questions, feel free to ask them in the comments below.