2023 is an absolute juggernaut of a year for RPGs, and Sea of Stars is one of the best releases yet. It looks gorgeous, and the PC version runs on practically anything, but there are a few settings missing. If you want to fix the different Sea of Stars ultrawide issues, here is how you can do that.
Fixing the Sea of Stars Ultrawide Issues
Sea of Stars doesn't have ultrawide support, which is a shame because the gorgeous artwork looks fantastic on wider displays. Thankfully, p1xel8ted has released a patch that addresses the lack of support. Here is how you can install this patch.
Head over to the following GitHub link
Scroll down a bit, and download the latest zip of the patch (21.5 MB) under Assets by clicking. As of writing, it is version 0.1.7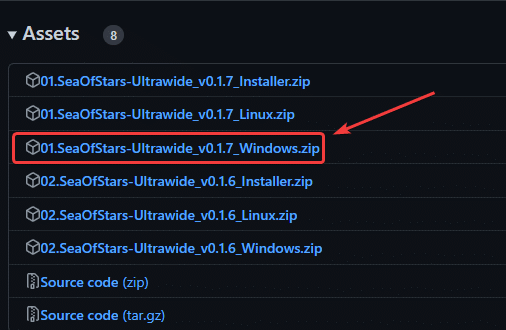 Extract the zip file into the game's directory
steamapps\common\SeaOfStars
Make sure that the zip contents are alongside the game executable, and not in a subfolder
Launch the game, and avoid using the executable directly
Keep in mind that you need the .NET runtime version 6 for this to work.
Credits and Support
All credits for the fix go to p1xel8ted, and you can consider supporting them at ko-fi.
Check out our other ultrawide guides for recent releases like Starfield, Blasphemous 2, and Remnant 2.
We hope this guide was helpful and that you were able to fix the Sea of Stars ultrawide issues on your PC. Let us know if you have any questions in the comments below.