Shadow Man Remastered is a revival of the cult classic that originally came out back in 1999. The remastered version adds new levels, audio, gameplay improvements, and graphics upgrade. The developers went out of their way to even add new enemies, more weapons, and achievements. For the most part, fans of the original will notice considerable improvement overall. This is a remaster after all, and the number of additions is still plentiful. Sadly, there are some technical issues, as one would expect, which are mostly related to combability. If you are running into the Shadow Man Remastered crash at launch issue, here is how you can fix that.
The remaster is available on multiple storefronts including Steam, GOG, and even Epic Games Store. The console version, which is coming out on the PS4, Xbox One, and Nintendo Switch, still have some time. Nightdive Studios are responsible for reviving a bunch of older series including System Shock, Turok, and now Shadow Man.
Fixing the Shadow Man Remastered crash at launch issue
A few users on Steam forums have complained about a crash at launch. This could be related to a number of things, but the most common issue is because of the Windows user name, and the characters used in it.
Create a second account in Windows
If you have any non ASCII characters in your Windows user name, then that is probably interfering with the game. These often include special symbols too, which for whatever reason doesn't register with the game to launch it properly.
Now, you can change the username of your account, but that doesn't change the folder names in the Windows drive. Instead of going through the lengthy, and risk process of changing that name as well, it's recommended you simply create a second user for Windows.
To do this, follow the steps below.
In Windows Search type "Add, edit, or remove other users"
Click on the result
Here, under Other Users, click on Add someone to this PC

Create a new account, or add any previously available credentials
Sign-in to Windows with the second account, and re-launch the game
Update your GPU Drivers
Make sure that you are on the latest versions of your GPU. You can get the latest downloads from the following links.
Verify Game Files
Finally, if the solutions above didn't work, you can try verifying the integrity of your game files, which will most likely fix the Shadow Man remastered crash at launch. To do this, follow the steps below.
Open Steam, and then navigate to your library
Here, right-click on It Takes Two, and select Properties
Now, click on the LOCAL FILES tab
Here, click on Verify integrity of game files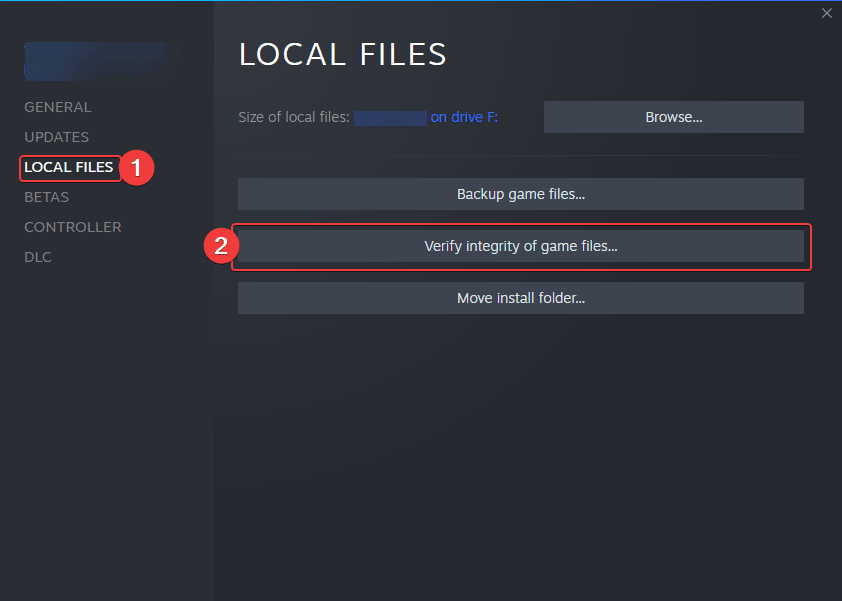 After you are done verifying the game, Steam will download any missing or corrupted files. Re-launch the game after it is done downloading.
If you're a PC gamer and play Outriders, make sure you read our helpful guides on it, like turning off mouse smoothing or fixing blurry visuals.
We hope this guide fixed the Shadow Man remastered crash at launch issue! If you have any questions, feel free to ask them in the comments below.