Shadow Warrior 3 is the latest entry in the iconic first-person shooter series from Flying Wild Hog and Devolver Digital. It's part of the reboot trilogy from the developers and takes Lo Wang on his quest to take down a massive dragon. If you are interested in reading our thoughts about the game, make sure to check our Shadow Warrior 3 review. Based on our experience, performance has been excellent, and getting a smooth experience with 60 FPS isn't that difficult. There are some bugs here and there as we mentioned in our review, but nothing game-breaking. However, if you are running into the Shadow Warrior 3 Crash at launch issue, here are a few things you can try to fix that.
The title is now out on PC through Steam and GOG. It is also available on multiple consoles including current and next-gen PlayStation, and Xbox consoles. It is also available on the PlayStation Now service, so if you're subscribed to that, you can start playing now.
Fixing the Shadow Warrior 3 Crash at launch issue
As we already mentioned, Shadow Warrior 3 runs very well, and we managed to finish it without any major problems. However, game launches aren't always smooth, and running into a crash, especially at launch can be annoying.
Verify Game Files
First, it's possible that during the download or installation process, the game files got corrupted. This is normal and happens a lot of times. Thankfully, you can verify your game files through Steam.
Open Steam, and navigate to your library
Right-click on Shadow Warrior 3 in your library and click Properties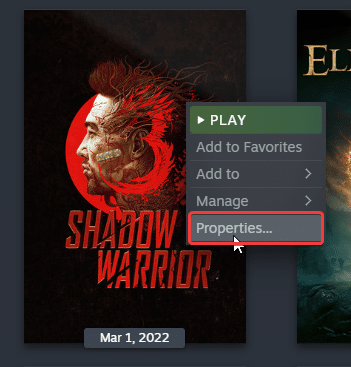 Now, in the LOCAL FILES tab, select Verify Integrity of local files…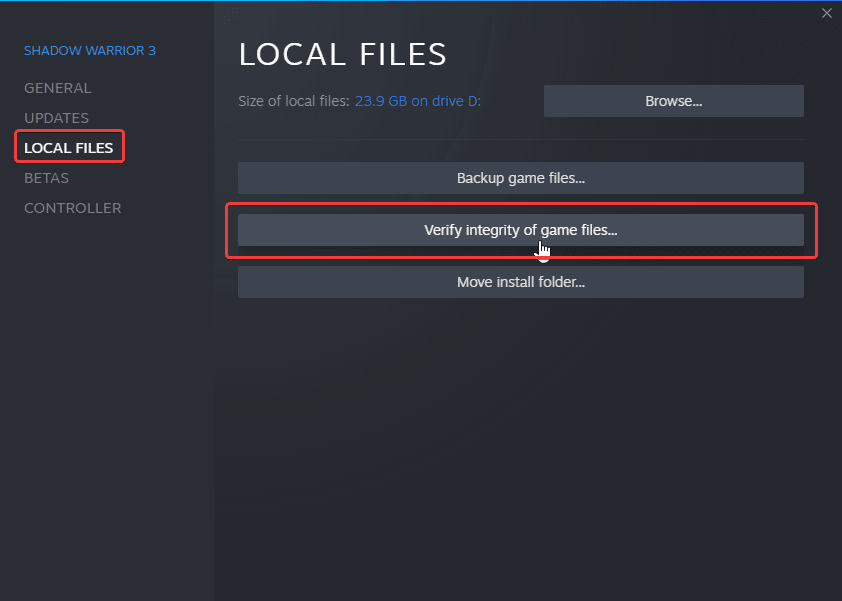 Update DirectX and Visual C++ Redistributables
Ensure that both DirectX and Visual C++ Redistributables are on the latest version.
Manually update your GPU Drivers
Please ensure that you are on the latest driver versions for both AMD and NVIDIA. The latest ones add support for Shadow Warrior 3 and can contribute to not just better performance, but stability as well.
Switch to dedicated GPU (Laptop Users)
This is a common practice for laptop users, but if the game is using your integrated GPU, it may run into issues, please switch to the dedicated one by following the steps below.
Switching to the dedicated Nvidia GPU
First, open the Nvidia Control Panel
Then navigate to 3D Settings and then Manage 3D Settings
Open the tab Program Settings and choose Shadow Warrior 3 from the dropdown menu
Next, select the preferred graphics processor for this program from the second dropdown.
Your Nvidia GPU should show as High performance Nvidia processor
Save the changes
Switching to the dedicated AMD GPU
First, open Radeon Settings
Then navigate to Preferences followed by Additional Settings
Here, select Power and then Switchable Graphics Application Settings
Select Shadow Warrior 3 from the list of applications
If Shadow Warrior 3 isn't in the list, click the Add Application button and select the executable from the installation directory. This adds the game to the list and you'll be able to select it afterwards.
In the column Graphics Settings, assign the High Performance profile to the game.
We hope this guide helped fix the Shadow Warrior 3 Crash at launch issue. Let us know if you have any questions in the comments below.