Solar Ash is an adventure platforming game from Heart Machine, and Annapurna Interactive. It was one of the most anticipated titles of the year, and after the success of Hyper Light Drifter, Heart Machine set to create something even more unique. Solar Ash is now available on PC via Epic Games Store, PS4, and PS5. The game runs great on a variety of systems, with some minor issues at launch. If you are running into the Solar Ash Black Screen issue, here are a few things you can try to fix that.
We are currently in the process of reviewing Solar Ash ourselves and will have a link up for it soon. Currently, the PC version is only available through the Epic Games Store, but it will most likely release on Steam after a year or so, like many other timed exclusives.
Fixing the Solar Ash Black Screen issue
A few users have reported that they are running into a black screen after launching the game. It doesn't progress after it or results in a crash. Now, for most users, this is related to the Epic Games Launcher and can be fixed easily. Here are a few suggestions you can follow, and launch the game without any hitches.
Remove spaces from Epic Display Name
If your Epic username has any spaces, try removing it. This has worked for most users on Reddit. To do this, simply follow the steps below. Keep in mind, this is a temporary workaround, and the developers are in the process of fixing it.
In the Epic Games Launcher, click on your user icon in the top right
Now, select Account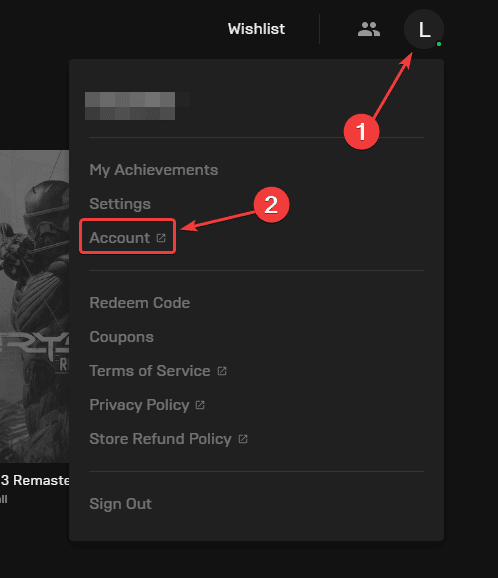 This will open your browser and Epic account details
Here, in the GENERAL tab, click the edit button next to DISPLAY NAME


Change your username to something that doesn't have spaces.
Now, relaunch the game again, and see if that fixed the black screen issue.
Verify Game Files
Similar to Steam, Epic now allows you to verify game files as well. This will ensure that everything is in order, and all the relevant files are downloaded and installed properly. Internet and disk issues can lead to all sorts of problems with game files, so it's a good idea to verify those. To do this in the Epic Games Launcher, follow the steps below.
Open your Library in the launcher
Now, click on the three dots next to your game
Click on the Verify button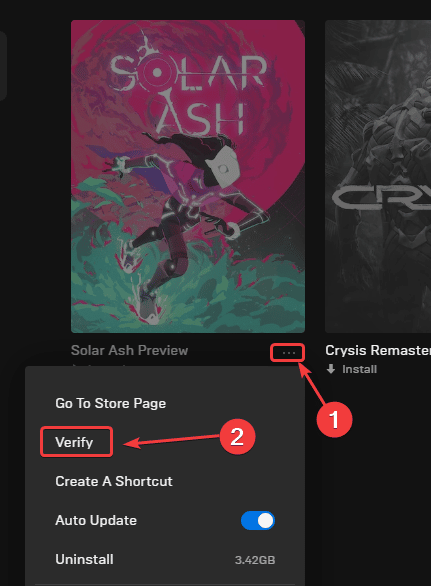 This will initiate the verification process, and download any missing, or corrupted files
Update DirectX and Visual C++ Redistributables
Ensure that both DirectX and Visual C++ Redistributables are on the latest version.
Manually update your GPU Drivers
Make sure that you have the latest drivers for your GPU installed. You can get the latest ones from the links below.
While you're here, make sure to check out our recent guides for GTA Trilogy The Definitive Edition, and Farming Simulator 22 as well.
We hope this guide helped reduce the Solar Ash Black Screen issue. Let us know if you have any questions in the comments below.