Marvel's Spider-Man Remastered is a re-release of the open-world action-adventure game from Insomniac Games. The title is out now on PC, and the port was co-developed with Nixxes Software. So far, the reception has been incredibly positive, and over 60K concurrent players are in-game as of writing. A few players have been running into minor technical problems though. If you want to fix the Spider-Man Remastered controller issue on PC, here is how you can do that.
Fixing the Spider-Man Remastered Controller Issue
Spider-Man Remastered natively supports a wide variety of controllers, but despite that, some Steam users are having issues with getting their controllers to work. This is a conflict with Steam Input because the game itself actually has dedicated profiles implemented by default.
You can easily use those by following the steps below.
Open Steam and then open your Library
Here, right-click on Spider-Man Remastered
Select Properties
Now, select CONTROLLER at the left
Click the dropdown icon next to OVERRIDE FOR Spider-Man
Set it to "Use default settings" (or Disable Steam Input)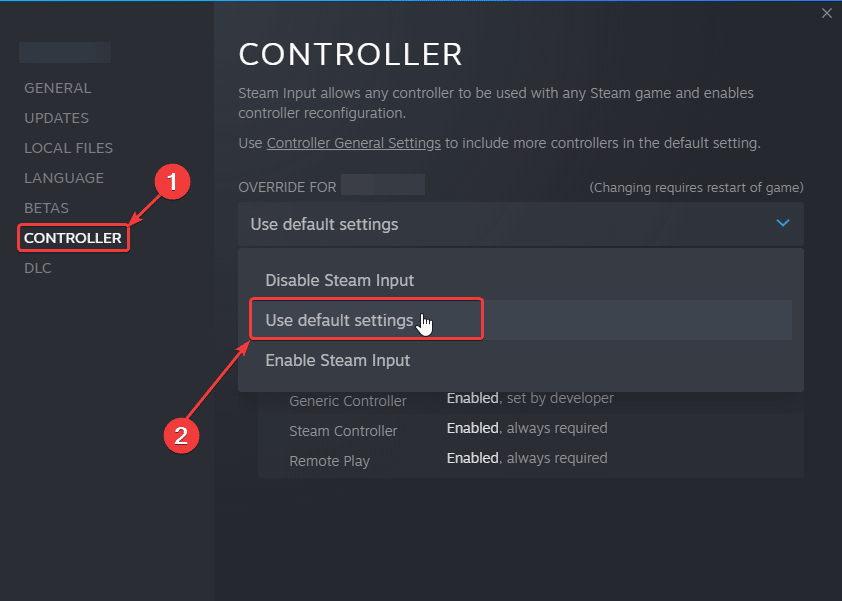 Now, re-launch the game, and the problem will be resolved. Another thing you might want to double-check is that you don't have any other controllers connected while you're trying to play the title.
Supported Controllers
At the moment, Spider-Man Remastered supports the following controllers natively. This means that not only are these supported, but you will get the correct button prompts for each of these.
DualSense (PlayStation 5)
DualShock 4 (PlayStation 4)
Xbox One
Xbox 360
XInput compatible controllers
Steam Deck
In the case of DualSense, you'll need to use it in wired mode to make use of all the haptic features.
We're hoping that they add support for more controllers like the Nintendo Switch Pro Controller, but you can use Steam Input for that one.
Overall though, it's nice that Nixxes and Insomniac went out of their way to release such a great port with so many options.
If you're running into any crashing or stability issues, make sure to check out our guide for that as well.
We hope this guide helped fix the Spider-Man Remastered controller issue. Let us know if you have any questions in the comments below.