Marvel's Spider-Man Remastered is finally here on PC, and it's already dominating Steam charts. The PC port was developed in collaboration between Insomniac Games and Nixxes, the studio Sony recently acquired to help with PC releases of their first-party exclusives. It's an excellent release so far, with a wide variety of options to customize and configure. There are a few technical hiccups here and there, but nothing to really deteriorate the experience. If you're running into the Spider-Man Remastered crash at launch issue, we recommend the following solutions.
Fixing the Spider-Man Remastered crash at launch issue
So far, there are minimal reports of any major issues, but a few users can't seem to start the game, and there's a crash on launch. This isn't unusual for newer releases, and most of it is due to outdated drivers, missing redistributable, or simply, broken or corrupted files. Here are a few suggestions to potentially fix this.
Verify Game Files
First, you want to check your game files and make sure everything is in order. It's possible that during the download or installation process, some files got corrupted, and need to be downloaded. This can be checked on both Steam and the Epic Games Store.
Steam
Open Steam, and navigate to your library
Right-click on Marvel's Spider-Man Remastered in your library
Click Properties

Select the LOCAL FILES tab
Click on Verify Integrity of local files…
This will initiate a scan to check if there is anything corrupted. After the scan is complete, those corrupted or missing files will be re-downloaded.
Epic Games Launcher
Open your Library in the Epic Games Launcher
Now, click on the three dots next to your game
Here, select Manage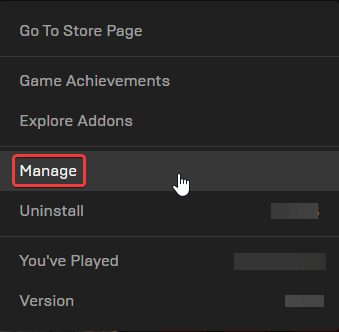 Click on the Verify button next to Verify Files

Just like Steam, a scan will initiate and download any missing files.
Run the game as an administrator
Running the game with admin privileges might be helpful, and take away any restrictions.
Open Steam and then your library
Here, right-click on Spider-Man Remastered
Click Manage
Then select Browse local files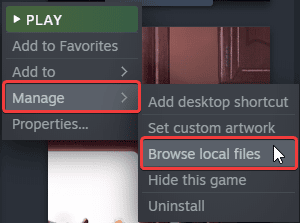 This will take you to the location Spider-Man Remastered is installed in
Right-click on executable and select Properties
Click the Compatibility tab
Check "Run this program as an administrator"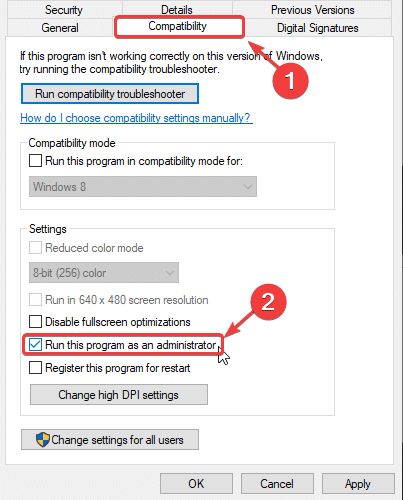 Disable fullscreen optimizations
For some users, disabling fullscreen optimizations might do the trick. Follow the same steps as the method above, and check Disable fullscreen optimizations in the Compatibility tab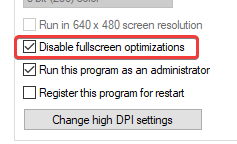 Update DirectX and Visual C++ Redistributables
Ensure that both DirectX and Visual C++ Redistributables are on the latest version.
Update your GPU Drivers
Make sure that you have the latest drivers for your GPU installed. You can get the latest ones from the links below.
Switch to dedicated GPU (Laptop Users)
Ensure that your dedicated GPU is being utilized instead of the integrated one.
Switching to the dedicated Nvidia GPU
First, open the Nvidia Control Panel
Then navigate to 3D Settings and then Manage 3D Settings
Open the tab Program Settings and choose Spider-Man Remastered from the dropdown menu
Next, select the preferred graphics processor for this program from the second dropdown.
Your Nvidia GPU should show as High performance Nvidia processor
Save the changes
Switching to the dedicated AMD GPU
First, open Radeon Settings
Then navigate to Preferences followed by Additional Settings
Here, select Power and then Switchable Graphics Application Settings
Select Spider-Man Remastered from the list of applications
If Spider-Man Remastered isn't in the list, click the Add Application button and select the executable from the installation directory. This adds the game to the list and you'll be able to select it afterward.
In the column Graphics Settings, assign the High Performance profile to the game.
Add an exception to your anti-virus
Anti-virus software can sometimes flag games as a threat, so it's a good idea to add the game's folder to the exceptions and exclusions list.
We have listed some popular ones and their respective FAQ pages.
Update your Windows
Make sure that you are on the latest version of Windows. The developers have recommended this as well.
In Windows Search type "Update", and click on Check for Updates
This will take you to the Windows Update section, and you can make sure you are on the latest version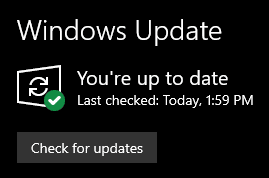 If you found another solution, please let us know in the comments below. We will add that to the list, and credit you appropriately.
We hope this guide helped fix the Spider-Man Remastered Crash at launch issue. Let us know if you have any questions in the comments below.