Stronghold Warlords is the latest entry in the longrunning Stronghold series and is finally available on PC. Firefly Studios have published and developed this new entry as well and is focusing on the castle economies of East Asia. The series has always mixed city-building elements with real-time strategy and gives players control of AI warlords. These games have been exclusive to PC for a while now, and this entry isn't that different. Given how the game just came out, there are some minor technical issues that players are reporting. If you are constantly running into the Stronghold Warlords Black Screen Error, here are a few things you can try to fix that.
The game has decent reviews and is currently sitting at 71 on Metacritic, with mixed reviews from users on Steam. A lot of the complaints are either about the visuals or the oversimplified stagnant game mechanics. Hopefully, with player feedback, the developers can patch any technical issues they are facing, and improve the game however they can.
Fixing the Stronghold Warlords Black Screen Error
Multiple users on Steam forums have complained about a black screen that either pops up at the start of the game or during gameplay. This is very common with new releases, and there are a few things players can try to fix that.
Run the game as an administrator
Open Steam, and navigate to your library
Right-click on Stronghold Warlords and select Manage, and then Browse local files
This will take you to the location of Stronghold Warlords
Here, right-click on StrongholdWarlords.exe and select Properties
Now, open the Compatibility tab
Here, check the "Run this program as an administrator" option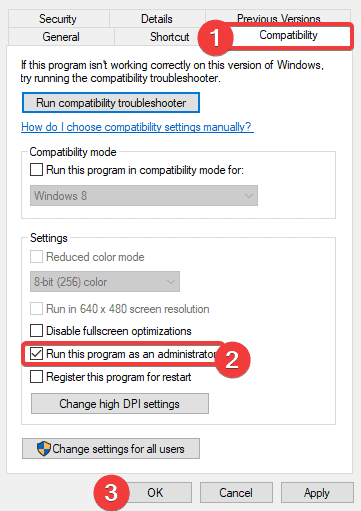 After that, click on OK, and launch the game again. Try running it directly using the executable first, and then through Steam.
Update your GPU Drivers
Make sure you are on the latest drivers of your GPU. You can download these from the links provided below.
It is also recommended that you are on the latest version of Windows as well.
Restart your PC
If you have just installed Stronghold Warlords, try restarting your PC once. Some users have reported that they were able to bypass the game this way.
Verify Game files
Sometimes, during an update, or even the installation some files can get corrupted. This isn't that common, but it can result in a black screen. To verify your files, follow the steps below.
Open Steam, and navigate to your library
Right-click on Stronghold Warlords and select Properties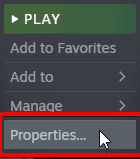 Now, in the LOCAL FILES tab, select Verify integrity of game files

After it verification is done, Steam will automatically download any corrupt files as an update in your downloads section.
Reinstall Stronghold Warlords
If all else fails, you might just have to reinstall the game. Thankfully, the file size isn't much, and the download shouldn't take too long. Black Screen issues are fairly common for newly released games, and it was the case for Persona 5 Strikers as well.
We hope this guide was helpful. If you have any questions, feel free to ask them in the comments below.