Wildermyth is a tactical RPG is developed and published by WorldWalker Games LLC. It is one of the most highest-rated titles of the year and continues to receive positive reception from critics and fans. The game blends a character-driven narrative, with procedurally generated tactical combat. It runs well for the most part, but some players have reported a few technical issues. If you are running into the Wildermyth crash at launch issue, here is how you can fix that.
The reception has been incredibly positive from users, with the game sitting at an Overwhelmingly Positive rating on Steam. It also has a Metacritic score of 90 from multiple critics. It's safe to say that we might be seeing Wildermyth in plenty of lists during the awards season.
Fixing the Wildermyth crash at launch issue
The crash at launch issue isn't that common, but some players are still running into it. The developers are aware of it, and have provided ways to fix that. You can try the following to do so.
Update your GPU Drivers
First thing's first, you need to make sure that your drivers are updated. This fixed the problem for a majority of players. You can download the latest ones from the links below.
Verify Integrity of Game Files
The next thing you can do is make sure everything has been downloaded properly, and ensure there aren't any corrupted files. To do this, follow the steps below.
Open Steam, and navigate to your library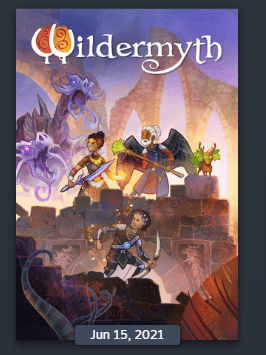 Here, right-click on Wildermyth, and then select Properties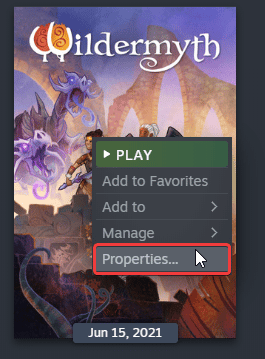 Now, click on the LOCAL FILES tab
Select Verify integrity of game files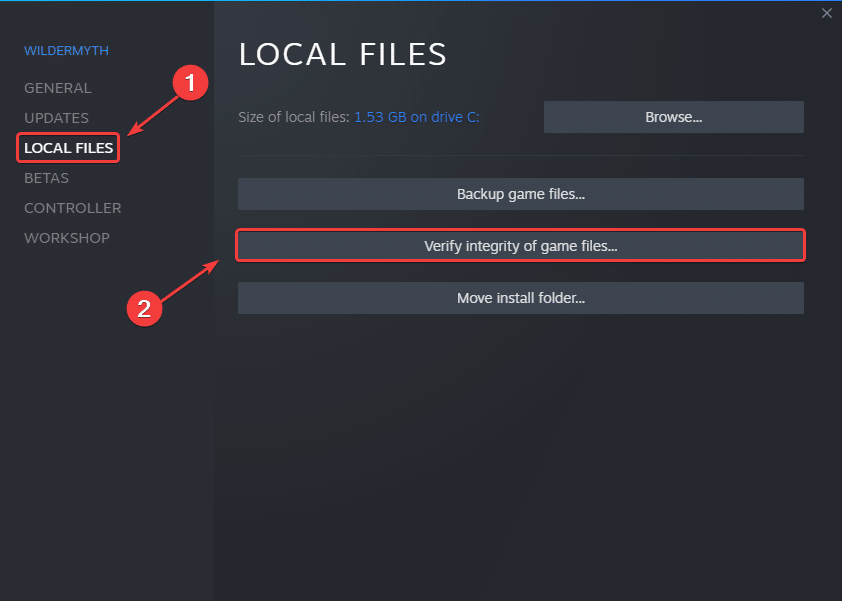 This will check your game files, and download anything that might have been corrupted, or required.
Make sure you are using the dedicated GPU (Laptop Users)
Ensure that you are using the dedicated GPU of your laptop. This is important because many games simply don't run on the non-dedicated GPU.
Reinstall the game
If nothing above works, you might need to reinstall the game. This option isn't that bad, since the game is only 1.4 GB in size. Though for most users, verifying the game files should do the same.
These methods work for Knockout City too, and if you're having issues with that, make sure to check out our guide for that as well.
We hope this guide helped fix your Wildermyth crash at launch issue. Let us know if you have any questions in the comments below.