The latest entry in the WWE series from Visual Concepts, and 2K Games, WWE 2K23 is finally out on PC through Steam. WWE 2K23 is a solid port and runs quite well on different configurations due to its relatively low requirements. Though, if you're running into WWE 2K23 controller issues, here is how you can fix those.
Fixing WWE 2K23 Controller Issues
By default, WWE 2K23 has native profiles for multiple controllers, whether you're using an Xbox, or PlayStation controller. As usual, though, Steam Input tends to create conflicts, especially when developers have set up their own profiles. You can easily fix this by disabling Steam Input for the game to use its own profiles.
Disable Steam Input
Make sure the game isn't running
Open Steam and then open your Library
Here, right-click on the WWE 2K23
Select Properties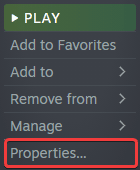 Now, select CONTROLLER at the left
Click the dropdown icon next to OVERRIDE FOR WWE 2K23
Set it to "Disable Steam Input"
DualSense PSA: Used a Wired Connection
If you're using a DualSense controller, make sure you're using a Wired connection after you've disabled Steam Input by following the steps above. This will ensure that the correct button prompts are displayed in-game as well.
Check Detected Controllers (Steam)
Make sure Steam is actually picking up your controllers and those are properly shown in the client.
Click on Steam at the top left corner of the client, and select Settings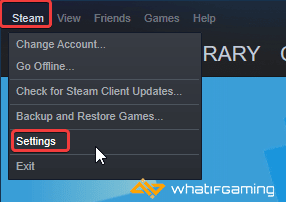 Now, click on Controller in the list at the left
Here, click on General Controller Settings
Any controllers you have plugged in will show up under Detected Controllers
If you're running into any crashes, make sure to refer to my guide to address that as well.
We hope this guide helped fix the WWE 2K23 controller issues. Let us know if you have any questions in the comments below.