Yakuza 6: The Song of Life is the final entry in Kazuma Kiryu's tale, and is now available on PC. Originally released on the PS4, Yakuza 6's release on PC has basically brought every single mainline Yakuza title to PC. Like a Dragon actually released on PC with every other platform, and here is hoping we get the spin-off titles like Judgement on Steam as well. Now, just like every new Yakuza title, there are some technical problems one can run into. If you want to fix the Yakuza 6 stuttering on PC, here are a few things you can try.
Even though the game came out hours ago, it already has Very Positive reviews on Steam. The quality of their ports has only improved overtime, and Yakuza 6 runs on their modern engine. It looks excellent, and fans of Like a Dragon will feel right at home. These titles aren't super demanding either, but you will need a decent setup if you want to play the game at higher settings.
Fixing the Yakuza 6 Stuttering Issues
Just like Kiwami 2, multiple users have reported that they are running into stuttering problems. This is something tied to how the game handles framerate. There are a few things users can try to fix both the stuttering and framepacing problems. These are apparent in most Yakuza titles despite the decent framerate.
Turn off V-sync
The first thing you want to try is disable the in-game V-sync setting. This particular setting has been known to cause problems in Kiwami 2 as well. To do this, follow the steps below.
Open Graphics Settings in the Options Menu
Here, set the value of Vertical Sync to Off

Now, simply turning this off can cause screen-tearing. To counter that, follow the next method.
Set an in-game framerate limit
Since simply turning off vertical sync can introduce tearing if you're not on a freesync or G-Sync monitor, you can set an internal FPS limit. To do this, follow the steps below.
Open Graphics Settings in the Options Menu
Here, set the value to either 30, 60, or 120, based on your preference

If this didn't work either, you can externally set the framelimit by following the next method.
Set framerate limit using Rivatuner
RivaTuner is one of the best utilities for PC Gamers and a must-have. It allows you to set frame limits and improves frame-pacing in almost every title. This is possibly the best way to fix the Yakuza 6 stuttering problems.

Install Rivatuner Statistics Server
Now, simply launch Rivatuner Statistics Server, and it will show up in the taskbar, as shown below
If you know the location for Yakuza 6's executable, open that, if not, open Steam
Right-click on Yakuza 6 in your library, and then Manage, and finally Browse local files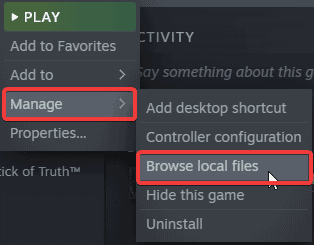 This will take you to the installation folder
Now, open RivaTuner from the taskbar
Click on the Add button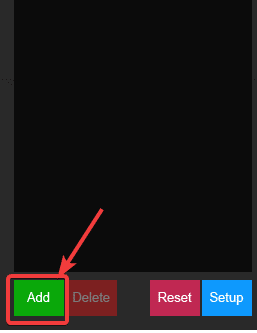 Browse the Yakuza 6 folder, and select the yakuza6.exe, and press Open
yakuza6.exe will be added to the list
Select it, and set the value of Framerate limit to your desired one, for example, 60
Minimize Rivatuner, and then turn on "Show On-Screen Display" to show in-game FPS while you are playing Yakuza 6
Turn off SSAA or lock the framerate with it
If you are using an unlocked framerate, try turning off SSAA, and see if that makes a difference. Both FXAA, and MSAA seem to have better performance, but SSAA looks the best when it comes to visuals.
To adjust this, navigate to Graphics Settings, and then Advanced Settings. Here, you can change the value of Anti-Aliasing to something like FXAA.
To get consistent performance with SSAA, you will need to lock the framerate yet again. Your best is to use the external framerate limiter, like RivaTuner, to get the most stable framerate, and frame pacing. Previously, Nioh 2's stuttering was addressed using similar methods.
We hope this guide was helpful, and you aren't running into Yakuza 6 stuttering issues anymore. If you have any questions, feel free to ask them in the comments below.