The Legend of Heroes: Trails of Cold Steel IV is a Japanese RPG from Nihon Falcom, and NIS America. The game originally came out on console back in 2018 but is now available on PC as well. NIS has been publishing a good chunk of their catalog on Steam over the past few years, including The Legend of Heroes series. While they still take some time releasing these on PC, it's still better than being locked away on a console. Now, there are a few technical issues in the game, but nothing too intrusive. If you are running into any Trails of Cold Steel 4 Stuttering issues though, here are a few things you can try to fix those problems.
Overall, though, this entry has been met with praise from the PC community. It currently has a "Very Positive" score according to the user reviews. The previous entry was met with a similar reaction on PC.
Fixing the Trails of Cold Steel 4 Stuttering Issues
Since launch, multiple users have mentioned irregular stutters during gameplay. Despite decent hardware, stuttering was common for almost all users. The developers have taken the feedback and provided a solution for this.
Turns out, this is related to the shader cache of the GPU. To clear it, you can follow the steps below for each GPU. First, though, it's important that you allow hidden files/folders to be visible.
To do this, follow the steps below.
In Windows Search, type "File Explorer Options" and click on the result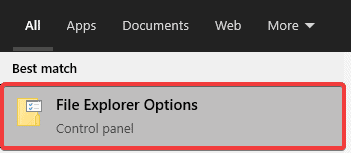 Here, click on the View tab
Check Show hidden files, folders, and drives
NVIDIA
Head over to the following location
C:\ProgramData\NVIDIA Corporation\NV_Cache
Delete everything inside the NV_Cache folder
AMD
For AMD users, open the AMD Radeon Software by right-clicking on the desktop
Now, click on the Settings icon in the top-right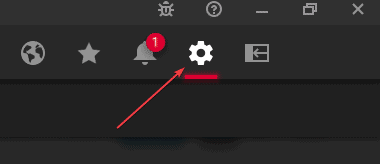 Scroll down and click on Advanced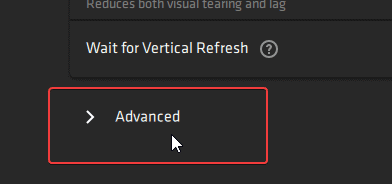 Now, scroll down to the bottom again and click Perform Reset, right next to Reset Shader Cache

INTEL
Head over to the following location
C:\ProgramData\Intel\ShaderCache
Delete everything inside the NV_Cache folder
Most users have confirmed that clearing their shader cache has fixed the stuttering issues. The game isn't demanding, so it isn't exactly a hardware issue.
Update your GPU Drivers to potentially fix Trails of Cold Steel 4 stuttering
Additionally, we recommend updating to the latest drivers of your GPU anyway. This will ensure there are no problems in that regard at least.
We have recently covered stuttering issues for games like Yakuza 6, Nioh 2, and even Atelier Ryza 2. Make sure you check these guides out if you are facing irregular stutters in either.
We hope this guide was helpful, and you aren't running into Trails of Cold Steel 4 stuttering issues anymore. If you have any questions, feel free to ask them in the comments below.