We can all agree that quests are the most important part of Fortnite and its new seasons. Chapter 4 Season 3 brought us a new batch of quests that come with plenty of challenges and annoyances. One of the Purradise Quests challenges you to flip back a vehicle once it's been turned over. That's why today, we'll show you how to flip a vehicle in Fortnite.
Seeing as how we're already well into Season 3, the new Summer Escape event brought us a lot of new skins and other goodies. One summer-themed skin, in particular, caught the attention of many. The skin in question is called the Purradise Meowscles skin. And in order to get this skin, you'll have to complete the Purradise Quests.
How to Flip a Vehicle in Fortnite
Actually flipping the vehicle back to its original state won't get you the skin immediately, it only completes one of the objectives on page 2 of the Purradise Quests objectives. The only thing you get for completing this objective is a Purradise-themed weapon camo.
Now, there are two ways for you to flip a vehicle in Fortnite. You could find an already overturned vehicle and flip it. Or, you could get into a vehicle and overturn it yourself and then flip it. Both ways count and will allow you to complete the quest. Learning how to get bot lobbies for quests like this is helpful.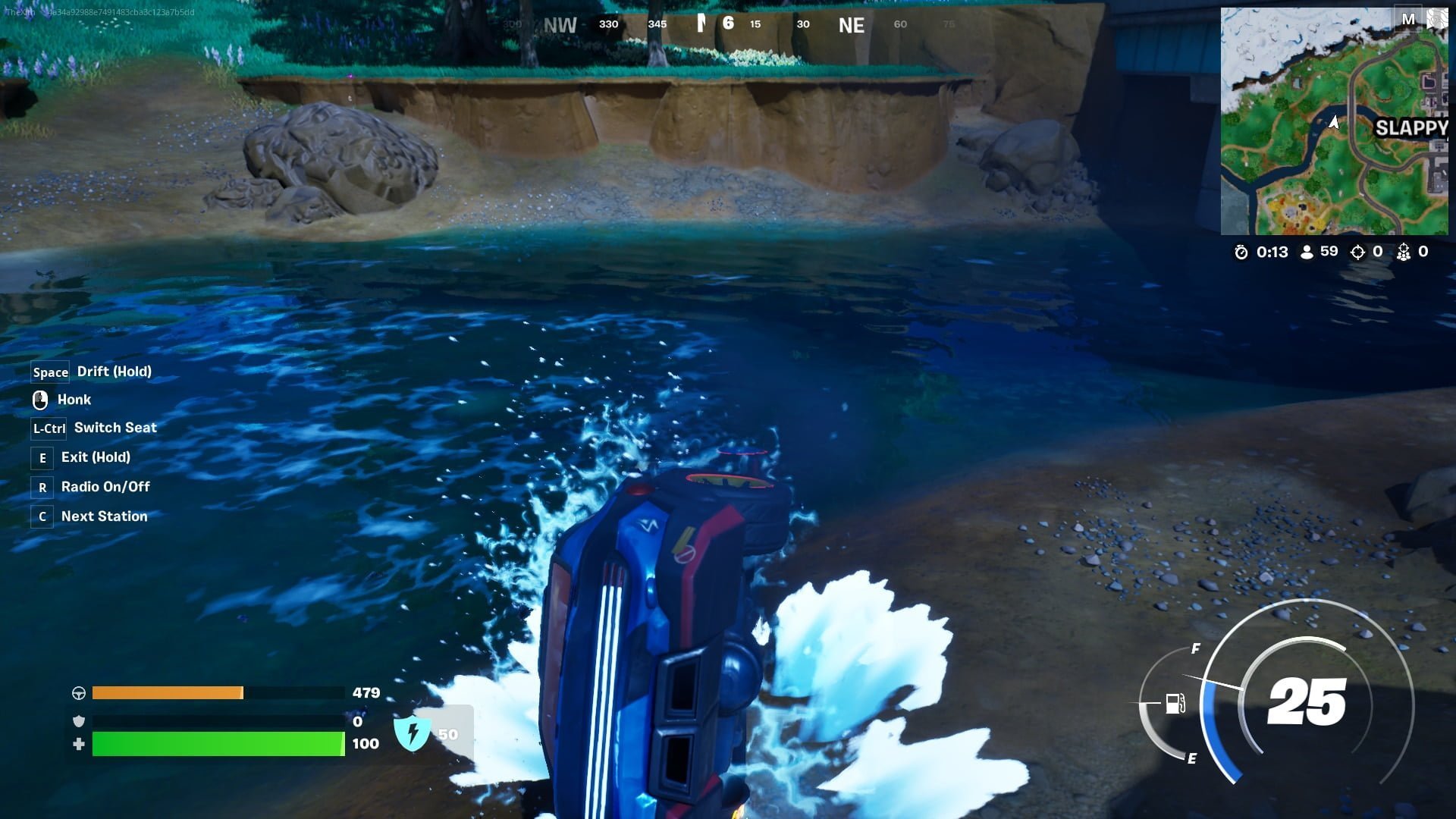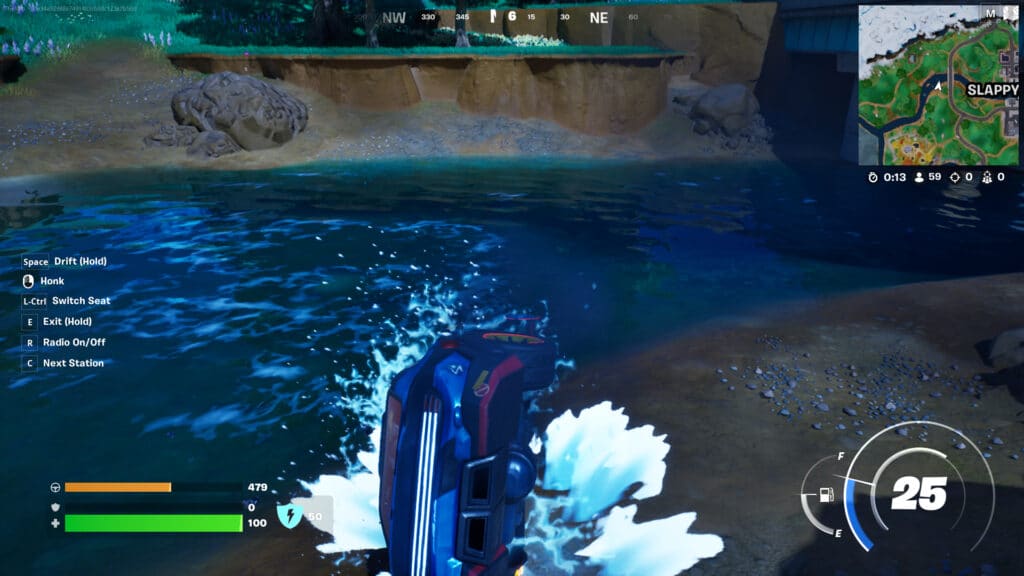 The most common way to find overturned vehicles is to visit POIs and landing spots that are popular. These are usually places like the Mega City. Nitro Drifters are the most common vehicles that you'll find overturned, but you can do it with Rogue Bikes as well.
If you can't find an overturned vehicle, then you'll have to do it yourself. The easiest way to do this is to find a Nitro Drifter car and drive it off a cliff at an angle. This will, in most cases, turn your car over. Once it's in an undrivable position, get out of the car and interact with it using the "Use" function/bind ("E" key on PC, "X" on Xbox, or "Square" on PlayStation).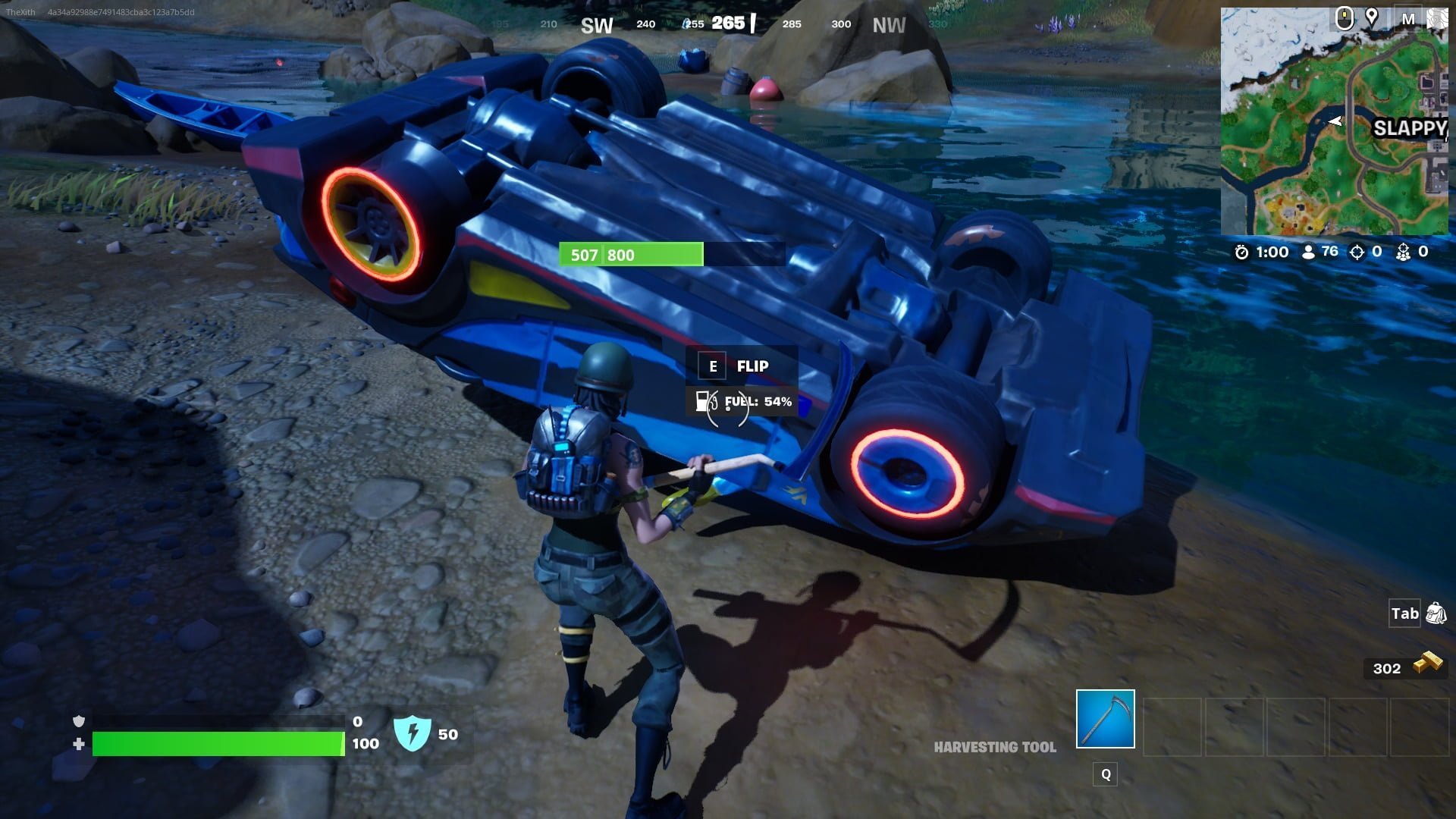 Interacting with an overturned car will flip it back into a drivable position and complete the quest objective. Now you know how to flip a vehicle in Fortnite. If you like driving cars in Fortnite, then we'd recommend you check out our list of the 8 Best Fortnite Creative 2.0 Maps.