The vaulting pole is an in-game item that can be equipped and can help players jump over bodies of water, such as rivers. It isn't an item you have access to right away as you start your new island life, however. Continue reading to find out how to get a vaulting pole in Animal Crossing!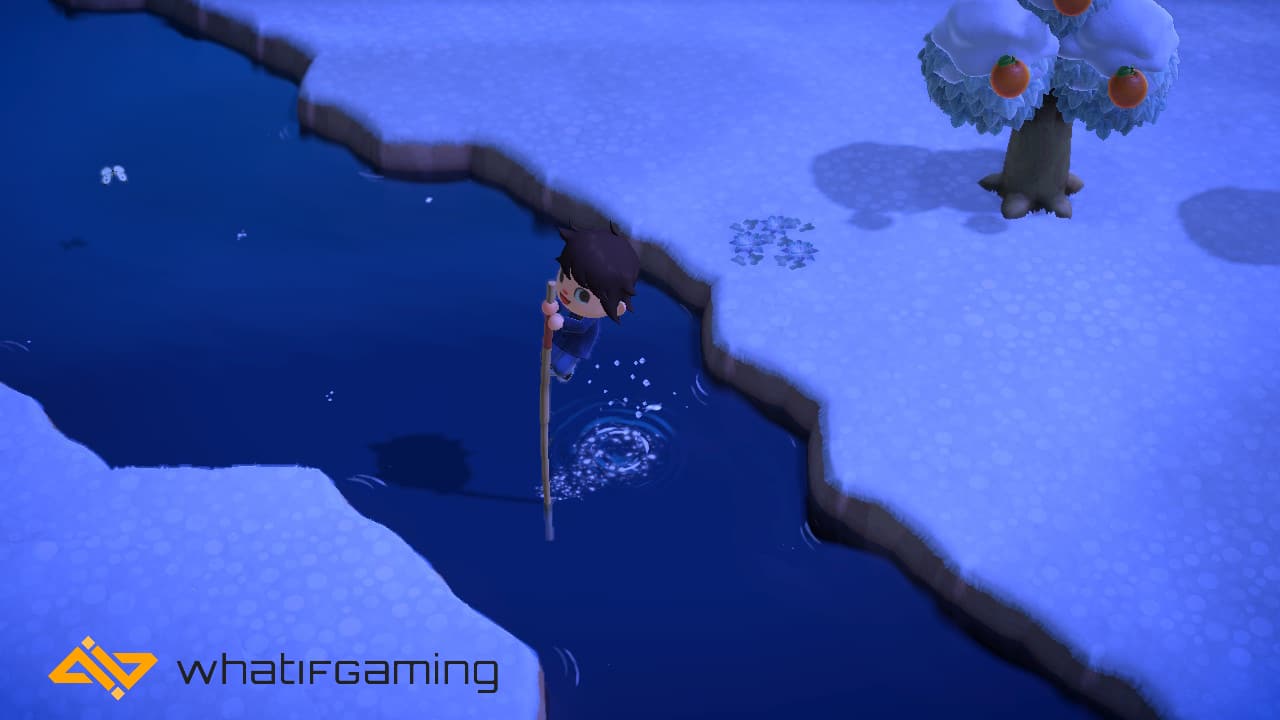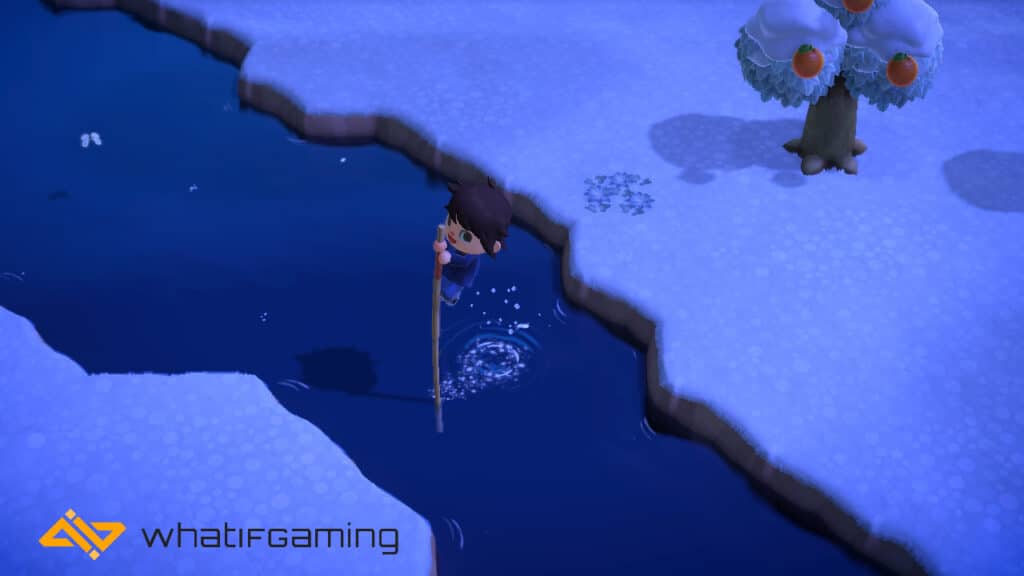 How to Get a Vaulting Pole in Animal Crossing?
The vaulting pole DIY recipe is obtained by talking to Blathers. After a certain point in the initial introductory tasks, he will inform you that he wants to study fossils. The fossils on your island will appear on the bits of land separated by rivers, and so Blathers will give you the recipe so you can cross them.
This stage of the introductory tasks' timeline occurs as soon as the museum completes construction. Up until this point, Blathers has only been interested in your island's bugs and fish. However, he will soon get a taste for fossils…
The recipe to create a vaulting pole consists of using five pieces of softwood. By this point in the game, you should have access to a flimsy axe. This can be used to hit trees and gather the required softwood.
You can create the vaulting pole at a DIY crafting table the same way you would any other item.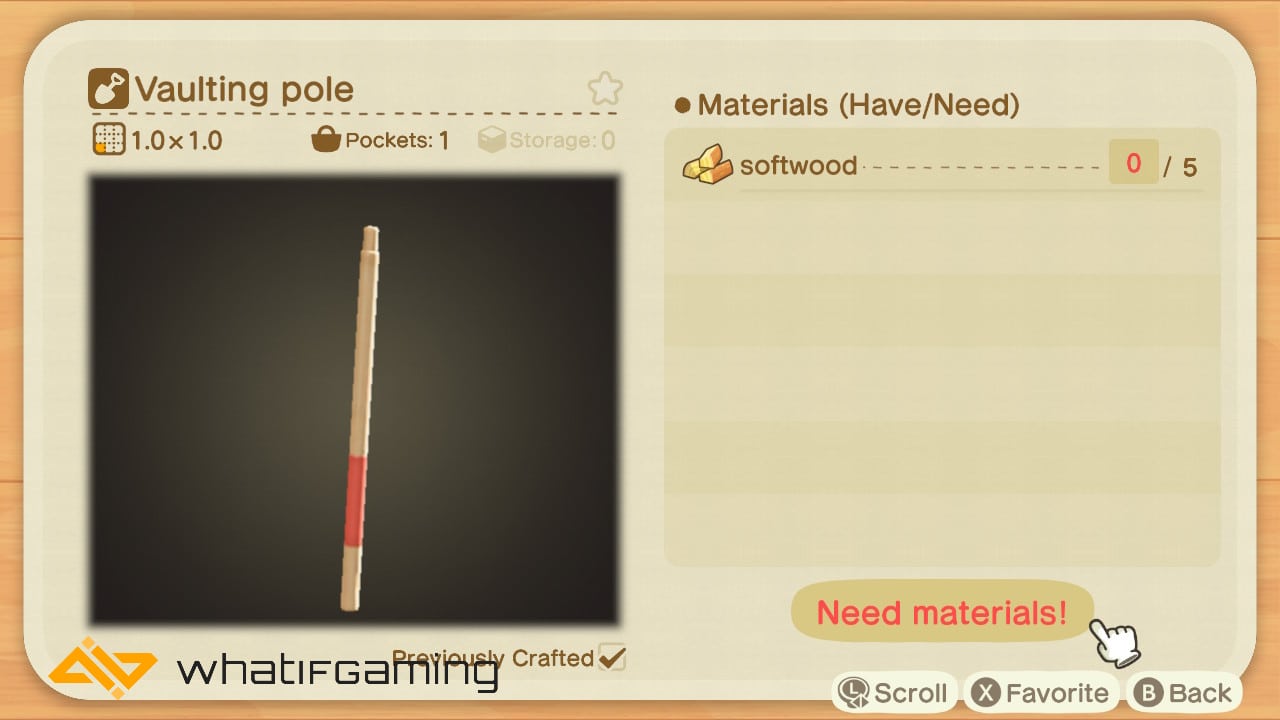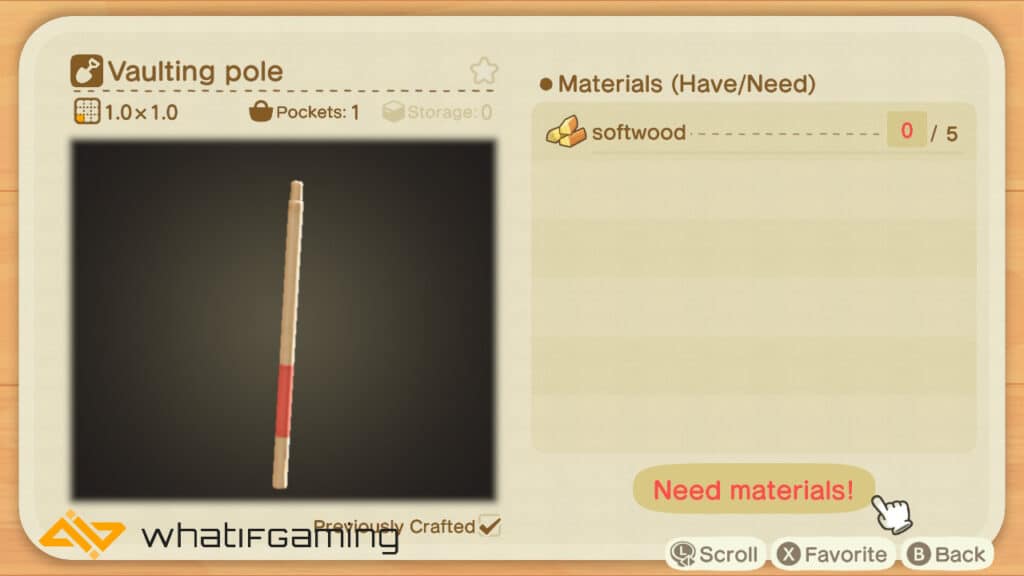 To use the vaulting pole, just walk near one of the rivers and tap the A button while it is equipped. Your character will proceed to jump over the stretch of water.
How Far Can You Cross with a Vaulting Pole?
You can cross bodies of water that are up to three blocks wide. Any wider and your character will not be able to vault over the space, sadly. The area that you are vaulting to must also be free from obstruction. If there is not a clear block/tile for you to land on, your character will not vault.
Does the Vaulting Pole Ever Break?
No, it does not. The vaulting pole is part of the group of unbreakable items. This group also has the ladder and timer in its roster. This means you can use the vaulting pole – and the other unbreakable items – as many times as you want.
---
And that brings us to the end of this how to get a vaulting pole in Animal Crossing guide. If you have enjoyed reading it, I have a bunch more Animal Crossing guides that you can take a look at here.