If you're looking to craft something in-game, then you probably want to know how to get Crafting Metals in Apex Legends, right? Don't worry, we've got you covered. In short, to get Crafting Metals in Apex, you have to open up Apex Packs.
Now, let's talk about the details. Generally speaking, there are 3 legal ways in which you can get Crafting Metals. Anything else is either a scam or breaches Apex's terms of service, these are:
Buying and opening Apex Packs
Earning and opening Apex Packs
Playing during events and unlocking Crafting Metals that way
Buying Apex Packs – The Quickest Way to Get Crafting Metals in Apex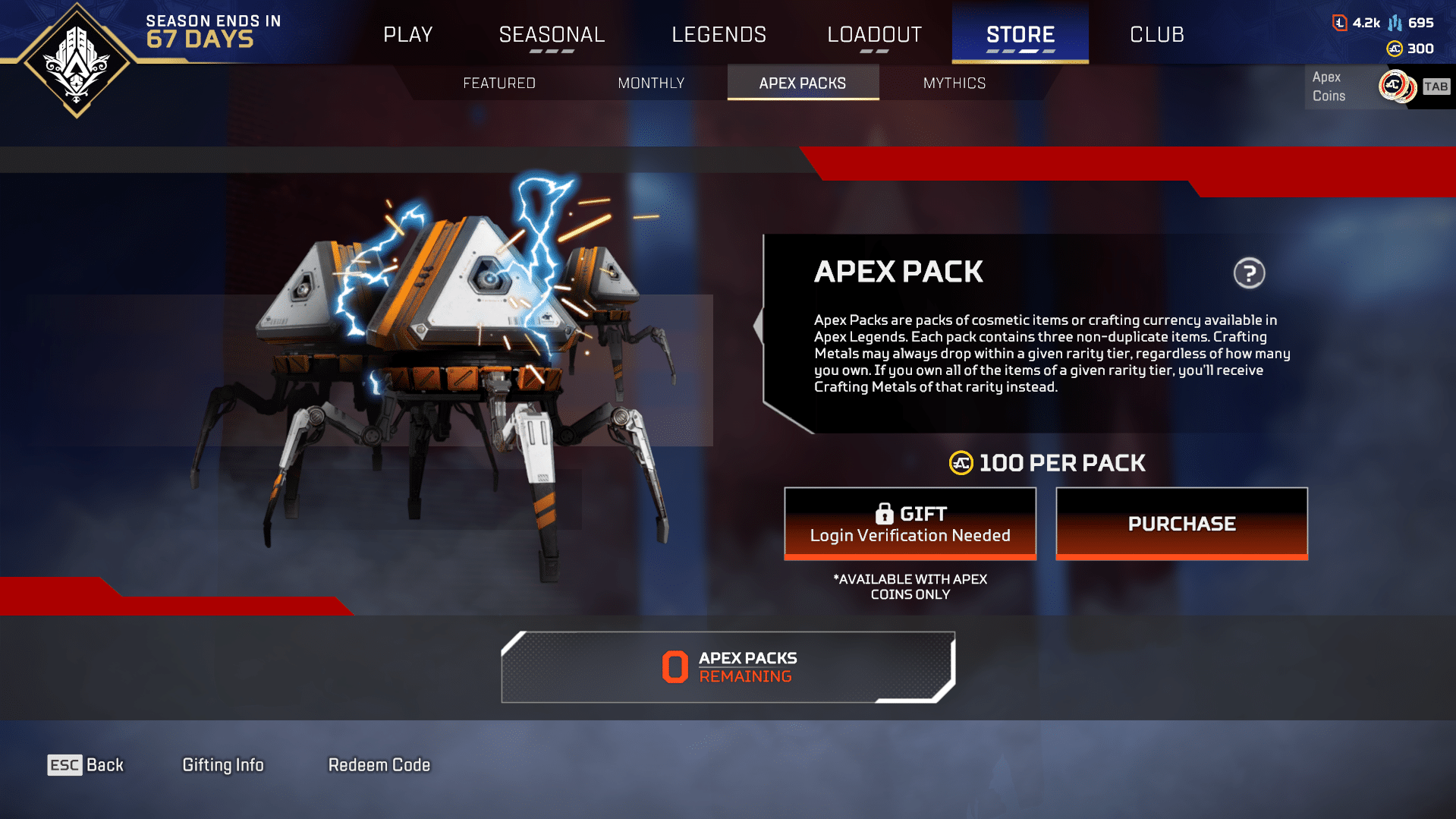 Buying an Apex Pack is the quickest way to get Crafting Metals in Apex Legends. When compared to the other methods, there's simply no competition. After all, Respawn Entertainment has to make their money somehow.
By buying and opening Apex Packs, you are guaranteed Crafting Metals. What's more, with each pack, you have the possibility of unlocking a Legendary Skin. Take the Wingman as an example. Who wouldn't want to have a Legendary Skin for that beauty?
Earning Apex Packs – The Cheapest Way to Get Crafting Metals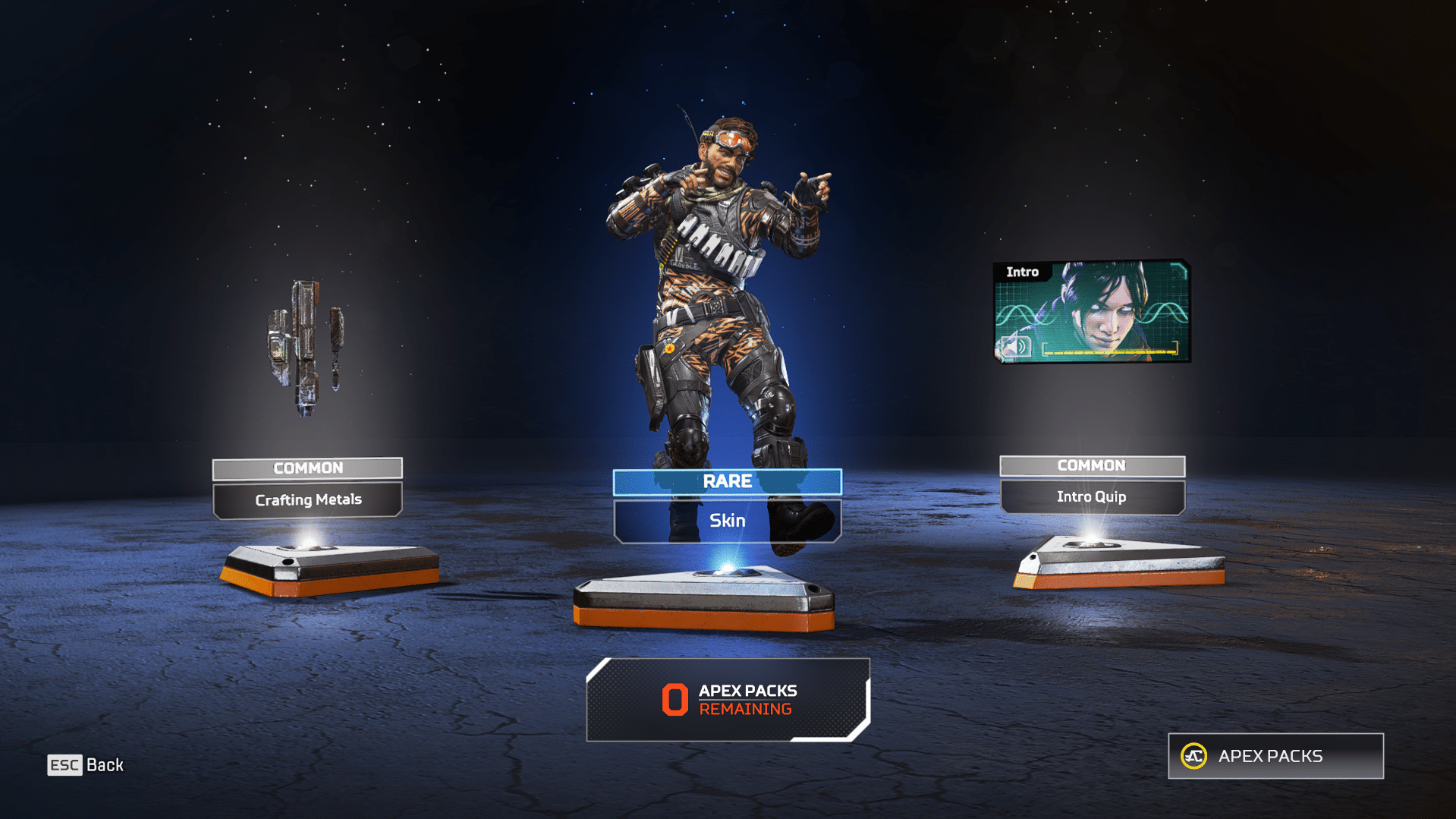 Of course, not everyone like spending money on games. In that case, you're going to have to work for it. The best way to unlock Apex Packs for free is to Level Up. So, if you want to earn a small stash of Apex Packs, you better Level Up fast!
Free Apex Packs are after all, still Apex Packs. That means that you are guaranteed Crafting Metals with each opening. You won't be able to build up a substantial reserve of Crafting Metals this way, but hey, at least it's free!
Playing During Events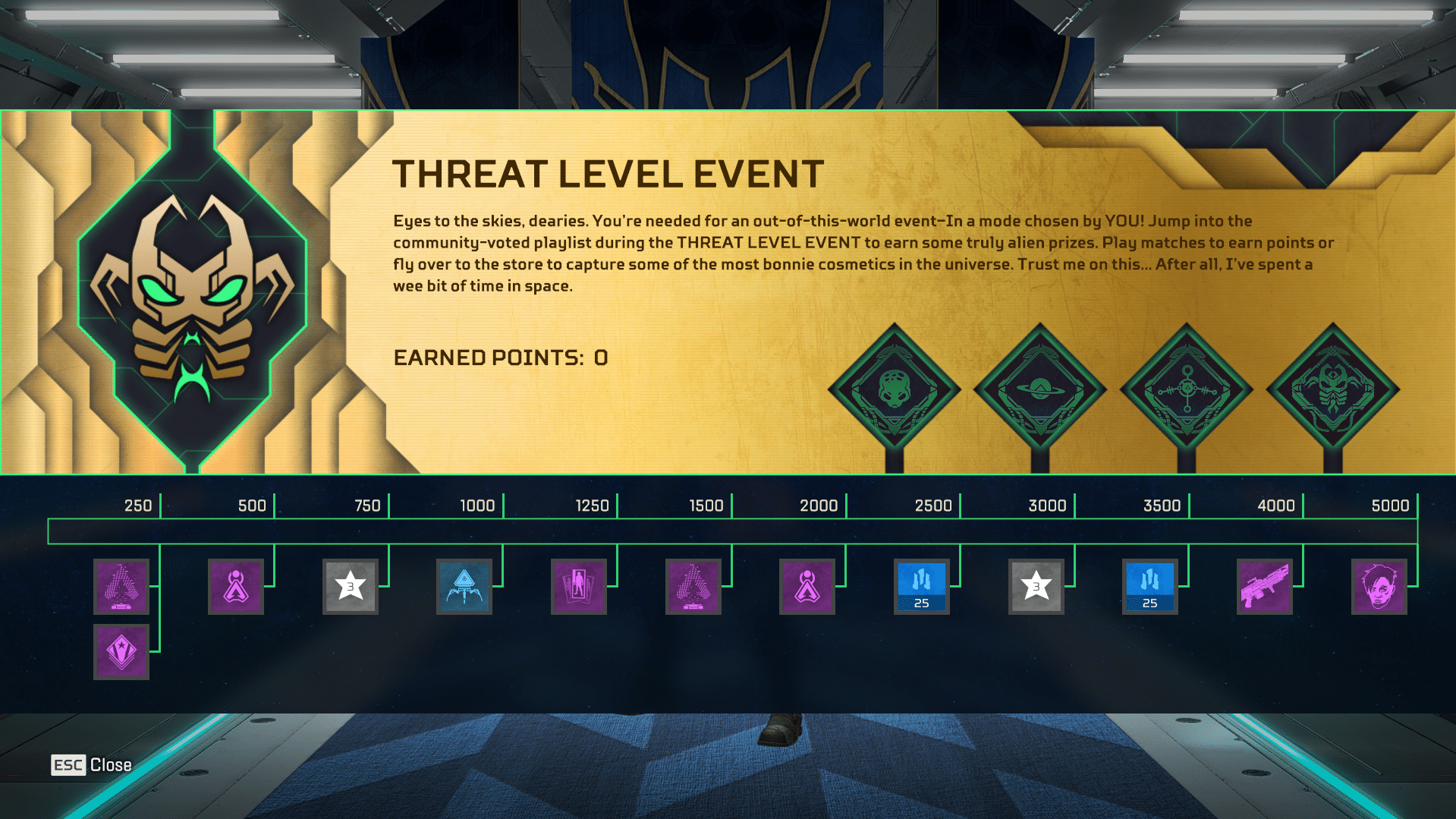 The third and last method by which you can unlock Crafting Metals is by participating in special events. It isn't uncommon for events in Apex to have Crafting Metals as one of their event rewards.
However. The downside to this method is the fact that you're going to have to spend a lot of time simply grinding the resources. Most events only give you a couple of dozen and up to a hundred Crafting Metals at most.
What this means in practice is that you're going to have to play through multiple events to unlock even the most basic of skins.
The Question of Heirloom Sets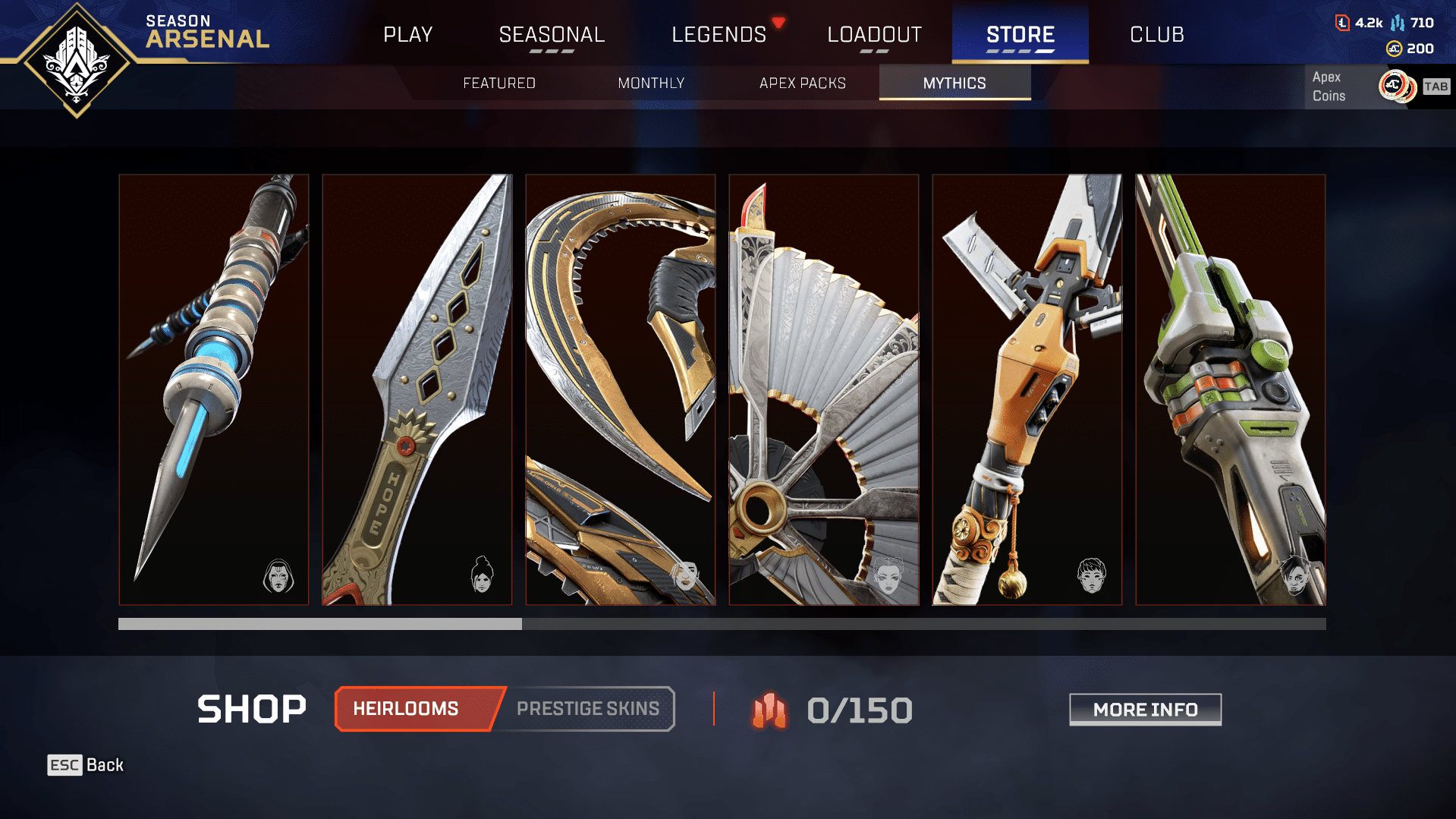 When talking about Crafting Metals, you also have to mention Heirloom Sets. Heirloom Sets are unlocked with Heirloom Shards, which are also unlocked by opening Apex Packs. Unlike Crafting Metals though, Heirloom Shards are notoriously rare.
How rare you may ask? – 1% chance in each pack rare. Thankfully though, you're guaranteed Heirloom Shards for each 500th pack you open. So, unless you have the worst luck possible, you should be just fine.