Want to raise your army of pets to Huges in Pet Simulator X? These pets are some of the rarest and most powerful creatures other than Titanic pets you can bring with you on your adventures.
Their Exclusive rarities, hard-to-get status, and high-trade value make them quite a prized possession in the game. Everyone wants to get their hands on them so we will go over some fast methods you can get Huge pets in Pet Sim X.
Huge-A-Tron Machine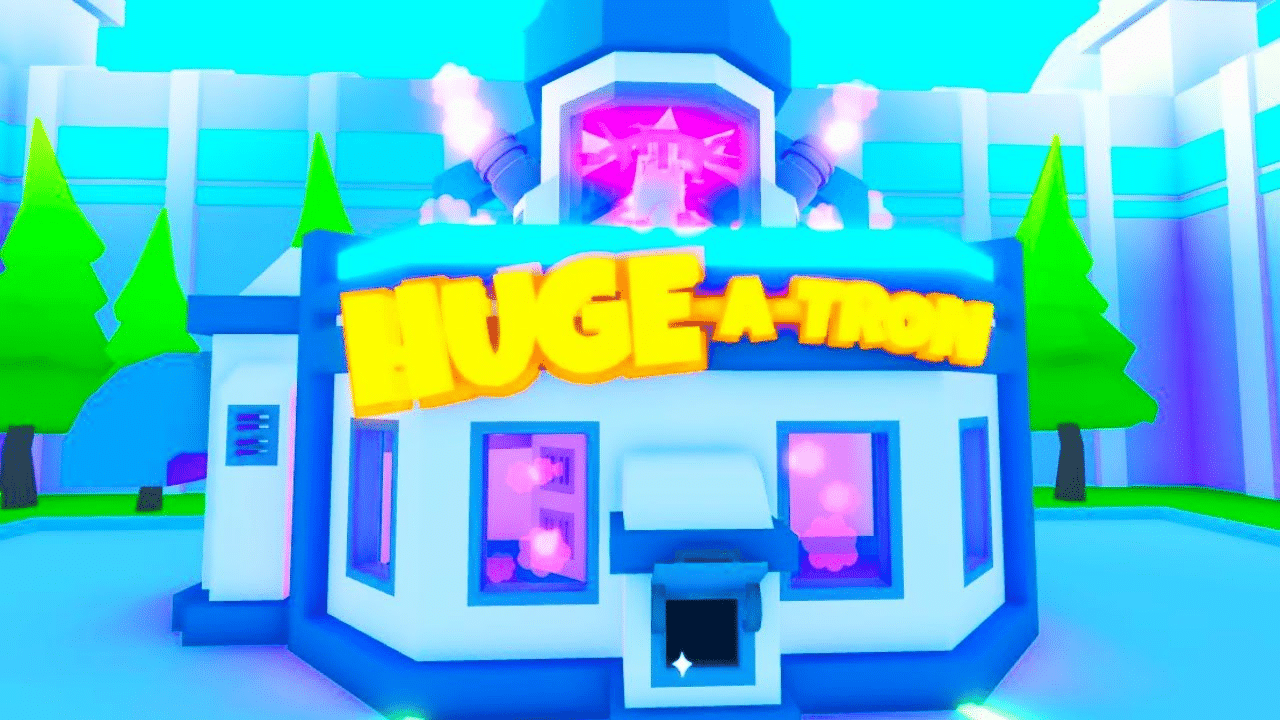 The Exclusive Shop does not sell Huge Pets. Instead, players must create them by converting multiple Exclusive pets at the Huge-A-Tron Machine in Pet Simulator X. To unlock this machine in the game, a minimum of 10 million Gems is required.
Once you have access to the Huge-A-Tron Machine, you can merge Exclusive pets from different categories, each having a specific point value, to fulfill the combined point requirement to have the chance of hatching a Huge Pet.
Now, let's explore the value of each category of Exclusive Pet:
Companion I: 1 Point
Companion II: 2 Points
Companion III: 3 Points
Gold: 1 Point
Rainbow: 2 Points
Shiny: 2 Points
Other Exclusives: 3-5 Points (depending on the Exclusivity of the pet)
To create a Huge Pet, you must meet one of the following points and/or Robux requirements when combining these pets; 100 Points Total, 75 Points and 300 Robux, or 50 Points and 800 Robux.
Afterward, the game will present you with the Huge Machine Egg, which will hatch your Huge Pet. The eggs pets, and chances of hatching a Huge that the machine dispatches will depend on the roster of pets currently in the roll. These rolls/drops are random so your results will vary.
Trading Plaza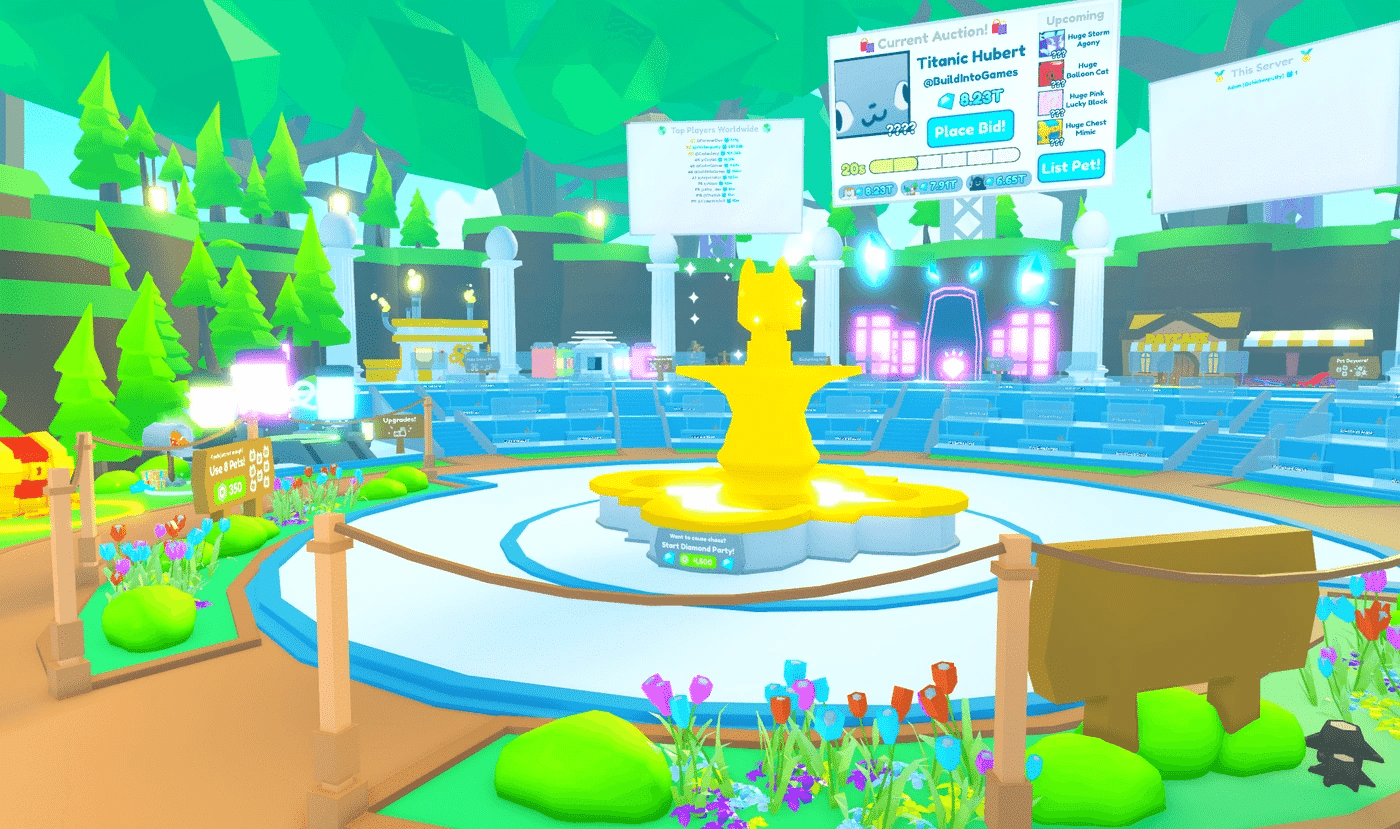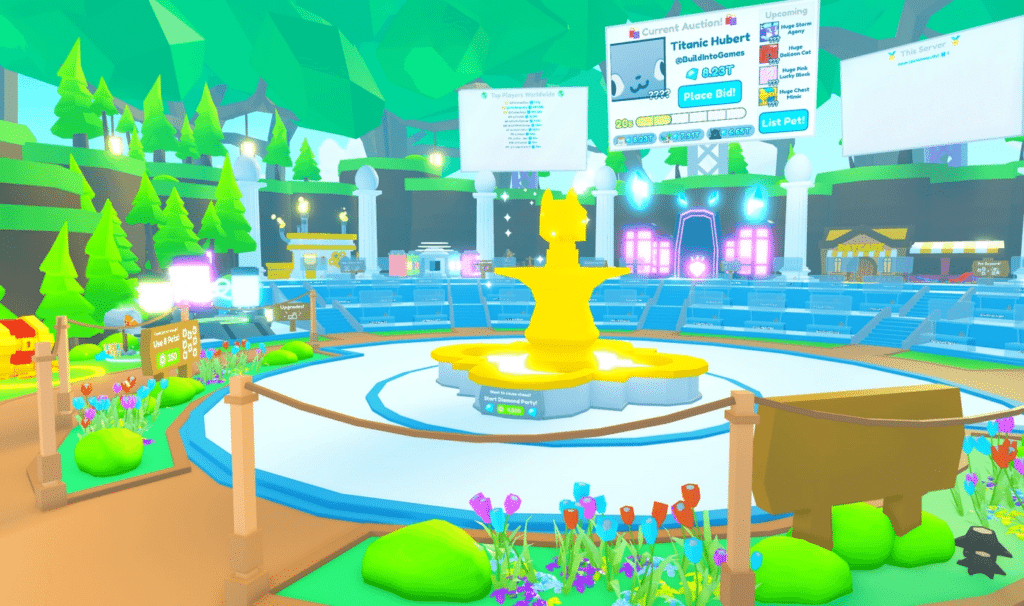 In Pet Simulator X, you have the option to trade other pets, items, or gems with other players to acquire a Huge Pet. The Trading Plaza is where you can find tons of other players willing to let go of their precious Huge Pets for some moolah.
However, it is important to keep in mind that Huge Pets are the rarest and most costly pets in the game. Therefore, trading for a Huge Pet will likely require a significant amount of resources with the minimum starting from a Billion gems and up.
There are several ways to get a Huge Pet in Pet Simulator X. You can learn more about each of these methods in the section below.
Special Event
From time to time, Pet Simulator X hosts special events where players can be rewarded with Huge Pets. These events come in various forms and often involve completing specific objectives or challenges in order to earn the coveted reward. It is essential to stay engaged and participate actively in these events to maximize the chances of obtaining a Huge Pet as a prize.
At the time of writing, the Summer Special Event is active. It has a series of biomes you can unlock and some special Eggs you can buy. Unlock all the biomes and collect the special currency called Poppsicle Coins. The chest at the end will reward a buttload of coins so make that a priority.
Use your other accounts to accumulate as many coins as you can. Once you have enough money at your disposal, use these coins to buy the special eggs and you will have good odds at acquiring Huge Pets. To further boost your odds try to equip Ultra Lucky Boost and Super Lucky Boost before you start hatching.
Giveaway
Occasionally, some content creators like NightFoxx and community members may organize giveaways for Huge Pets on social media platforms or within the game itself. Follow some of the bigger content creators out there to get a chance of getting Huges for free. Also, follow some less well-known creators since their audience is smaller hence your chances will be higher.
It's worth noting, however, that such opportunities are few and far between. Therefore, it is important to keep an eye out for these giveaways and actively participate for a chance to obtain a Huge Pet as a reward.
Some Tips for Getting Huge Pets in Pet Sim X
Here are some additional tips for getting Huge Pets FAST in Pet Simulator X:
Join a trading group. There are many trading groups on Discord where you can find people who are willing to trade Huge Pets. This is a great way to find good deals on Huge Pets.
Follow the latest news. The developers of Pet Simulator X often release new ways to get Huge Pets. By following the latest news, you'll be able to find out about these new methods as soon as they're released.
Be patient. Getting a Huge Pet takes time and effort. Don't get discouraged if you don't get one right away. Just keep playing and eventually, you'll get lucky.
---
Getting Huge pets in Pet Sim X is very much about luck. Although, if you have a good amount in the bank then you can always buy Huge pets by simply trading or hatching better-quality eggs. Hopefully, you will get a Huge pet soon by using one of these methods.