The knife is your best friend in Resident Evil 4 Remake. It allows you to use the latest parry mechanic to protect yourself and also fight back. Plus, you can use it to eliminate enemies that are about to transform into mutants. That is why we will show you how to get the indestructible knife in Resident Evil 4 Remake.
Since your combat and other knives have a durability meter, it can be quite stressful to keep track of that. Plus, if it breaks, you can find yourself without any knife. To avoid these issues, let's get started with this guide and find out how you can forget about that durability meter.
Resident Evil 4 Remake: How to Get the Primal Knife
Before we talk about the knife, I want to clarify that you will be able to use it in your next playthrough. Since it is not possible to get it in your first run, you'll have to complete the game for it.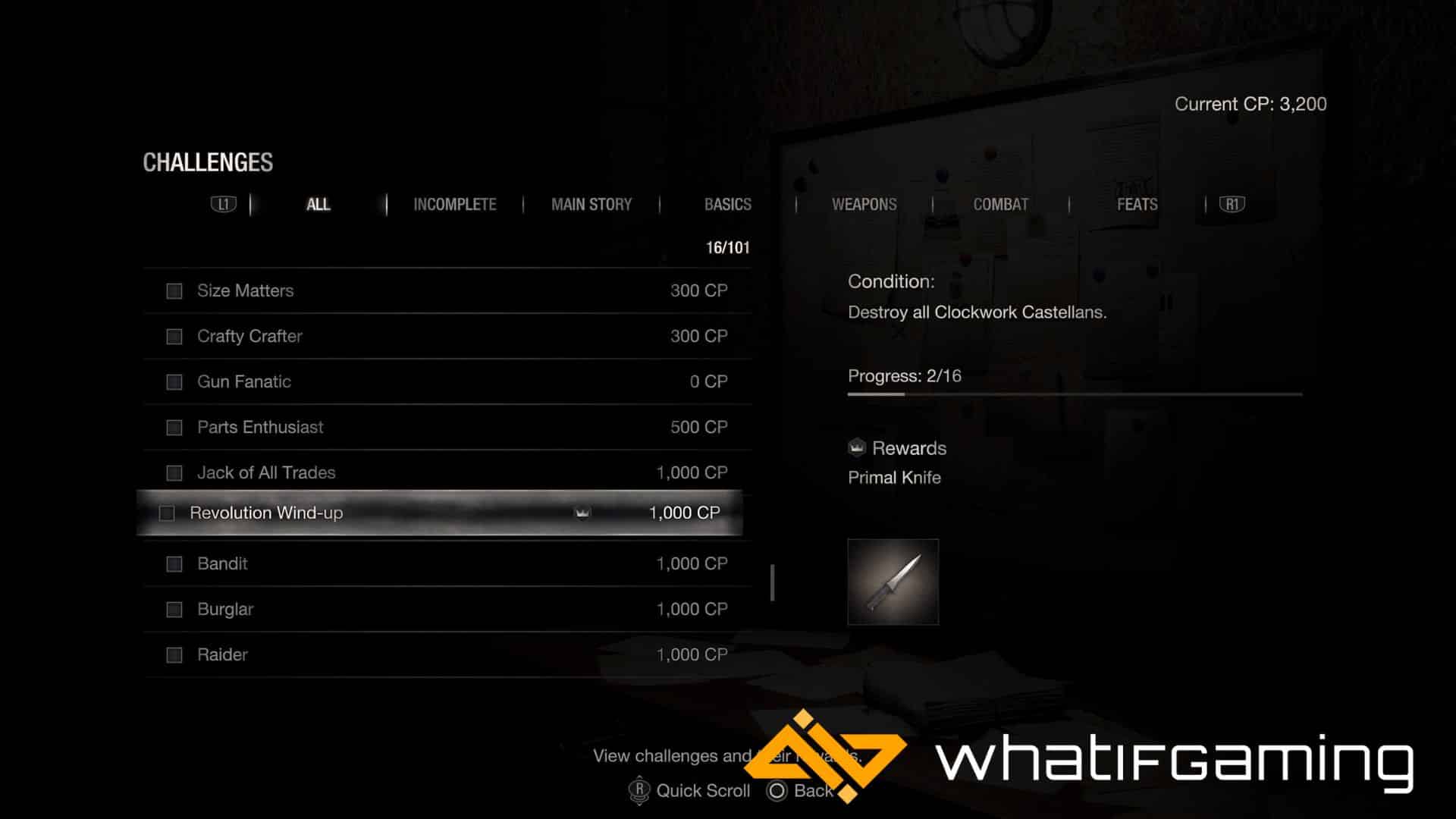 Firstly, you need to destroy all 16 Clockwork Castellans. Each chapter has one so make sure that you keep your eyes open for them. The good news is that you can destroy them across multiple save files. So, you don't have to do it in one playthrough or in order.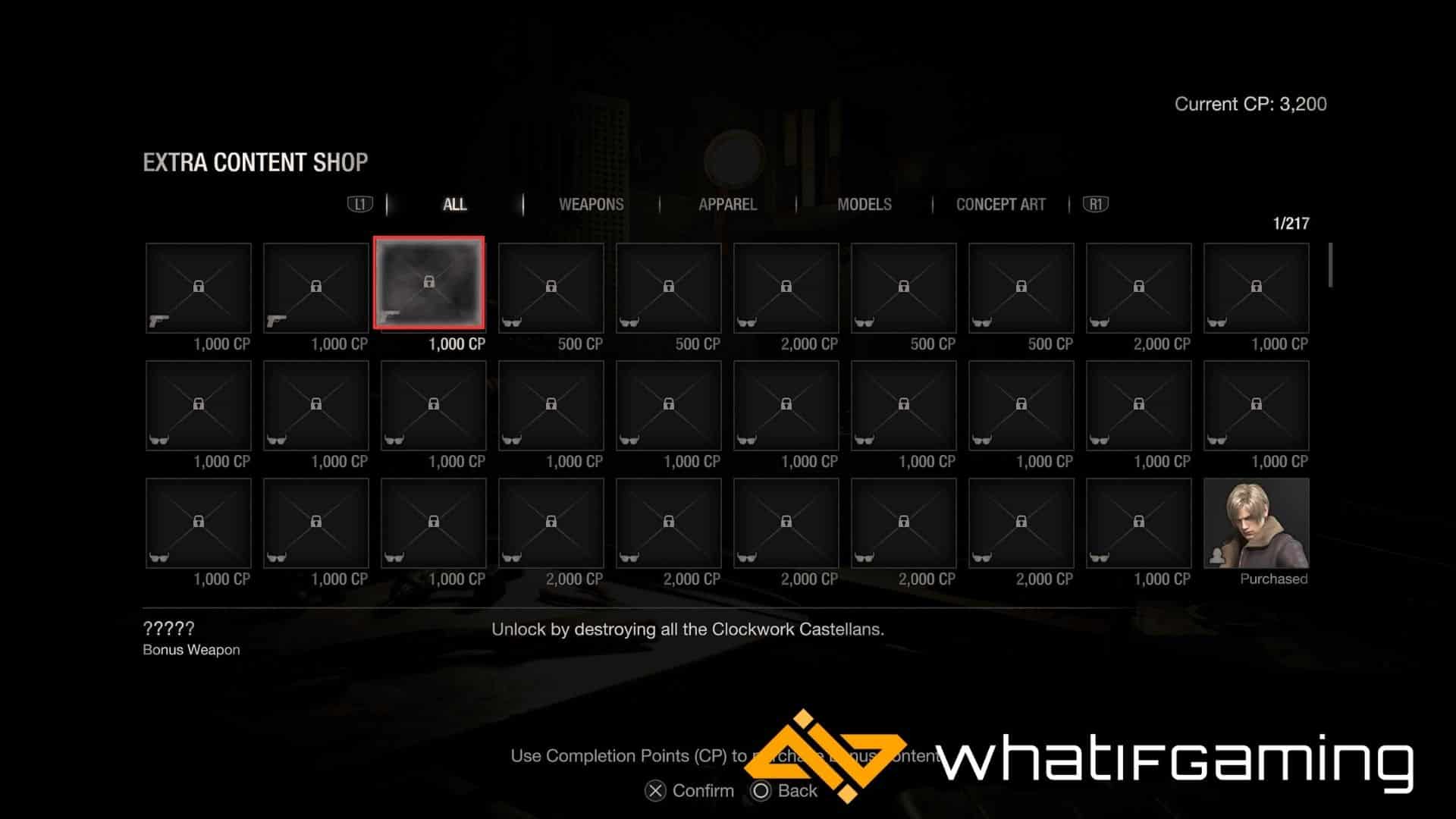 Once you do that, you can get the Primal Knife from the extra content shop for 1000 CP. Now, you can access it by using the typewriter.
After you get the knife in your inventory, make sure that you upgrade it to the max. Upgrading everything for the knife will cost you about 260,000 Pesetas. Once you upgrade it fully, you will unlock the exclusive perk. Get that for 10,000 Pesetas, and you will gain the indestructible perk for the knife. Now, you can go crazy with it without any issues.
If you are having issues getting this amount of money, you can check out our guide on how to get rich quickly in RE 4 Remake.
Alternatively, you can trade Spinals (30 or 40, depending on the ticket) to get an exclusive upgrade ticket. This will allow you to get the indestructible perk without having to spend 260,000 PTAS and upgrade the knife fully.
Conclusion
That's everything you need to know about how to get the indestructible knife in Resident Evil 4 Remake. Getting this knife and the perk will allow you to forget about the durability and use your knife to your heart's content. Plus, this allows you to fight back if the enemy grabs you without any issues.
Which weapon is your favorite in Resident Evil 4 Remake? Have you finished your first playthrough yet? Let us know your thoughts in the comments below!