Cyberpunk 2077 is an open-world RPG from the makers of The Witcher 3, CD Projekt Red. It is has been a rough launch when it comes to the stability and performance of the game, but Cyberpunk 2077 runs fairly well on PC. CD Projekt Red is committed to fixing various technical problems, and remove the various bugs and glitches that are still present in the game, weeks after release. If you are on PC, by now you have already installed plenty of mods, and tweakers to further improve your experience. If you want to get infinite stamina in Cyberpunk 2077 on PC, here is how you can do so.
The modding scene of Cyberpunk 2077 has become fairly huge, and modders have managed to access practically everything in the game. This wasn't any different in the case of The Witcher 3, which is still getting overhaul mods for better textures, mechanics, and quality of life additions.
Getting Infinite Stamina in Cyberpunk 2077
Look, there's nothing wrong with a Stamina meter, and most modern RPGs have one. It allows for some added challenge and something to look out for. However, sometimes you just want to run around, and travel without having to constantly worry about it.
If you are in that situation, and just want infinite stamina, here is a tweak that lets you just do that. Follow the steps below.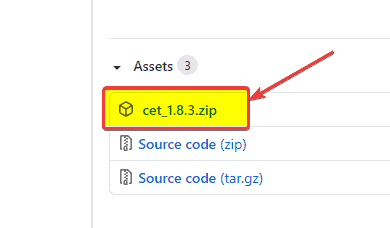 Open the directory where the game is installed, and extract the file you just downloaded in the following location. You can use Winrar or 7zip to do extract the file.
<cyberpunk install path>/bin/x64/
To make sure the tweaker is installed properly, you should see Cyberpunk2077.exe and the version.dll file in this directory
Launch Cyberpunk 2077
Now, press the ~ key on your keyboard, and the console should show up. This key is in the top left of the keyboard, and the 1 key is on the right to it.
Enter the following command
Game.InfiniteStamina(true)
This will give you infinite stamina in-game, and you can run, dash, and jump around without worrying about a meter. Most players that have already finished the game will greatly appreciate this mod, as it allows you to navigate, battle, and maneuver easily.
Disabling the tweak
If you want to disable it, you can similarly press ~ again, and enter the following command
Game.InfiniteStamina(false)
We hope this guide was helpful. If you have any questions, feel free to ask them in the comments below.