Valorant has just launched Episode 7, and we all know what that means; a ton of new in-game content. One of the most exciting new features of the new update is the new Valorant progression system. The progression system also highlights the new Kingdom Credits in Valorant.
Kingdom Credits are a huge part of the progression system. It will be your main way to access all the new unlockable content in a new Accessories Store in Valorant. This includes everything from Agents, Agent accessories, and battle pass accessories. So I'm sure that we'll all be spending a ton of Kingdom Credits for Acts to come.
Here's how you can get Kingdom Credits in Valorant.
How to Earn Kingdom Credits in Valorant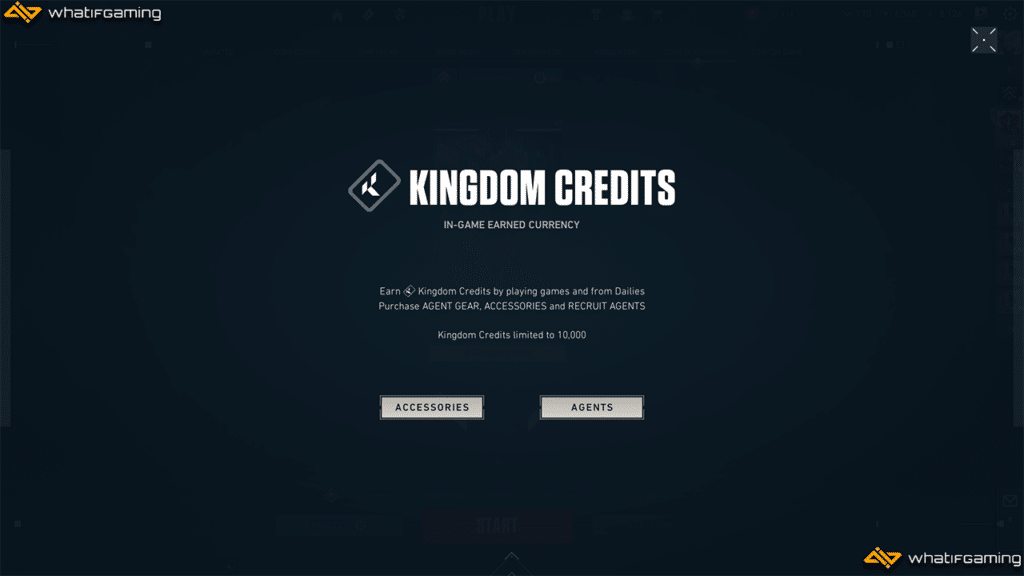 As part of the introduction of the new progression system, Riot gave a launch reward for everyone to enjoy. All Valorant players will be receiving a total of 5,000 Kingdom Credits to start things off. However, from then on out, players will have to work hard to earn the KCs.
Don't worry. Kingdom Credits are completely free, unlike the existing in-game currencies. All you need to earn Kingdom Credits is hard work, time, and playing Valorant. There's no way to buy Kingdom Credits, so everyone will have to save up if they want something unlocked.
Kingdom Credits are quite easy to come by in Valorant. You don't have to stray too far away from what you're already doing each time you play Valorant. There are also a couple of main methods to get Kingdom Credits in Valorant, allowing you to save up quickly.
Playing Valorant Matches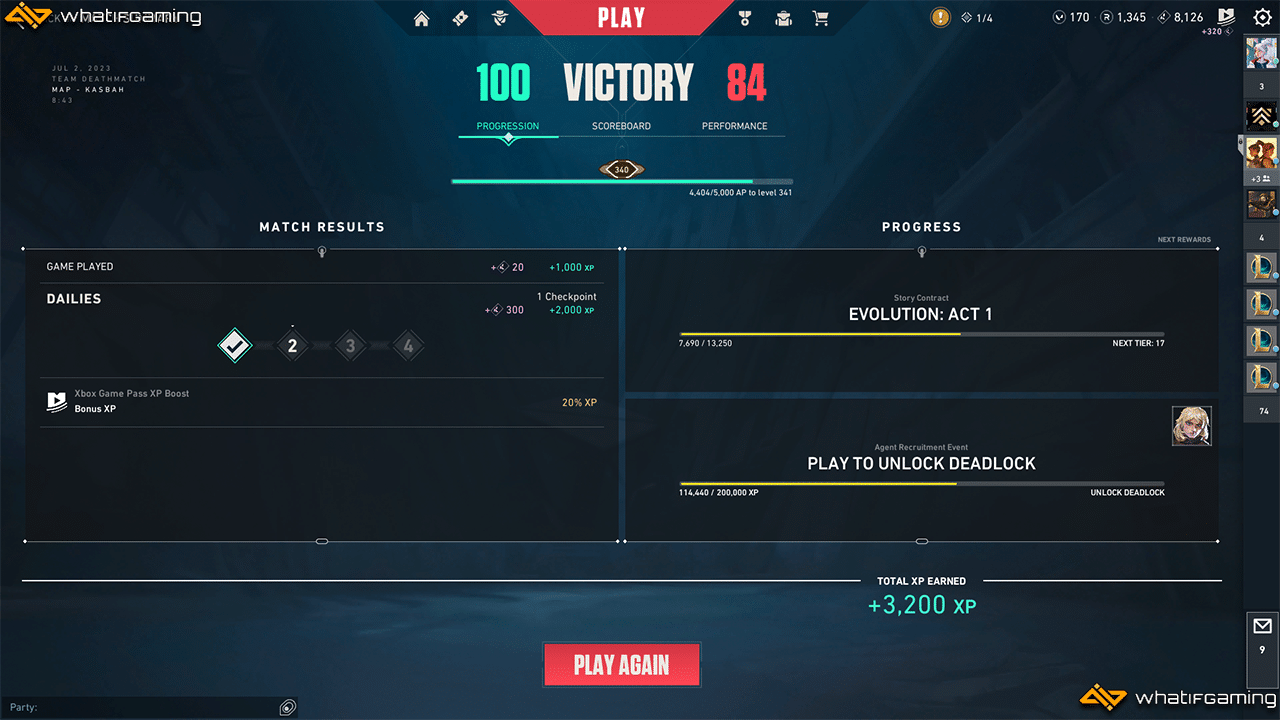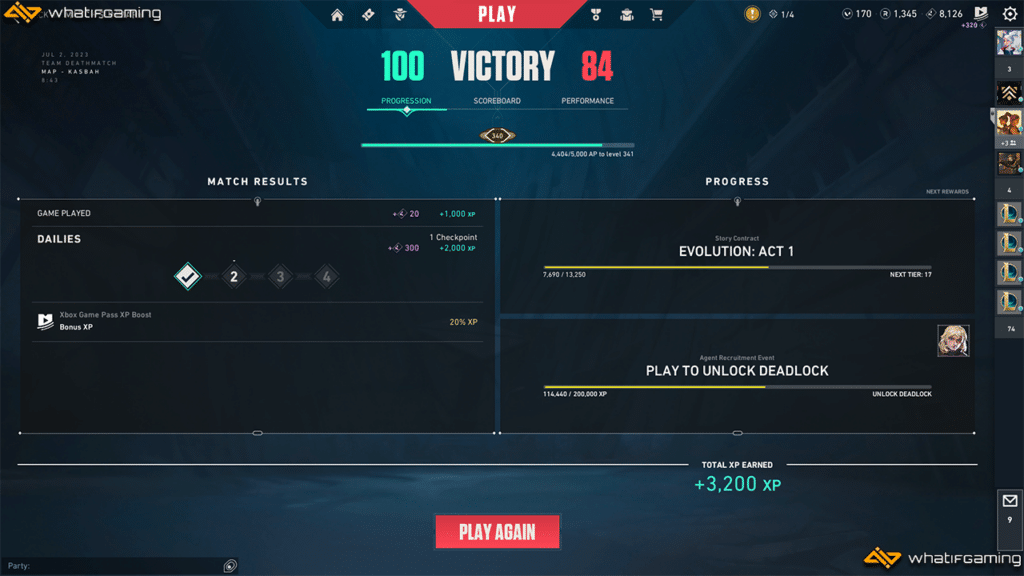 Playing the game is the primary way to get Kingdom Credits in Valorant. All game modes, aside from Custom games, will reward Kingdom Credits. However, the amount of Kingdom Credits you receive will mostly depend on the specific game mode you're playing.
Here's a list of the amount of Kingdom Credits you can earn per game mode:
| | | | |
| --- | --- | --- | --- |
| Game Mode | Rounds Won | Rounds Lost | Full Game Participation |
| Unrated | 4 KC | 2 KC | N/A |
| Competitive | 4 KC | 2 KC | N/A |
| Switfplay | 4 KC | 2 KC | N/A |
| Premier | 4 KC | 2 KC | N/A |
| Spike Rush | | | 20 KC |
| Escalation | | | 15 KC |
| Normal Deathmatch | | | 15 KC |
| Team Deathmatch | | | 20 KC |
Introducing the New Dailies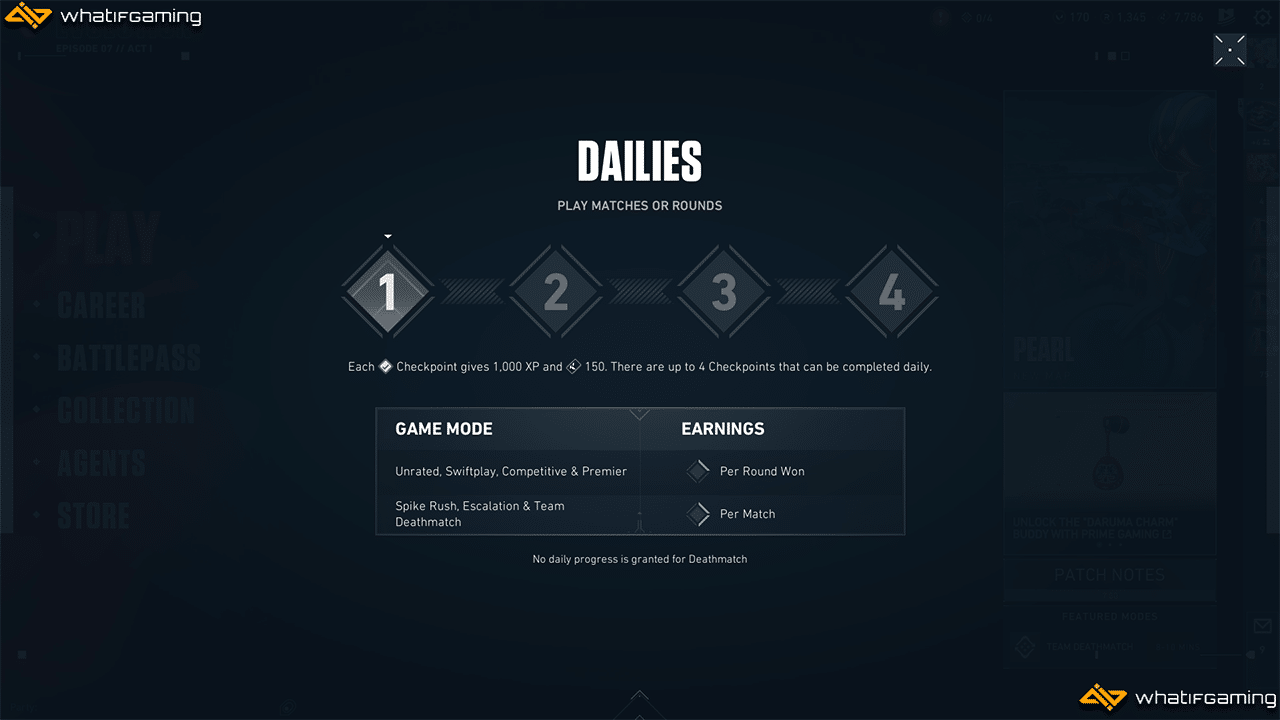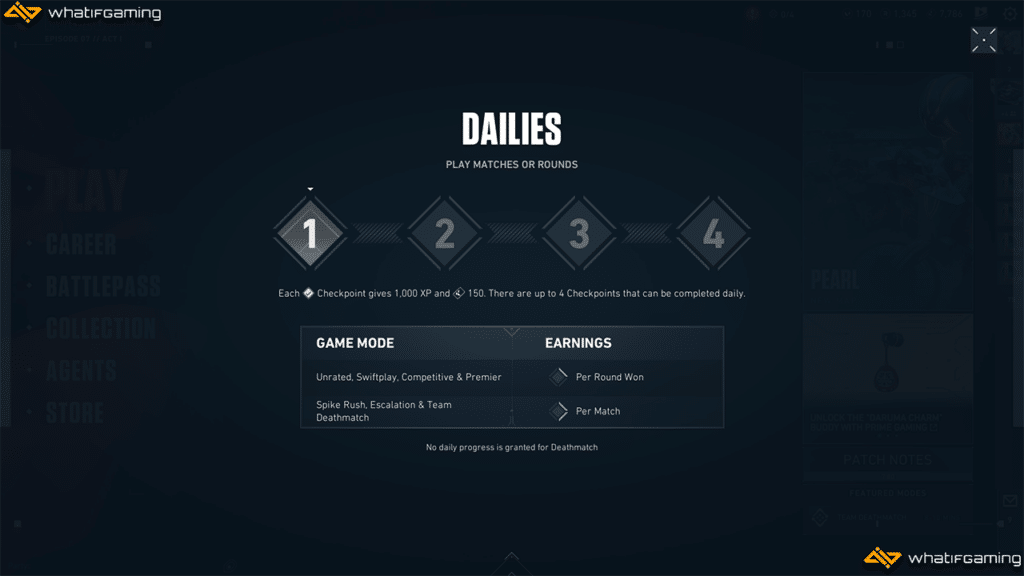 Daily missions got a partial revamp with the launch of Episode 7. They are now called "Dailies" and no longer require you to complete specific tasks to get your rewards. Instead, you now need to win rounds or play games to progress through your Dailies and earn rewards.
There are four different checkpoints, each consisting of four progress points. Completing each checkpoint gives you 1,000 XP and 150 Kingdom Credits for your troubles.
You get a single progress point per round you win in Unrated, Switfplay, Competitive, and Premier. This means that you'll need to win a total of 16 rounds to complete all four checkpoints for 4,000 XP and 600 Kingdom Credits.
You also get two progress points for each match of Spike Rush, Escalation, and Team Deathmatch you finish. You'll need a total of 8 completed matches to progress through all checkpoints.
Through the New Agent Gear System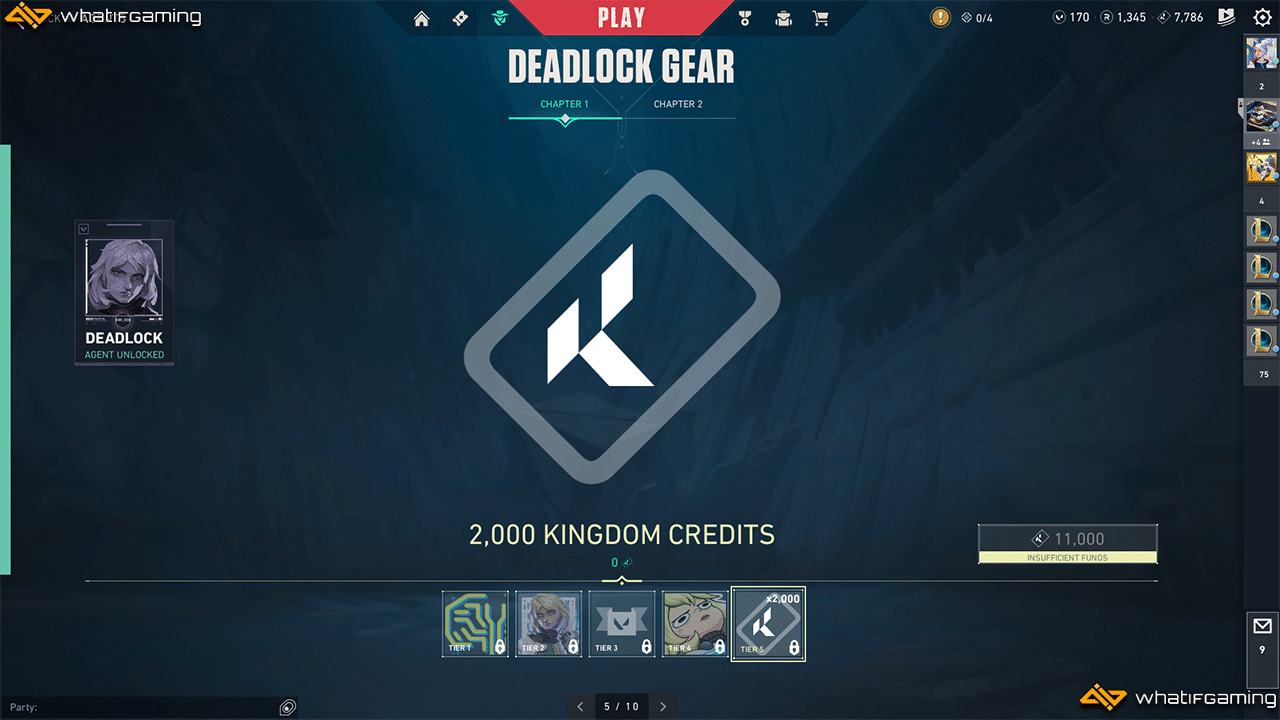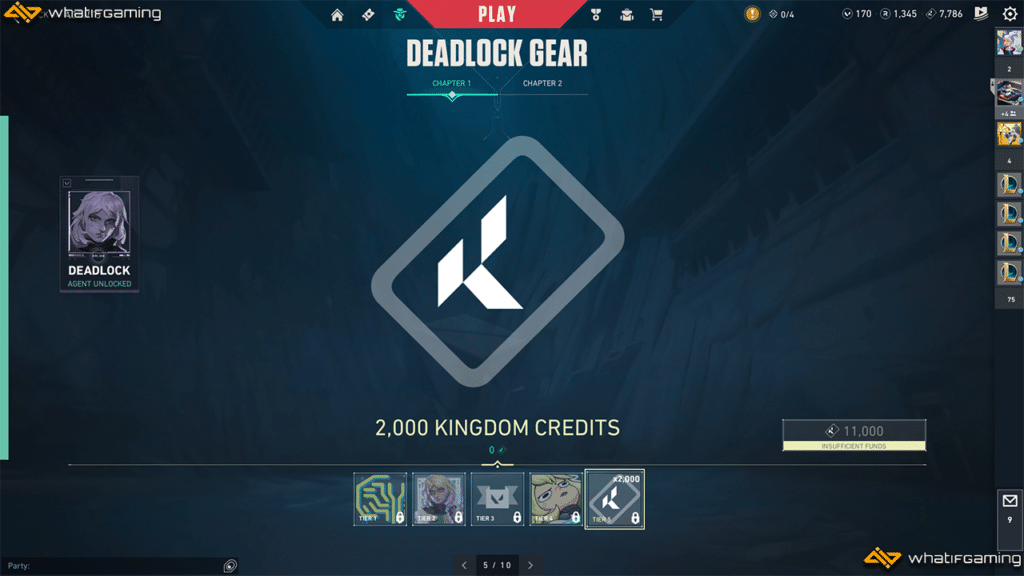 The new Agent Gear System also rewards you with a solid amount of Kingdom Credits. The items found in Agent Contracts before can now only be unlocked using Kingdom Credits.
However, they still come in tiers. Tier 5, the Tier where you used to unlock the Agent, now gives you 2,000 Kingdom Credits for free. Unfortunately, you still need to buy the other tiers using KCs before you get the reward.
Best Method to Earn Kingdom Credits
It's clear that the best method to get Kingdom Credits in Valorant is by finishing Dailies. The massive 600 Kingdom Credits you get within a couple of games is a game changer.
Here's an estimated breakdown of the amount of Kingdom Credits you can get by playing each game mode and finishing Dailies.
| | | | | |
| --- | --- | --- | --- | --- |
| Game Mode | Average Games Required to Finish Dailies | Average KC Per Win | Average KC Earned Per Loss | Average Time to Finish Dailies |
| Unrated, Competitive, Premier | 2-3 Games | 64 to 74 KC | 48 to 64 | 70 to 100 mins |
| Swiftplay | 5-7 Games | 24 to 28 KC | 18 to 24 KC | 65 to 91 mins |
| Deathmatch, Escalation | 8 Games | 15 KC | 15 KC | 65 to 75 mins |
| Team Deathmatch, Spike Rush | 8 Games | 20 KC | 20 KC | 64 to 80 mins (TDM), 70 to 88 mins (Spike Rush) |
The best way to easily stack Kingdom Credits will probably be through playing Spike Rush or Team Deathmatch. These faster game modes allow you to consistently earn Kingdom Credits within a couple of minutes.