Ever wanted to learn how to get log stakes in Animal Crossing? Then you're in the right place. The answer is just a few lines down!
How to get Log Stakes in Animal Crossing?
The DIY Recipe for log stakes in ACNH can be obtained from Tom Nook, or from smug villagers. Log stakes are a craftable item in Animal Crossing: New Horizons.
They require three pieces of regular wood to craft and can be crafted at a DIY workbench. Log stakes are also customizable, and you can change their appearance to resemble different types of wood.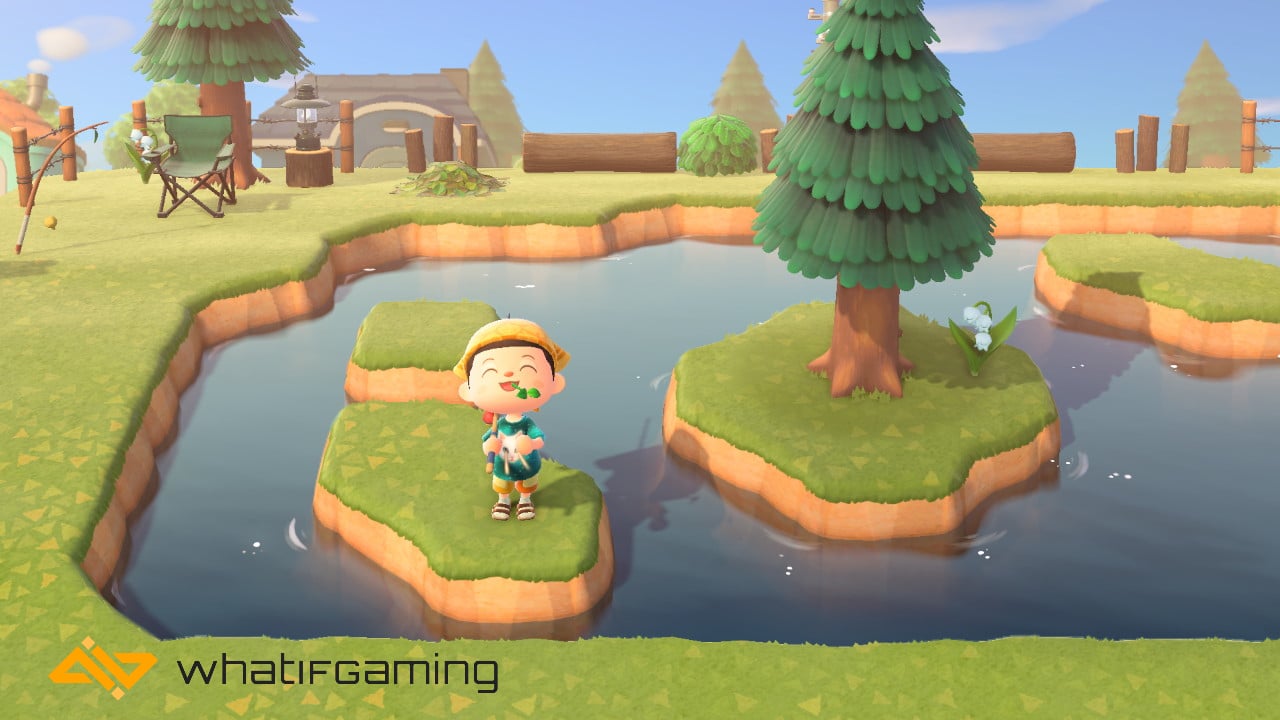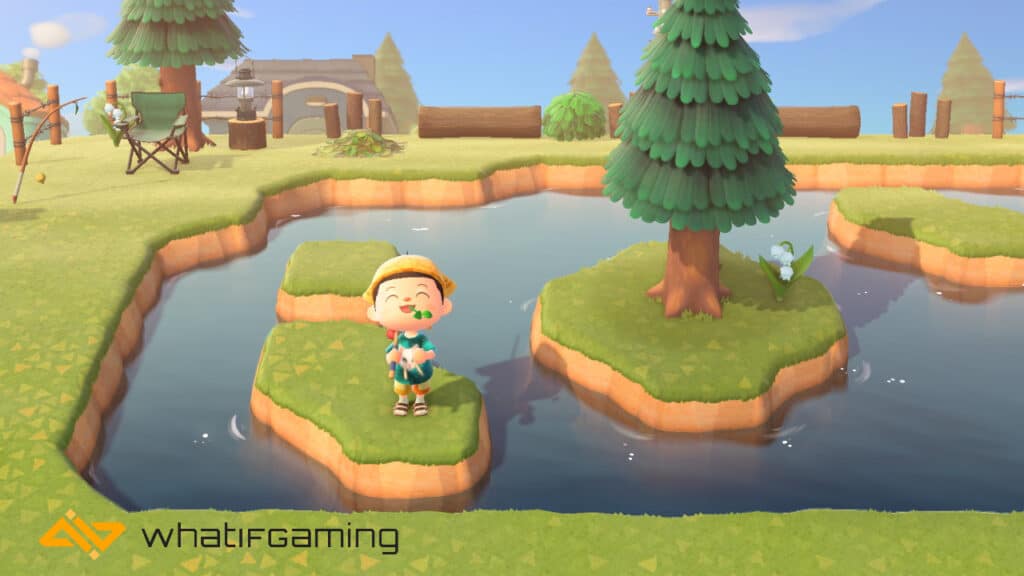 As you progress far enough through the introductory tasks given by Tom Nook, he will eventually task you with creating a wooden bridge. Log stakes are one of the resources needed to build this wooden bridge, and so he will give you the DIY Recipe (if you don't have it yet).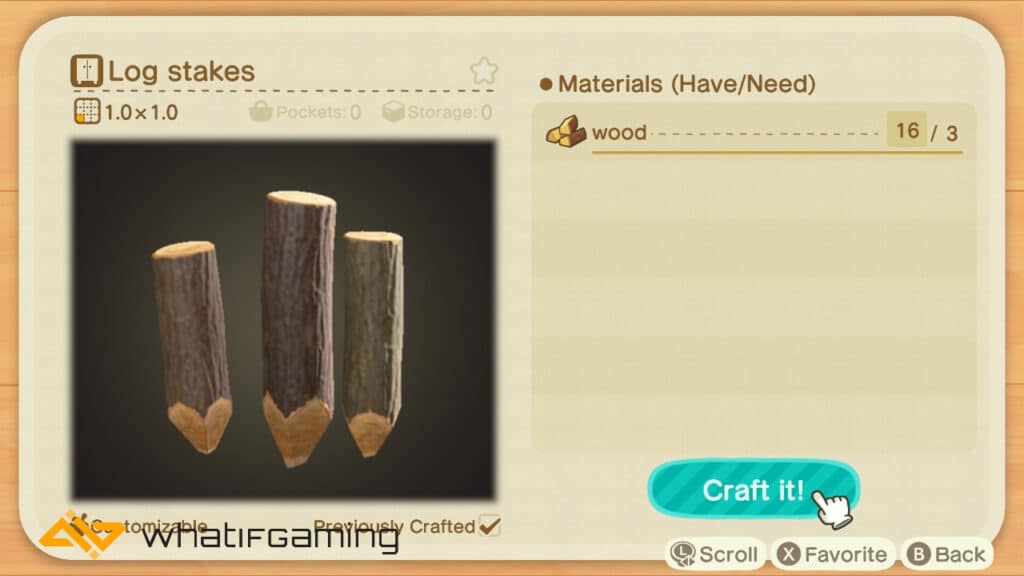 Different Types of Log Stakes
Log stakes can be customized once you have taken part in Tom Nook's DIY Customization Workshop. In this class, Tom Nook will guide you through customizing items using a DIY bench and customization kits. Not all items are customizable, and you can buy customization kits from Nook's Cranny.
There are four different types of log stakes that you can create in the game. These are:
Dark wood log stakes (the default type)
Orange wood
White wood
White birch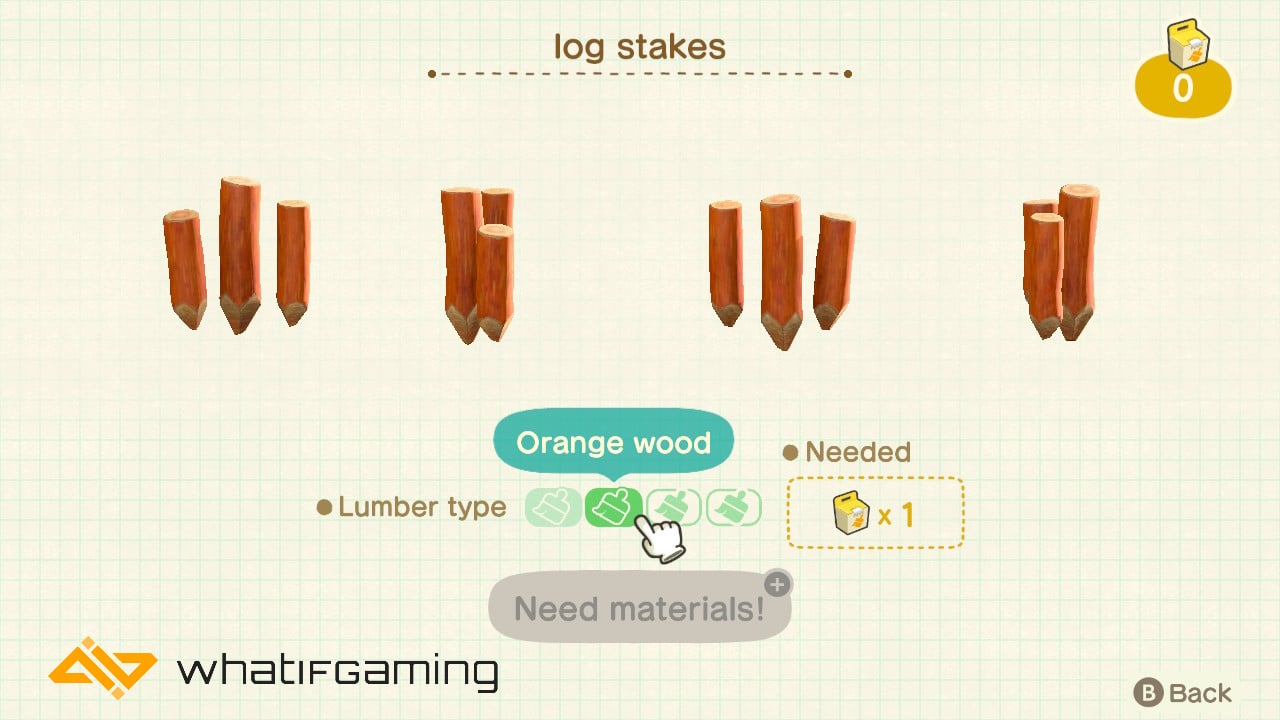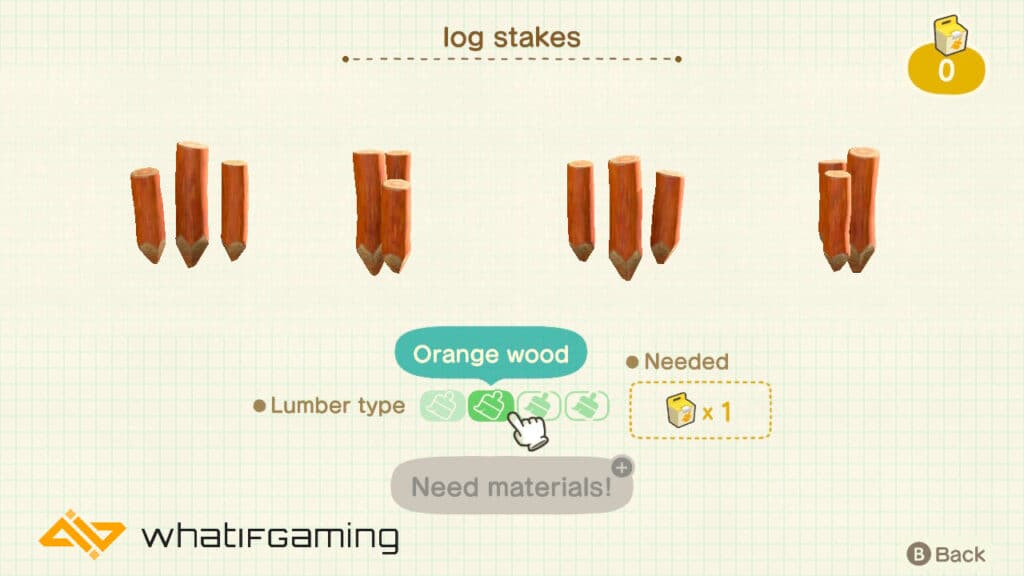 Each type of log stakes requires the default dark wood ones, and one customization kit. Unfortunately, unlike in other games such as Minecraft, you cannot build different types of log stakes from scratch.
How to Customize Log Stakes?
As mentioned above, to begin customizing log stakes you first need to pass Tom Nook's DIY Customization Workshop. Don't worry, you can't actually fail this…
Once you have completed the task, get yourself some normal log stakes. You also will want to get yourself a customization kit. You will only need one, however, these can be purchased from Nook's Cranny in bulk. I always like to have lots on me just in case, as there have been lots of times when I really need one, but the shop is closed!
With all the materials required, walk up to a DIY bench, and hit the A button. A bubble will popup asking if you want to build something or customize something. Obviously, you want to click on customization.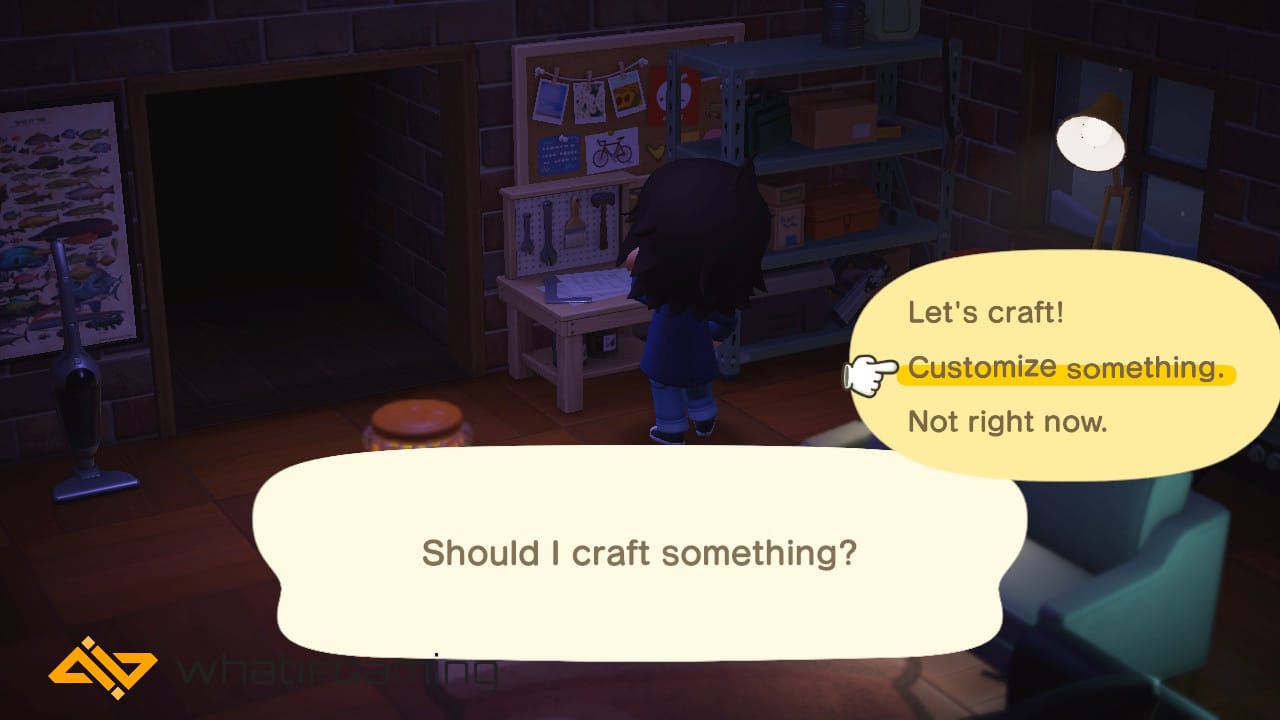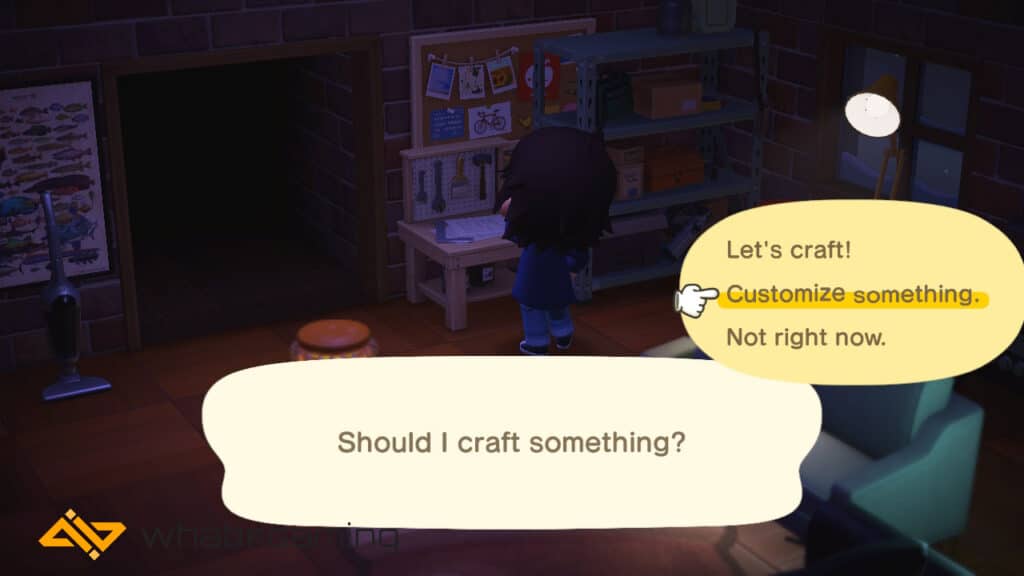 You will then be brought to the customization page, which shouldn't be surprising to you as you should have done this all in Tom Nook's DIY Customization Workshop anyway! Select the variety of log stakes that you want and select customize.
That's all there is to know about how to get log stakes in Animal Crossing. The simple item's DIY Recipe is acquired early on in the game during the initial island tasks. If you still haven't gotten to the stage where Tom Nook asks you to build a bridge, you just need to play a bit more.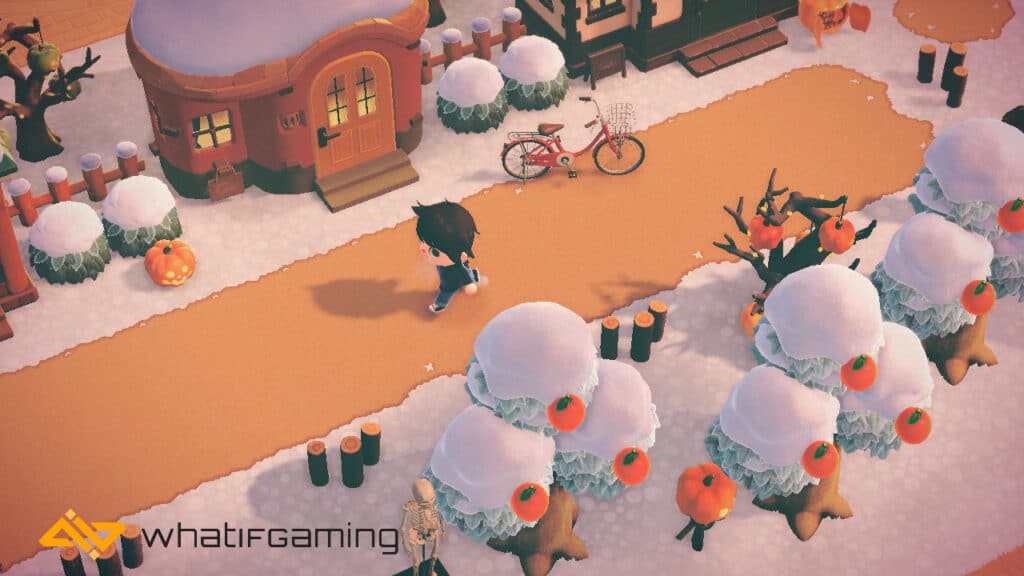 If you have enjoyed this guide, check out my other Animal Crossing articles. I've covered some other useful things for beginners and even experienced players.