In typical souls-like fashion, each dungeon in Remnant 2 is filled with hidden collectibles and loot that keen players can spot and collect if they can figure out how to get to it. Similarly, The Chimney Dungeon in Remnant 2 has a purple item that is not easily accessible.
To get the Purple Item in The Chimney Dungeon of Remnant 2, you need to clear the crystal elevator puzzle at the end and then return to the room's mid-point.
Once near the root tree bridge, orient yourself towards the purple dot on your minimap and look up to spot a root sap. Shoot the sap to drop the item and then collect it.
Let's discuss the process of acquiring said purple item in detail and see what exactly it is through this detailed guide.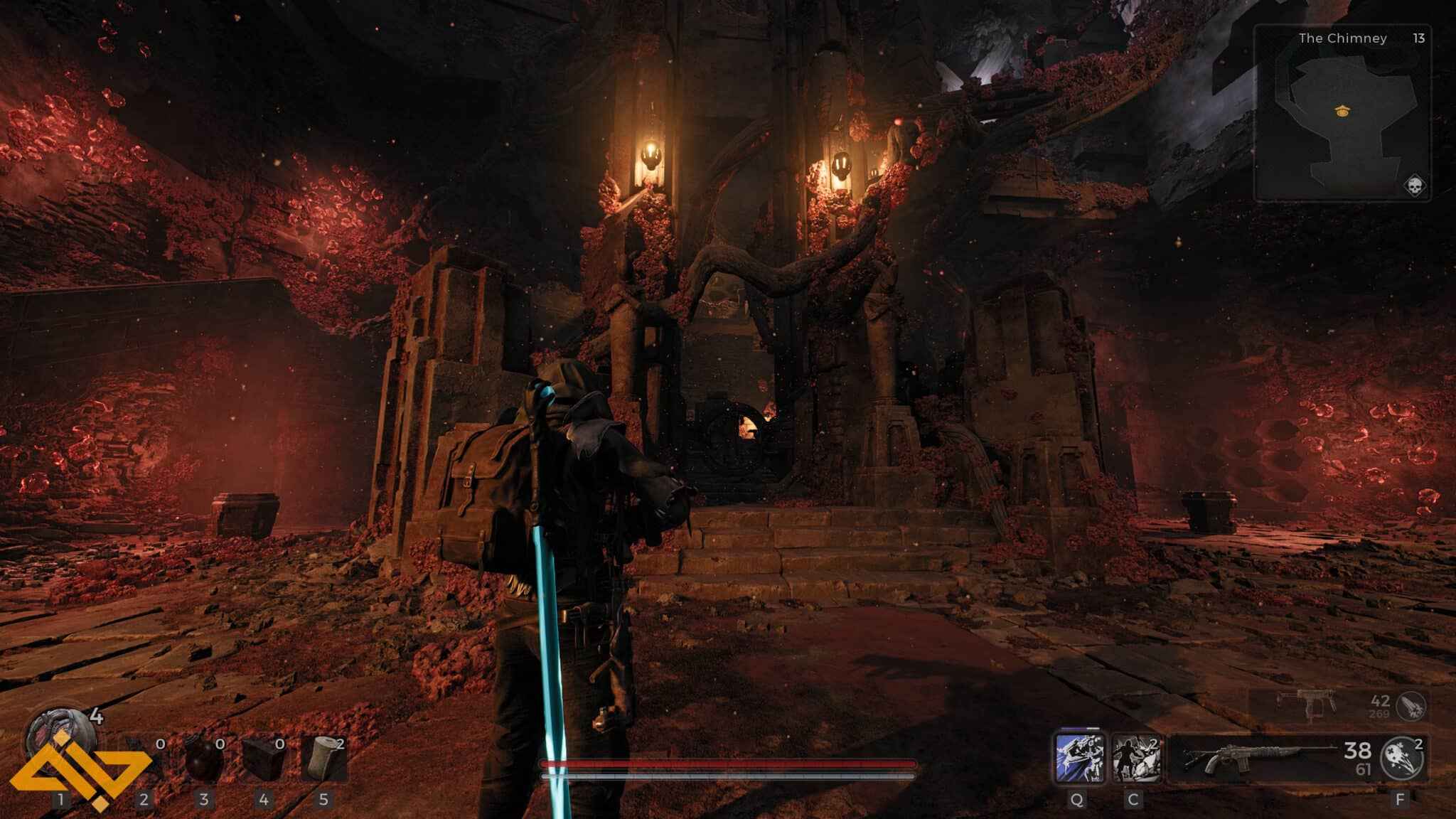 After you've fought through the whole dungeon and reached the final room, you need to get through the Crystal Elevator puzzle and reach the base of the room. Once the elevator sequence is over and all enemies have died, then you can start hunting for the purple item.
On your way down, you destroyed some root saps and then jumped down a hole. There was a root bridge in front of you. That's where you need to go. Head back up until you reach the bridge.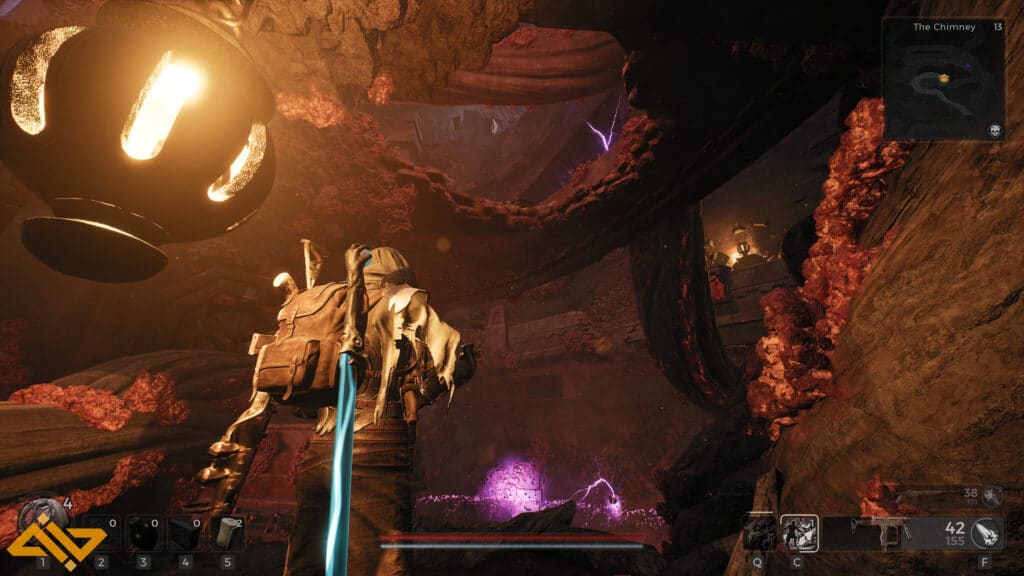 Once there, orient yourself with the purple dot on your minimap. You'll have to stick to the right edge of the root bridge and look at the ceiling one level above you.
If you are standing in the correct spot, you'll be able to spot a root sap sticking out from the ceiling. Now aim and shoot it to drop the purple item in The Chimney.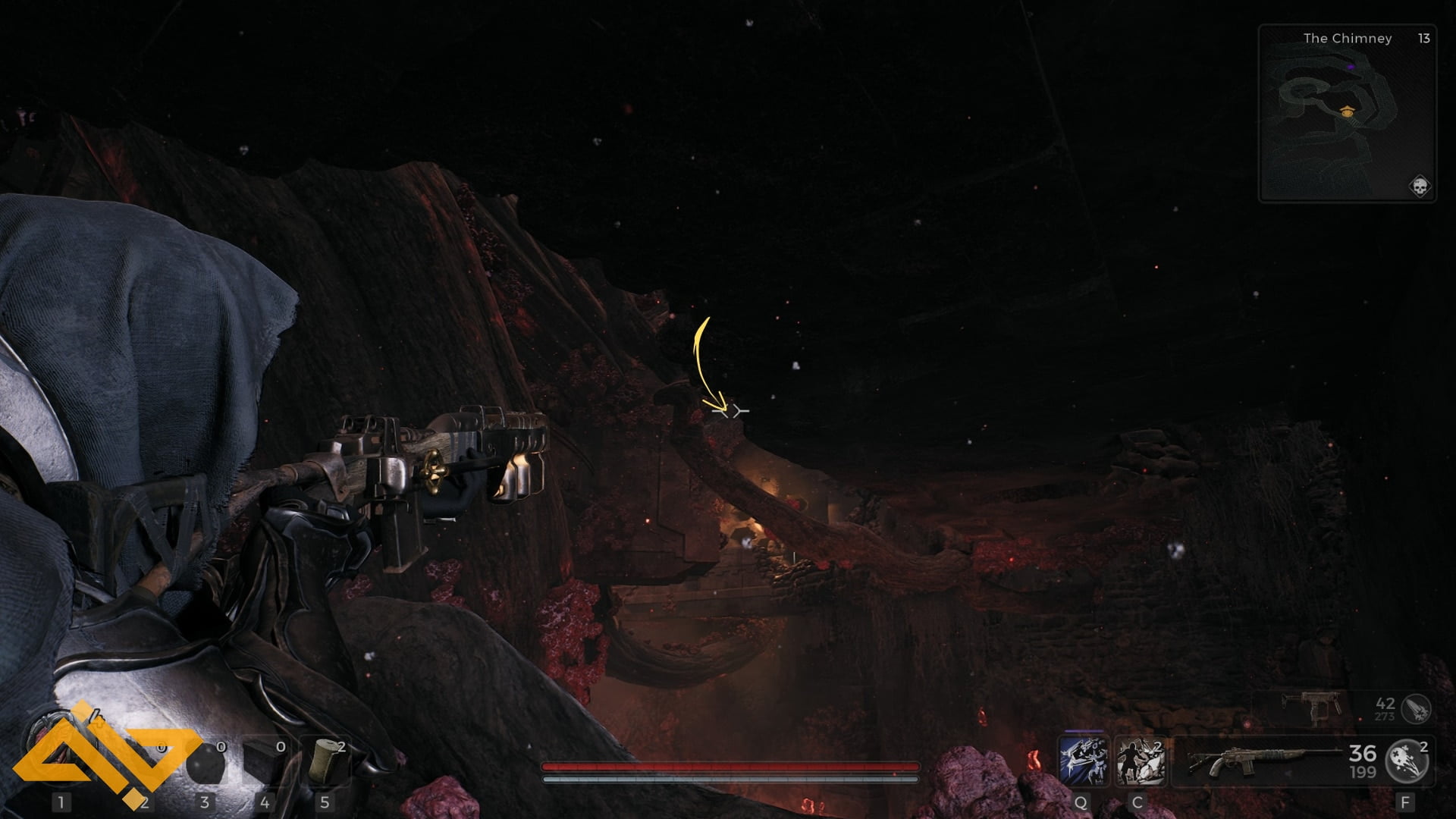 After that, all you have to do is go back down until you come across a hole in the ceiling, and under it…you'll find your purple item: The Downward Spiral Amulet.
Downward Spiral Amulet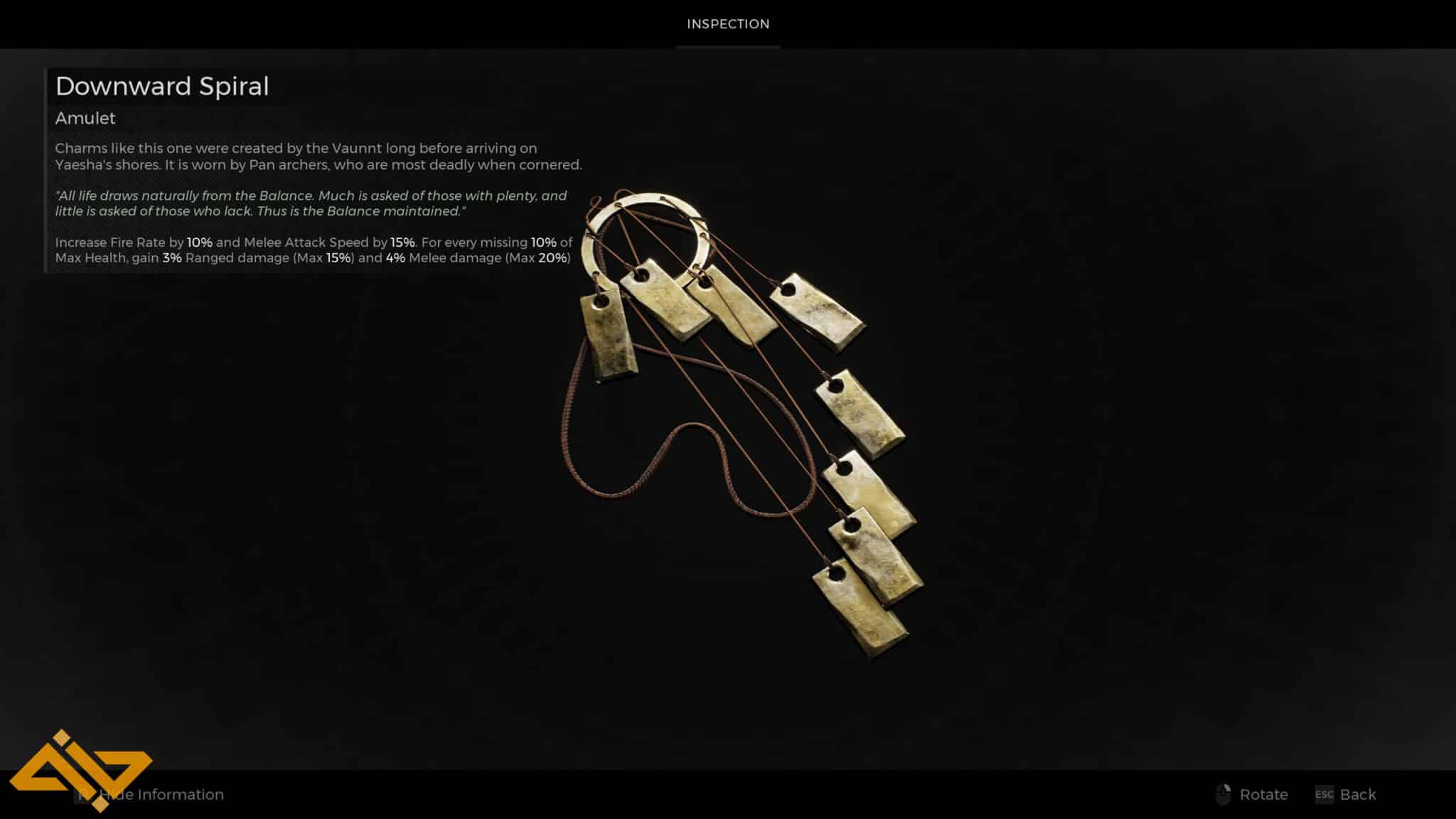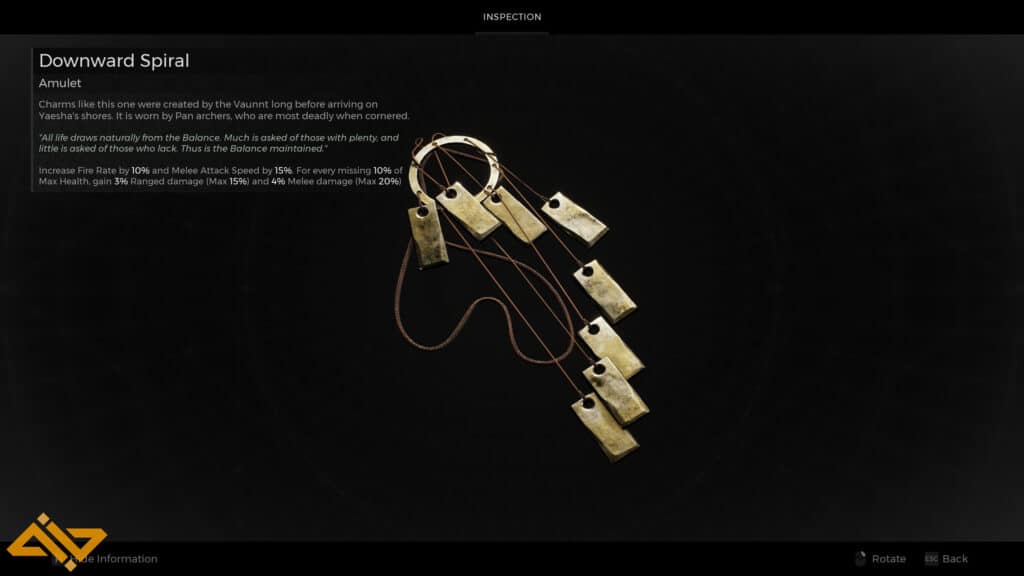 You'll pick up the Downward Spiral amulet from the ground. This amulet can be used to increase your rate of fire as you get damaged. You will also gain more melee and ranged damage as you get damaged.
This amulet is perfect for builds where the player wishes to not rely on heals and stay as a DPS character. Here are its exact stats and buff details:
Gain a 10% Fire Rate & 15% Melee Attack Speed buff.
Gain 5% Ranged Damage (Max 15%) & 4% Melee Damage (Max 20%) for every 10% missing health from Max HP.
That covers our guide for acquiring the hidden purple item in The Chimney Dungeon of Remnant 2. You can also read up on our detailed guide to find the Salvaged Heart Relic on N'Erud. Stick with WIG for more in-depth Remnant 2 coverage.